by Jay Wilburn
The plan is to reread all of Stephen King's works in the order that they were published. Richard Chizmar of Cemetery Dance had the vision. I'm doing it because I am a writer and I want to improve my long fiction. I think there is something to be learned through this challenge. As Richard Chizmar and Bev Vincent put up their posts on the official site, I will link those in the corresponding ones of mine on this blog.
You can go back and read my After Night Shift post.
Or back to the beginning for Before Carrie.
But right now it is time for The Stand.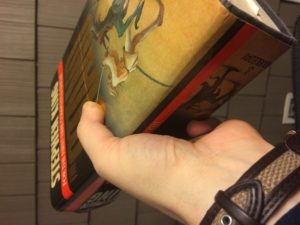 I will strive to be spoiler free as much as possible dealing with specific examples in a general way, but I will be discussing content in these blog posts. So, you have been warned.
As this post goes live, I am on my way up to a transplant center to prepare for pre-op for a kidney transplant. What a day to talk about reading The Stand.
This was King's longest book up until Under the Dome came out. Richard Chizmar is apparently planning to read the original version followed by the unabridged version once he gets to that chronologically. I'm just rereading the unabridged edition this one time in this position between Night Shift and The Long Walk. This is a heavy book to have in my lap as I recover from transplant surgery, but we'll see how it goes.
I don't know how to talk about this book. It is my favorite of all time. It changed the way I thought and the way my imagination worked. It may be the reason I write apocalyptic stories for a living now. I reread this book multiple times and used to reread it every summer between school years back when I taught.
There are entire chapters that stick in my mind almost blow for blow. I have them mapped from the times I read them. I see them as if I were there. I love what he did with every piece and I am glad that story is as long as it is.
I'm not sure what to do with the notes. I just want to experience this book again and not learn anything from it. Maybe that means this is the one that has the most to teach.
Let's go ahead and end the world again with The Stand.
You'll be able to check out my After The Stand post once I am finished.