A few years ago, the last year I was at Mid South Con in Memphis, Armand Rosamilia moderated a panel on blogging. There was one man that was a bit of a bigger name on the panel. It took me a while to come up with his name, but it was Cory Doctorow. He really bristled at the word branding. He can't stand it. He sees it as reducing human interaction to a product. His point was to build relationships – genuine relationships – and that is more valuable and a far more important use of time.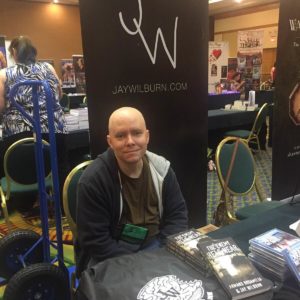 At the time, I couldn't really fully process what he was saying. My wife had been working with a ministry as a missionary for a few years. We knew about relationship building in the sense of support raising for the ministry and her salary there. We also learned about donor nurture. That is the idea of that when someone, big or small, opts to invest or buy in with their giving, it is the responsibility of the stewards of the ministry to stay connected with that person individually and as a part of that effort or cause. All of that had an extra philanthropic and spiritual element to it. I did not see that as being the same realm as writing and selling books.
Over the years, I improved my marketing and engagement over social media and at conventions. I picked up some steady readers and found ways to keep them connected with me through the sites, newsletter, and other events online and in person.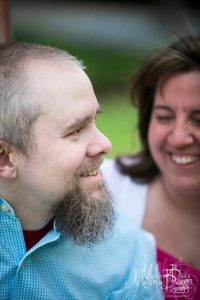 As I began to deal with kidney failure, I had to depend on others more and more. I found that kindness and support coming from family and friends as well as readers. I discovered that my way of facing my struggles during a day through humor and defiance had an impact on others. People that were allowed in on what I was dealing with expressed what they were going through and struggling with as well. People drew strength and inspiration from me facing down my day even as they pitched support in my direction.
I soon found as I built up my Patreon community and dealt with direct sales of signed books that my interactions with the audience were based on relationships and these were people I knew and interacted with to various degrees. They bought into me professionally and personally because they had bought into my personal story and journey. The two were deeply connected. My Patreon page became as much about sharing more about my journey to a kidney transplant along side the writing perks I was offering as well.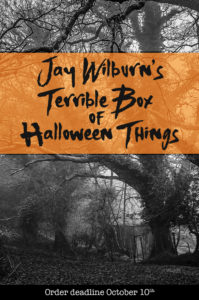 A number of better known authors renewed general warnings to the writing world recently about separating personal and professional lives. Giving out the home address is not the best idea as more and more people get to know you obviously. The attraction for readers of authors on social media and other platforms is access as well as information. There is not really a way to separate that and to stay connected with an audience to the same degree.
My access is closely connected with who I am personally. For better or for worse, I see the idea of relationships being important. I'm still selling a product through my writing. My personality is still a part of that marketing. Those that are supporting me on Patreon and are following my perks and work there are really on board with my journey. They are supporting my personal walk as much as they are connected to my professional work. We are journeying together in a very important way. That is not a brand or a marketing ploy; that is a relationship built upon us getting through life together. Their support is lifting me and my work; hopefully my words and stories are giving something back to them.
I'm getting to know the audience I have in terms of readers, those that follow me on social media, online friends, fellow writers, and blends between all of those groups. This has led me to put together Jay Wilburn's Terrible Box of Halloween Things. It is another product. It involves stories and other goodies. It is also a response to what I know about the people I have developed close ties to. The response has been great. We offered a limited number of boxes the first time out and have moved into single digits of inventory as of the time I am writing this. We are already at work putting together our fun little Halloween care packages for this Terrible Box. It is more than just a thing we are pushing. It is a good representation of that crossover between branding as an author and acting upon real relationships that we have built. If you are reading this before the tenth of October, you can follow this link to check the box out and see if there are any left. (We've had so much fun with this one that we are already beginning to plan another one for the Christmas/Winter season.)
I don't have any of this figured out, but I know I can't do this alone. My wife makes my life possible. My family and friends are carrying me through these times. I know that if we want to go fast, we go alone; if we want to go far, we go together. I know I want to go far and I appreciate your support in getting there. Writing means a lot more when I feel connected to the people I know are reading.