by Rebecca Besser
Do you ever notice in zombie movies and on zombie shows that bugs aren't swarming around the undead? But, in actuality, in real life, they would be.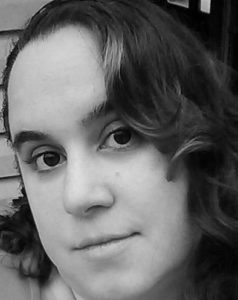 Have you ever seen the rotting carcass of an animal that was hit by a car and left along the side of the road? Bugs everywhere, right? Yup. They love rotting, disgusting, smelly carnage.
Most of the insects that are active in decaying carcass are called Carrion Insects. And, apparently, if you get the right bugs involved (like flesh eating beetles, for instance) a human carcass can be consumed (except bone) in around a week.
That time frame tells us why we don't see bugs being presented in zombie fiction. Because, with the insects doing their jobs, what they naturally do, there wouldn't be too many zombies shambling around after a week or two. Granted there would be new ones all the time, but they'd again have a shelf life before rotting away. Eventually, the onslaught of the zombies would slow and then stop.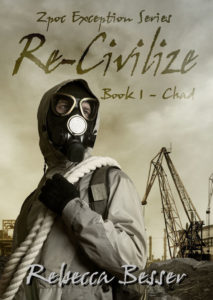 Now, while taking that into account, most of the insects that help with the decomposition of a carcass lay eggs in the rotting, dead flesh. So, if there were hundreds of thousands of undead corpses roaming about, can you imagine the swarming cloud of millions upon millions of insects (flies alone) left in their wake?
The undead wouldn't be the only plague either. The insects would soon take over for at least a little while. I imagine it would be akin to biblical proportions if the world was consumed by a zombie apocalypse.
And…even if we look at just house flies, they CAN spread disease. That means, they could potential spread whatever virus is causing a zombie outbreak. This too explains why the bug element isn't explored more in zombie fiction… The disease could spread another way and kill more of the survivors needed for a story.
All of this leads me to believe that if something like a zombie virus ever did break out, there would be less survivors than people now believe. With limited food sources, plus the risk of those food sources being contaminated by insects, and having to deal with other ways disease is spread so easily, it's a good chance that if a zombie plague ever did attack the Earth…few if any humans would survive. Or other animals for that matter, depending on how badly they too were affected by the spread of disease through bugs.
Rebecca Besser's latest release is Re-Civilize Book 1: Chad the first in the new Zpoc Exception series.