by Jay Wilburn
Armand Rosamilia is a dedicated writer. He's the kind of guy that writes for his life. Even as he has built a bigger fan base and found greater success, he still writes with a driven, desperate energy as if the words themselves keep him alive. This gives his writing an electricity and a momentum that translates into action and peril.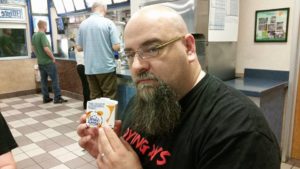 Rosamilia's first zombie stories pushed into the extreme. The pitch for the danger from the zombies in the Dying Days books is that they don't just want to eat you; they want to sexually violate you. That threat is ever present in each of his Dying Days books. Even with that extreme premise, his books are not cheap gore or splatter. The stories matter and the characters are worth your time. Rosamilia is not flowery with his language. The story moves and builds with an ease of reading. There are stretches where the characters manage to avoid the dead as they figure out their next moves and even with his extreme zombie world, those moments work really well too. His series works for hardcore zombie fans and readers looking for a difference in their zombie fiction.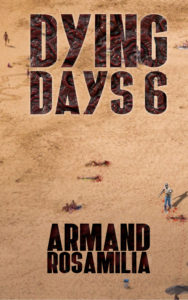 Rosamilia has recently done a revamp of the Dying Days series. Whether you are an old fan or new to his work, you're not going to miss out on anything. He is redoing the covers with a cool concept that ties the whole series together in a visual way. He is consolidating previously separate material in with the main count of the series so that various short stories about his characters and from the Dying Days universe are with the main stories for readers to enjoy in addition to the main novel storylines. He's also doing some minor editing clean-ups to catch old errors, but he has been particular about not changing the original story as he presents them again and moves forward in the series.
I'm a big fan of some of his more recent work in areas outside of his zombie writing including supernatural thrillers, crime thrillers, and other horror. I think these novels show his range as a writer and readers would be well served in checking out some of his other work too.
Rosamilia has always been generous with his time with both readers and other authors. He gives back and reaches to help pull other authors up on their journey even as he is achieving bigger things in his career. What he wants from a reader is for them to become a long-term partner in his writing. He wants you to enjoy the story you picked up so much that you want to pick up another. Obviously that is a good business plan, but it is more than that to him. He wants to get each story right so that readers are served by every story they pick up from him. I think he's gotten there. Rosamilia is never satisfied to stay where he is as a writer and pushes himself to make the next story always better than any he has done before. That attitude is a win for readers.
I hope I have made the case for Armand Rosamilia. Pick up the newly revamped Dying Days books. Also, check out his non zombie work for a wide range of great stories he is putting out there. This is a great time to become an Armand Rosamilia fan.
###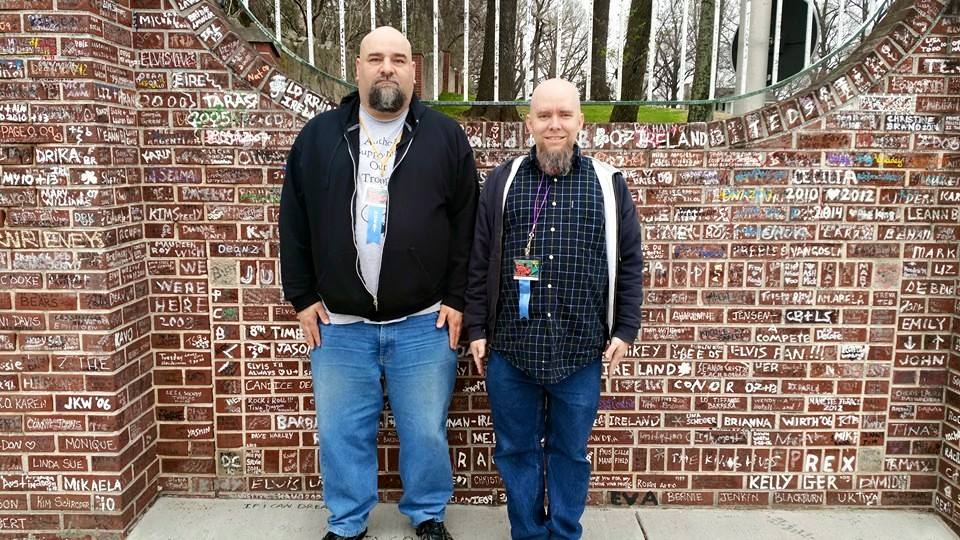 Check out Book 2 of the Dead Song Legend by Jay Wilburn.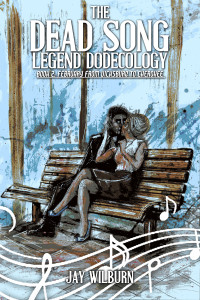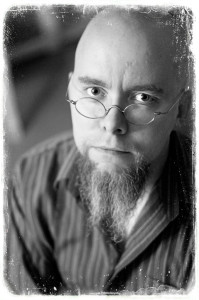 Jay Wilburn lives with his wife and two sons in Conway, South Carolina near the Atlantic coast of the southern United States. He has a Masters Degree in education and he taught public school for sixteen years before becoming a full time writer. He is the author of many short stories including work in Best Horror of the Year volume 5, Zombies More Recent Dead, Shadows Over Mainstreet, and Truth or Dare. He is the author of the Dead Song Legend Dodecology and the music of the five song soundtrack recorded as if by the characters within the world of the novel The Sound May Suffer. He also wrote the novels Loose Ends and Time Eaters. He is one of the four authors behind the Hellmouth trilogy. He cowrote The Enemy Held Near with Armand Rosamilia. Jay Wilburn is a regular columnist with Dark Moon Digest. Follow his many dark thoughts on Twitter, Instagram, and Periscope as @AmongTheZombies, his Facebook author page, and at JayWilburn.com
Or begin the series with Book 1.