I'm a big fan of D Alexander Ward's work. I appreciate his influence over the current state of our genre as both an author and as an editor.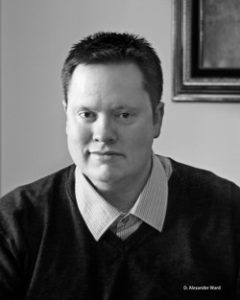 Blood Savages is a creative work with a spectacular horror trope. D Alexander Ward was kind enough to provide 4 paperback copies of Blood Savages for readers here. If you go to the online store here on my webpage, from the publication of this post shortly after midnight on Thursday, September 8th Eastern time, the first 4 people to order any signed books from the online store will also receive a complimentary copy of Blood Savages. Act fast! You can come back and read the rest of this post later. Again that is a copy of Blood Savages compliments of D Alexander Ward with any signed book purchase from the online store.
In Blood Savages, a failed paramilitary assault on a nest of vampires gives a group of monster hunters called the Blackguards a terrifying glimpse of how deadly the bloodsuckers really are. Now, hunted by the ones they failed to kill and on the run from the law, they're forced to puzzle together the mystery of a strange carcass from colonial times that their ruthless billionaire nemesis will stop at nothing to possess.
With one of their own bitten and mutating into a deadly creature of the night, they race against time as they travel the back roads of the Carolinas in a desperate attempt to save her life. But their journey toward salvation will lead to darker places than they ever could have imagined.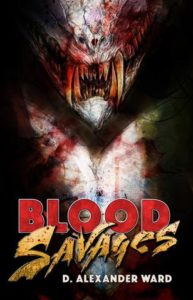 Blood Savages is the first novel in the Blackguards series about a misfit band of Southern heroes with extraordinary abilities. But these ain't your high-browed superheroes flying invisible jet planes, living in fancy mansions, and sporting glittery spandex getups. The Blackguards drink too much, they tote guns, they drive muscle cars and beat-up trucks. None of them can claim a squeaky clean past and some ain't even exactly human. But one thing's for certain; they'll stand against the denizens of the underworld and the corrupt men that seek to harness its dark powers, fighting the battles that no one else can.
Because, down South, sometimes the heroes are the monsters.
I'm a sucker for great Southern settings in horror. Ward hails from the same farmland he grew up on in Virginia. He learned to love Southern tales and legends there and it shows in his work.
Ward is currently hard at work on the second book in the series, so now is a great time to pick up a copy with your order. He tells me in addition to working on Book 2, he is putting together some standalone content from this universe. He hinted at some novellas and possibly even some limited run comics.
If you like what you read, check out
Beneath Ash and Bone
. It's kind of a gothic horror/ mystery/ western-esque novel. Good stuff. I think you'll see his writing style carries over, so if you like one (like I do), you will definitely enjoy the other (like I did). Ward hints that this work is morphing into a small series too.
I'm also a big fan of Ward through his work as an editor. He and Doug Murano took bold steps to put out the best quality anthologies that paid professional rates and brought together the best professional work from top writers in the horror genre.
Shadows Over Main Street
is Lovecraftian horror in small town settings.
Gutted: Beautiful Horror Stories
goes boldly into the notion of beautiful, heart-wrenching horror. As an editing team, they very much enjoy seeing great authors attach to their theme and surprise them at the same time. They broke new ground with the quality and scope of their projects. Ward says they went for it with the idea that they really had nothing to lose. At the same time, it was often terrifying, which he says is good. It really should be scary, he thinks. Shadows Over Main Street 2 is on the way. Ward is also putting together an interesting solo editing project that readers will want to keep an eye out for in the future.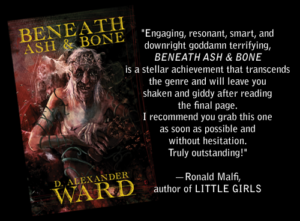 Check out Book 2 of the Dead Song Legend by Jay Wilburn.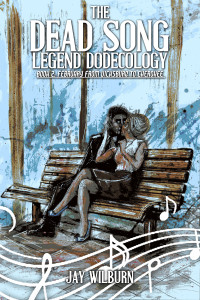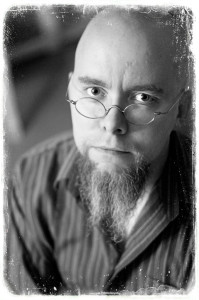 Jay Wilburn lives with his wife and two sons in Conway, South Carolina near the Atlantic coast of the southern United States. He has a Masters Degree in education and he taught public school for sixteen years before becoming a full time writer. He is the author of many short stories including work in Best Horror of the Year volume 5, Zombies More Recent Dead, Shadows Over Mainstreet, and Truth or Dare. He is the author of the Dead Song Legend Dodecology and the music of the five song soundtrack recorded as if by the characters within the world of the novel The Sound May Suffer. He also wrote the novels The Great Interruption and Time Eaters. He is one of the four authors behind the Hellmouth trilogy. He cowrote The Enemy Held Near with Armand Rosamilia. Jay Wilburn is a regular columnist with Dark Moon Digest. He has a Patreon site with many perks for as little as a dollar. You can sign up for a newsletter for key updates and giveaways. Follow his many dark thoughts on Twitter, Instagram, and Periscope as @AmongTheZombies, his Facebook author page, and at JayWilburn.com
Or begin the series with Book 1.