by Jay Wilburn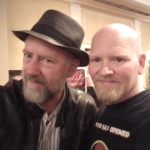 We are excited to have Mark Ailes back on the Winter of Zombie tour where he returns from the 2016 Summer of Zombie tour. Here is his previous "case for" from that tour. As the spots for featured authors filled up this year, we got down to the final selections. We had a range of new and veteran authors. There was a range of works and styles already on the tour and a ton of great work still to choose from. I had Zombie World in front of me as I was making the final choices. I am a huge fan of the Ailes Brothers of Terror, Mark and Derek. I think they do excellent work alone and together. I had one spot left and wanted both of them. I had a lot of great authors I was going to have to say no to and I thought that maybe I should select one of the others because both Ailes Brothers had just been on the tour the previous summer. All those authors were great and many had new work out. I was considering a number of them again too. I enjoyed their new releases so much and look forward to sharing what those authors are doing in the Alumni post on the last day of the tour this year – a lot of great work that deserves attention. With all these works in front of me as I pondered the final spot, I opened Zombie World again by Mark Ailes. As I moved through the scenes and saw again how the story built in fast-paced action off the previous books, I knew I had to pull him back on for another tour. All that to say, the best case for Mark Ailes and the work of the Ailes Brothers of Terror is that with only one spot left and a curse of abundance of great work to choose from, Mark Ailes took the final spot.
Mark Ailes is a fan first which adds a certain enthusiasm to his work whether he is writing about aliens, zombies, or some other monster. Even when he is not at a convention as a writer, he goes as a fan to have his picture taken with his heroes across the genre and to discuss the work he loves with them.
The collaborations he does with his brother create wild and interesting stories that serve as parody of all sorts of tropes across pop culture. His work on his own draws great attention from fans and publishers alike. A common comment from readers is how the scenes from his books play out like an action movie in pace and cinematic scope. His zombie series was originally slated as a trilogy, but publishers and readers alike demanded more which brings us to Zombie World.
Begin with the first book in the series now and move through in order. Zombie Park, Z Day: Day of the Zombies, Plague of the Living Dead, Creation of the Living Dead, and now Zombie World. Coming next year will be the last book in the series, United States of Zombie. Whether he moves on to other work or is convinced to extend the series again, readers are well served by the work of Mark Ailes. There is another standalone zombie novel coming at the beginning of 2017 called The Last Stand. I'm looking forward to that as well.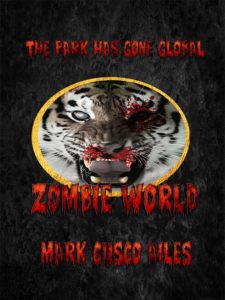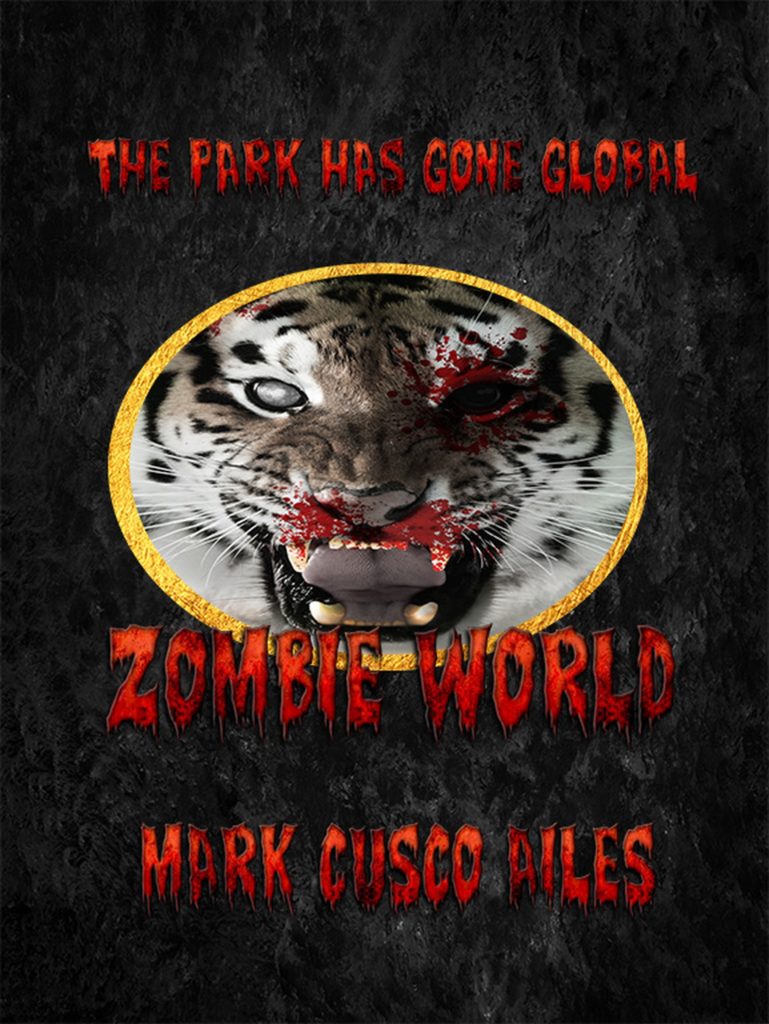 I hope I have made the case for Mark Ailes. Check out his zombie series or any of the releases from Mark or Derek Ailes. You can also sign up for their newsletter. You can be kept up on the latest Ailes Brothers of Terror news and get a free story for signing up now.