by Mark Cusco Ailes
When there's no room left in HELL, the dead will walk the Earth.
I first saw Dawn of the Dead in 1984 at a midnight screening at the County Seat 6 in Valparaiso, IN with my friend Don.  They switched between showing it on Saturday nights between Rocky Horror Picture Show, Pink Floyd: The Wall and Black and Blue (Sabbath & Blue Oyster Cult concert) repeatedly.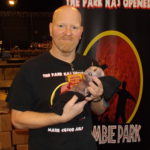 In the seventies, when I was a kid, my mother wouldn't let me see any horror films.  By high school, I was addicted to horror films.  Outside of Night of the Living Dead, this is not only one of my all-time favorite zombie films, but one of my all-time favorite movies period.
Peter: They're after the place. They don't know why; they just remember. Remember that they want to be in here.               
I love this movie not only for the awesome zombie madness, but because it is filled with so many memorable quotes and scenes.
Dr. Foster: Every dead body that is not exterminated becomes one of them. It gets up and kills! The people it kills get up and kill!
Every time I'm in a mall and I pass a candy shop.  I think of this…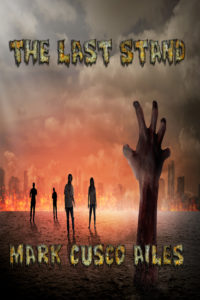 Attention all shoppers. If you have a sweet tooth, we have a special treat for you. If your purchases in the next half hour amount to five dollars or more, we'll give you a bag of hard candy free! For the kiddies, or enjoy yourself. So hurry and do your shopping!  
I've been thinking about this movie a lot lately.  I finally will get to meet the cast of Dawn of The Dead in July at Days of the Dead Indy.  George Romero, Ken Foree, Scott Reiniger, David Emge and Gaylen Ross will be there signing autographs and doing photo ops.  This is the cast reunion I've been waiting for.  I will be wearing my Zombie Park t-shirt in hopes that it gets George Romero's attention.
Peter: I've seen half-a-dozen guys in my unit get bitten by those things. None of them lasted more than… three days.
Dawn of the Dead 1978 is definitely one of the greats worth watching over and over again.


Check out The Last Stand by Mark Cusco Ailes.