by Eric A Shelman
Hey, guys!  Author Eric A. Shelman here.
Nice spending time with you all again, for the annual Summer of Zombie Blog Tour!  Big thanks to Jay Wilburn (Captain Three Kidneys) and Armand Rosamillia, for all they do for us zombie authors.  And … yes!  I am officially that again.  I got the urge to dip my toe back into the realm of the walking dead after finishing the last volume in my Scabs Trilogy.  Aliens are fun, but zombies are FOREVER!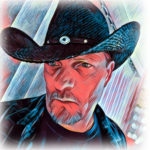 While I'm best known for my Dead Hunger zombie series, a lot of you don't know that with the release of the first book in my new zombie series, entitled Emma's Rose: The Cave, I now have 19 full-length books to my credit.  The subject matter ranges from witches to time travel to serial killers, from possession to zombies, and just to round things out a bit, alien invasions.  I'm always very character-centric, so no matter what the aggressive force may be, you can bet you'll make some friends when you read my books.
Though I rarely bring it up in this venue/environment, my first book was actually a total sidestep from what I wanted to write; it is about an abused child named Mary Ellen Wilson, who became the first abused child successfully rescued from an abusive home, back in 1874.  While Out of the Darkness: The Story of Mary Ellen Wilson is "based on a true story," the information you will glean from the book is accurate, with very little embellishment included.  Her story, being rescued by agents of the American Society for the Prevention of Cruelty to Animals (ASPCA), is amazing enough without the necessity of adding fiction to the story.   The information "filled in" is because this incident occurred over 143 years ago, and many records had been destroyed.  If my co-author, Dr. Stephen Lazoritz, and I had not been able to secure private family documents, affidavits and the court transcripts for the prosecution of her foster mother, Mary Connolly, the story would never have been completed.  It's available in hardcover, softcover, Audible and of course, Kindle.
My short, horror adventure stories are also featured in several anthologies.  They are: All Things Zombie: The Gathering Horde, Middletown Apocalypse 1, Middletown Apocalypse 2, Z Resurrected, ATZ's A Very Zombie Christmas, Painted Mayhem, and ATZ's Tricks, Treats & Zombies.
I don't really consider myself a writer of short stories – I just feel I need more pages to really develop a group of characters, and I also find it difficult to wrap them up with a proper ending after such a short time with the new people I've created.   Even underdeveloped, I really get attached.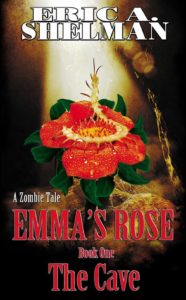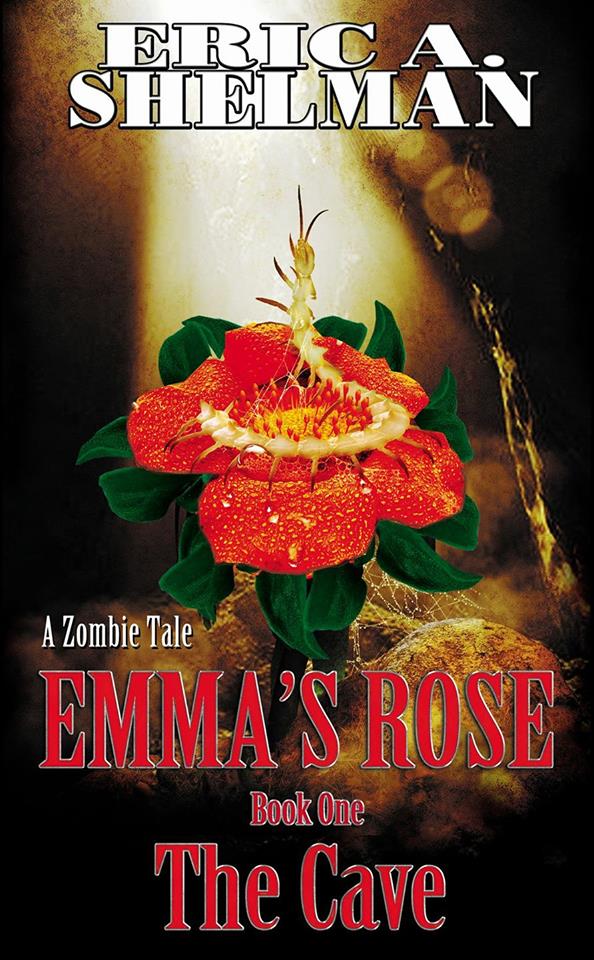 Summer of Zombie is always a lot of fun, because so many authors are featured, and lots of us interact and toss publishing and writing tips back and forth throughout the year.  We always support one another by reposting each other's new releases and promo trailers.   All in all, it's a great bunch.
We actually share fans, too.  That's good, because I don't do this thing full time yet.  I work in marketing for 8 hours a day and write for two.  I narrate in the mornings for two hours, too.   Oh, that's right!  Did I tell you I narrate audiobooks?  You can find them all on Audible, or on Amazon.   So, if you're driving and you need me to read you across the miles, I'll do that.  I now narrate all my own novels, too.  Are there better narrators out there?  Hell, I KNOW so.  But I also think I hold my own.  I think with authors like Thomas Watson, Mike Evans, David Simpson and James Dean hiring me to narrate for them, I just may be right.  After all, if they're all wrong … I don't wanna be any good.  😉
So, that's about it.  Emma's Rose: The Cave, is a new zombie beginning for a whole new set of characters and a brand-new idea for the start of the apocalypse.  It is a series, the length of which is to be determined – based on how the story flows, and of course, public acceptance.  If you love it, there WILL be more.  Guaranteed.   Thanks for reading, and thanks to all my wonderful fans – and those who haven't come on board yet.  Flex, Gem, Hemp, and Charlie are waiting for you, as are my Scabs characters, Missy, Warren, Scott, Lana, and Cameron – and the rest.  In Emma's Rose, you'll meet Arthur Wells, April Murman, Scruff, Ramona, Louie, and Harvey … and their journey is just beginning.
Come along, would you?  That would be awesome. ♥  Thanks.