by EE Isherwood
Q: Why does Stephen King write so much about nowhere, Maine? A: He lives there.
Q: Why does E.E. Isherwood write so much about nowhere, Missouri? A: He lives there!
This simple truth guided me when I set up the locations for my zombie books. I consider myself well-traveled. I've been to New York, Los Angeles, Salt Lake City, Atlanta and dozens of other cities in America. I probably could have written my stories into any number of "sexier" locations. Instead, my six-book zombie series takes place in and near my hometown of St. Louis, Missouri.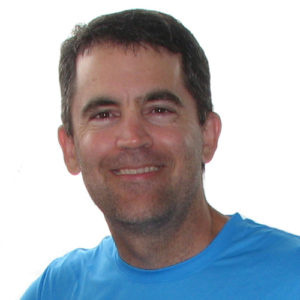 From the perspective of a writer, this gives me a ton of material to draw from personal experience. The most obvious is the Gateway Arch. Unless you've been there, it's very hard to visualize the interior. I've been to the top many times, often with small children in tow. Each time I went up in the trams I watched the metal staircase inside the leg and wondered what it would be like to climb it. What would it be like to climb those steps with zombies pawing at me from the darkness? I believe that firsthand knowledge adds depth to the story in a way that "phoning it in" from another city couldn't capture.
From the perspective of readers, especially St. Louis natives, I've heard many people enjoy reading about places they've visited or would like to visit. The Arch is a big one—no story set in this town could avoid it—but I touch on many lesser-known St. Louis locations both in the city and in the surrounding suburbs. Places a native could appreciate but non-locals can enjoy because I've been able to describe them in enough detail to make them real. For most of them, I've either been there on the ground or drove by them (I can't stop and walk the bridge over the Mississippi River until the zombies are here for real!).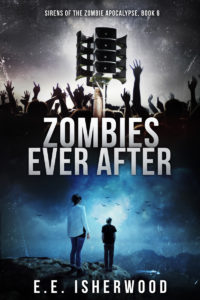 When I'm reading other books, I enjoy fast-moving stories that plow new ground. I've found as a writer I quickly get bored if things don't advance at a good clip, too. Sometimes I have to spend a few chapters in the same location, but that tends to be rare. If they stay for too long, I'll chase them out. It helps to be able to drive to a locale and see what's nearby. Where can I put my heroes, so they have to face new challenges? The geography becomes part of the story. An extra character, always in the background but so important to get right.
Finally, when the world breaks open, geography dictates where the contents will spill. The grounds around the Gateway Arch have always been the gathering area for downtown festivals and events. Naturally, if there was going to be an evacuation of the city, that's where people would go. Likewise, if zombies were on the move in hordes, they would follow rivers and gather like falling snow in places where rivers come together. One of those unfortunate destinations is Cairo, Illinois. I've driven through the sleepy village at the very southern tip of the state many times. Zombies from Chicago and Indianapolis might bounce along the great Mississippi and Ohio rivers and threaten to overwhelm the people living down there. They might even arrive all at once. It sets the stage for one of the big battles in my books.

Did I mention I have a degree in Geography? I bet my professors never imagined I'd be using those lessons to craft realistic zombie stories. I do hope if any of them read my books they won't be let down by my description of the landscape. This is a critical element of world-building Stephen King has got down to a science. We'll see if E.E. can follow in those bloody footsteps!
###
Check out Isherwood's book 6 in the series, Zombies Ever After or begin the series with book 1.