I'm pleased to host Jennifer Crow for this stop on the Giftmas Blog Tour headed up by Rhonda Parrish. I've enjoyed the insights into a season that can have such a wide mix of emotions attached to it. Please, enjoy this post and check out the prizes offered by all the authors involved. — Jay Wilburn

Get your raffle code here.
Gifts that Matter by Jennifer Crow

This December, I'm blogging about gifts. Not so much the kind you wrap and stick under the tree, but the ones that light the shadowed corners of our lives, the gifts that anchor us in the storm. For me, books have always been one of those safe places, and when I say someone has given me the gift of stories, there are few higher compliments I can pay them.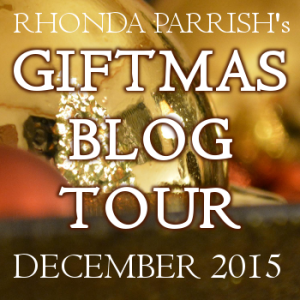 I've been thinking about this a lot lately, particularly since one of my favorite relatives passedaway early in November. My great­uncle Ed, a World War II veteran, lived to the age of 97 and inspired me with his adventures. From the first time I met him, when I was maybe ten years old, until my last visit with him this summer, the few days I got to spend with Uncle Ed filled me with admiration, but also a deep desire to follow in his footsteps. Maybe not all the way to the front lines of global conflict, but to places which spark my interest, to the company of people who can show me a new way of seeing the world. His stories brought many different places to life for me, and much of what I've become as a writer and a person can be traced back to his influence. Stories are important, in part because they provide us with windows, even doors, to other worlds. When we open a book, we can step into the minds and hearts of strangers, and with the best tales, that leap can last a lifetime, and change us forever. If I sound overly passionate about that, it's because stories saved me.
You see, I was that socially awkward kid in school, the one judged to be stuck up because I was wary of people. Much as I wanted to connect, I always said the wrong thing at the wrong time, wore the wrong clothes, watched the wrong TV shows . . . Looking back from my current vantage point, it doesn't look so bad, but at the time the little town in which I grew up seemed horribly isolated—and isolating. Books were my friends: fairy tales, mystery stories, fantasy and science fiction sneaked from the grownup section of the library, swashbuckling adventures and sweet romances. Books took my hand and led me away from a little farm in Maine and showed me wonders.
Maybe you were that kid, too. Maybe you curled in the corner of the classroom with Tolkien or Lewis, Carolyn Keene or Susan Cooper. Maybe, if we'd met back then, we'd have been friends. Take my hand. Let me tell you a story.
———————————————–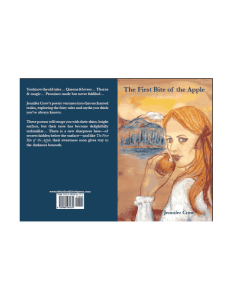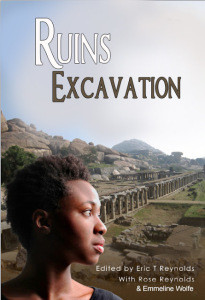 ———————————————
———————————————
Thanks for joining us. Be sure to check out the works above and below. Thank you for your support.
Check out Book 2 of the Dead Song Legend by Jay Wilburn.
Or begin the series with Book 1.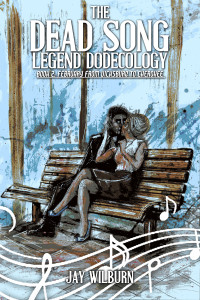 Jay Wilburn lives with his wife and two sons in Conway, South Carolina near the Atlantic coast of the southern United States. He has a Masters Degree in education and he taught public school for sixteen years before becoming a full time writer. He is the author of many short stories including work in Best Horror of the Year volume 5, Zombies More Recent Dead, Shadows Over Mainstreet, and Truth or Dare. He is the author of the Dead Song Legend Dodecology and the music of the five song soundtrack recorded as if by the characters within the world of the novel The Sound May Suffer. He also wrote the novels Loose Ends and Time Eaters. He is one of the four authors behind the Hellmouth trilogy. Jay Wilburn is a regular columnist with Dark Moon Digest. Follow his many dark thoughts on Twitter, Instagram, and Periscope as @AmongTheZombies, his Facebook author page, and at JayWilburn.com