An interview with the stars of Zombie Theorem Dan Welko and Brian Leeder.
Hi, guys. My name is James Wallace and I will be asking you some questions from your fans and friends. Ok, let's see.
James Q: This one comes from Mike Evans, author of Orphans. He wants to know if you wear Boxers or Briefs.
Dan A: Thanks for the questions and for hosting this interview for our fans. Is that question for both of us or just me?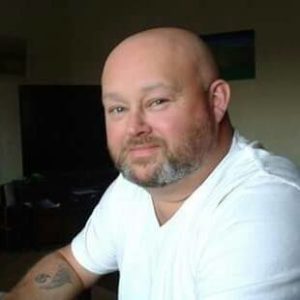 James C: It doesn't say so let's assume it's for both of you.
Dan A: I don't know about Brian but Boxers for me.
Brian A: That is a weird question, usually boxers, but sometimes I go commando if he must really know.
James Q: Dan, what is your dream job?
Dan A: Easiest question ever to answer. I am a Data Analyst and Project Manager for a great company. I like data, raw data to be exact. I like to massage it into something that makes sense. I also like to repair or create new processes for companies. So I have my dream job.
James Q: Brian would you also like to answer this question?
Brian A: Sure why not. My dream job would include having a gun and a platoon of dangerous men and women follow me into battle.
James Q: (Side note; I think Brian is a joker and need to take his answers with a grain of salt.) Brian, what were you like as a kid?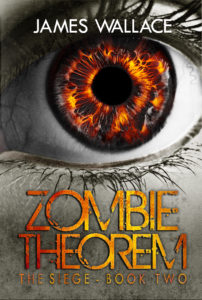 Brian A: I was what you would call a military brat. My dad served in the Marines and dragged me and my mom around from base to base. I was home schooled by my mother. She taught me literature, math, history, and other great things. Dad, when he came home at night would take me running and work me out in the base gyms. He taught me military tactics, history, explosives, and everything involving a gun. I could out shoot most soldiers by the time I was ten. I enjoyed my time with my dad and learned everything I could. So of course I became a Marine the minute I was old enough.
James C: Wow that is a different childhood then most children get to have. Did you miss spending time with other kids?
Brian A: Not really, as you can see I am a large man. When I was a kid, I stood head and shoulders above most kids, and always felt more comfortable around adults and mostly soldiers.
James Q: Dan, I keep getting bombarded with the same question from a bunch of women. Have you or do you have any one special?
Dan A: (He breaks into laughter.) I do have someone I am in love with, someone I have been holding a torch for since I was 19. I met Julie at college and we fell fast in love. But when my mom died I threw myself into my school work and walked away from Julie. I never should've done it but it seemed the right thing to do. I hope someday to find her again and beg her for forgiveness and hopefully we can go back to where we left off.
James Q: Dan, what do you think of the two adventures your author (me) have placed you in?
Dan A: You have put me through a lot more then I was expecting. I've gone through a lot of pain, both physical and mentally. I'm not sure if I want to kick You in the nuts or thank You for bringing Brian, and all of the SFPD SWAT team, along with Angel into my life. I don't know where You is planning to take the story, but I want a shot at the Initiative. I know I have been forced to change and learn new skills and that is a good thing, but no I'm sure I hate You.
James Q: Brian, same question.
Brian A: Well James, I'd like to hold you under water for a little bit till you started shaking with desperation. But in the long run I appreciate what you have done for me. You gave me a brother in Dan, you gave me Angel, and our SWAT family. I have a feeling though we are about to go through a lot more pain before you are done with us.
James Q: What would you, Brian, like to see in your future?
Brian A: How about a love interest? It's kind of lonely in the apocalypse.
James C: That sounds like something I may need to explore.
James Q: This question comes from Leslie Bryant. Dan, your life has taken a totally unexpected turn. Did you ever have any inkling you could become the fighter, the leader, the man you are now?
Dan A: (Laughs) I never wanted to be either of those things. I was happy if not at least content being who I was. I had a routine which kept me exactly where I planned to be. But as always life or shall we say the powers that be had other plans for me. The fighter was born out of necessity and thanks to Brian and his teachings. I don't agree with the leader title, I do what I have to do, and if that means people decide to follow me well that is on them.
James Q: Another question from Leslie Bryant. Brian, you have become Dan's right hand, his protector and even his teacher. What did you see in him and why did you stay with him?
Brian Q: That's not exactly how I would put it. Dan and I became friends during our time spent in that tower. We learned to lean on one another and experienced some things that no one should ever have to. I taught him to protect himself and he taught me to open myself up. I would not have survived without him and he would not have survived without me. We have become family and will continue to be by each other's side till the end.
James C: Thank you gentlemen, for taking the time to attend this interview and for your candid answers. I for one see a future full of blockades, successes, pain, and possibly a war. I know you two will grow closer together and experience good and bad but at each other's side.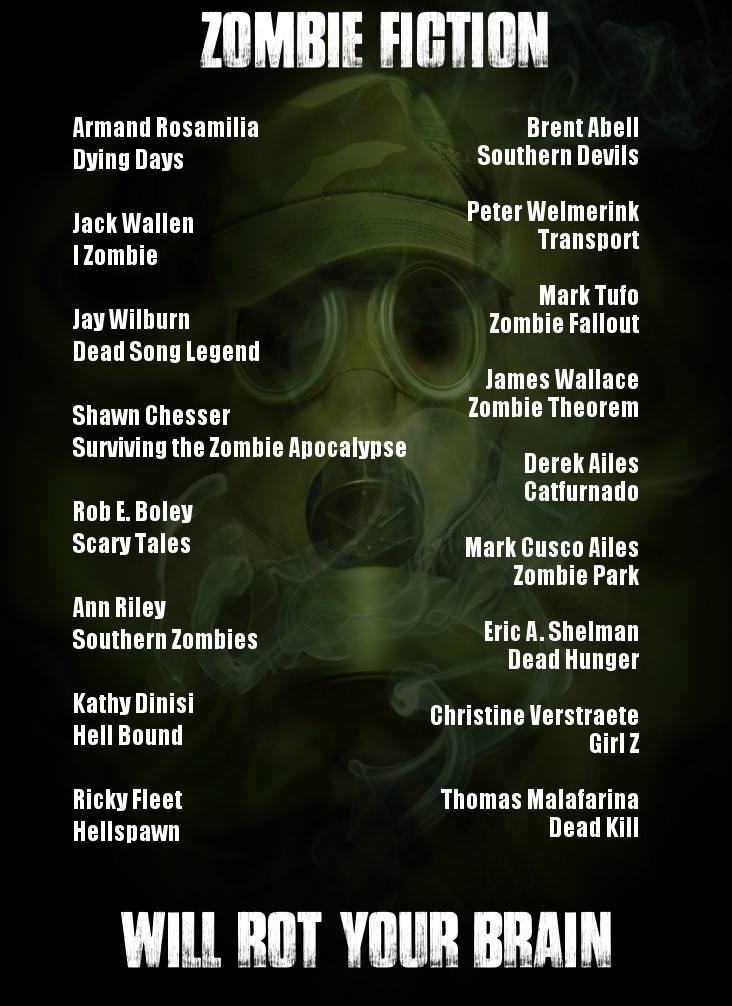 Check out Book 2 of the Dead Song Legend by Jay Wilburn.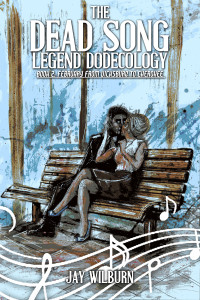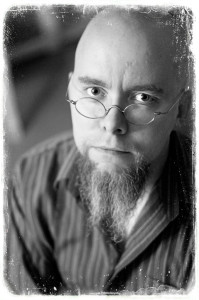 Jay Wilburn lives with his wife and two sons in Conway, South Carolina near the Atlantic coast of the southern United States. He has a Masters Degree in education and he taught public school for sixteen years before becoming a full time writer. He is the author of many short stories including work in Best Horror of the Year volume 5, Zombies More Recent Dead, Shadows Over Mainstreet, and Truth or Dare. He is the author of the Dead Song Legend Dodecology and the music of the five song soundtrack recorded as if by the characters within the world of the novel The Sound May Suffer. He also wrote the novels Loose Ends and Time Eaters. He is one of the four authors behind the Hellmouth trilogy. He cowrote The Enemy Held Near with Armand Rosamilia. Jay Wilburn is a regular columnist with Dark Moon Digest. Follow his many dark thoughts on Twitter, Instagram, and Periscope as @AmongTheZombies, his Facebook author page, and at JayWilburn.com
Or begin the series with Book 1.