I'm not sure that title is grand enough, but I'll work on that later. I benefit greatly from the work of editors provided by the wonderful small presses that have given my words a chance. This is one of those posts that will involve me leaving out the names of some very kind, deserving groups of people, so I'm prepared for that, I guess. The spirit of the article should buy me some grace with those folks I hope.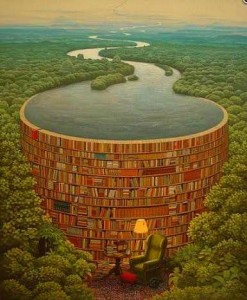 The recent dust up between Amazon and Hatchet has been an odd spectacle. They are both big companies that are trying to garner support for their side of an argument that ultimately boils down to a contest to see who is the biggest jerk. My problem is that beyond not caring about the particulars of their argument, I can't be objective either. As a bottom rung author that makes a living through small presses, Amazon is the great, winged monster that feeds me. Hatchet is a Big Six publisher who feeds some, but not me. I don't have any reasonable reason to dislike them, but I couldn't give two craps what happens to them in the end. That's not really fair to them, but that is the truth of the landscape.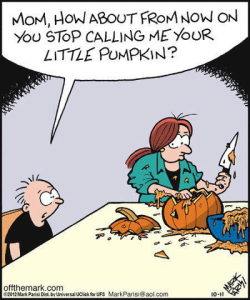 In this new media, brave new world, I realize as these two monsters fight that there has been great investment in small presses for me in building a career that allows me to write full-time and in turn that have invested in me and given generously.
Robert Helmbrecht and Hazardous Press have been very, very good to me.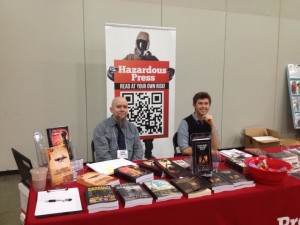 They published my first novel, Loose Ends. I like to think that being connected to me benefited them too. We worked together to develop a convention presence. Hazardous Press was a fledgling operation when I started with them. We were taking a chance on each other. Since then, more authors have worked with Hazardous on a wide range of projects. Hazardous has paid pro rates for a few excellent projects as well. I want to believe that my personal and professional relationship with this press has been a part of serving all these authors as well.
They continue to consider my work and help me make a living at writing.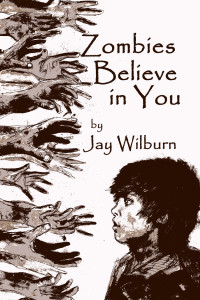 My latest with them is my zombie collection, Zombies Believe In You.
Rising authors typically lean on more than one source for income and growth. Perpetual Motion Machine Publishing is another great, small publisher of a wide range of speculative fiction.
They have done very creative work including THE ONE NIGHT STANDS of single, short stories for sale by various authors.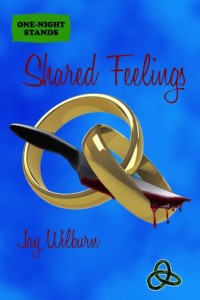 This was my story "Shared Feelings" from that series, but all of them are worthy of checking out.
They have a good eye for work including some of the greatest novels I have read ever. I'm not talking about mine here, but the work of authors I would have never seen without them finding it and putting it out there.
They saw fit to include my second novel TIME EATERS in their catalog and I am humbled by the talent included around me from PMMP.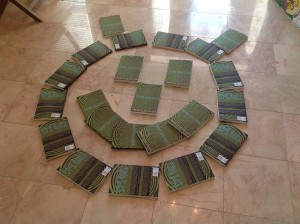 They have also done great tribute anthologies that stretched my writing and expanded my imagination.
My novel Time Eaters debuted at World Con in San Antonio and I got to spend time with them out there.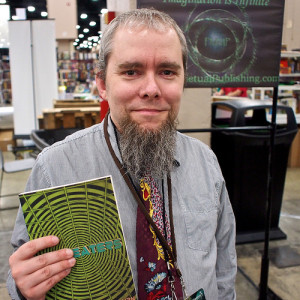 These are opportunities I don't get as an author without putting my full commitment and energy into an organization like PMMP.
World Weaver Press is another small press doing big things with their time and talent. Angelic Knight has done some creative anthologies that I've managed to land a few stories in.
Post Mortem Press is rising into a class of its own. Their novels are select and they are expanding into a professional literary magazine. They gave me a chance in one of their anthologies early on in my professional writing adventure.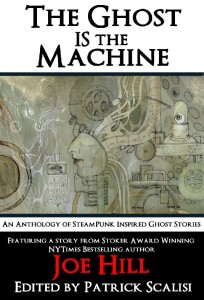 The Ghost IS the Machine has been recognized as an exceptional anthology and I'm honored to be a part of it.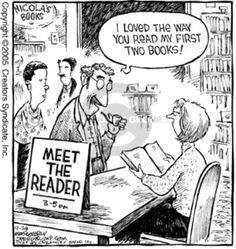 These great, small presses all have high standards of quality and take a writer's best work to gain entry into their catalogs for novels or a spot in the table of contents of one of their anthologies. As a struggling author, I've made a habit of NOT turning my nose up at new markets.
Elektrik Milk Bath Press is a great example. They are small and put out a call for weird zombie stories for a charity anthology. I sent in a weird one and made it in. That story was chosen for inclusion in BEST HORROR OF THE YEAR volume 5. It has gone on to get attention from Prime Books for ZOMBIES: MORE RECENT DEAD. Now I am outlining a novel based on the characters. All of this rose out of an investment in the efforts of a small press working their way up from the bottom.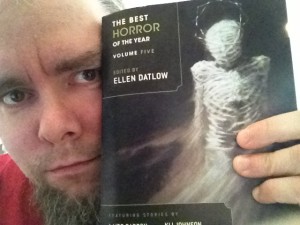 They recently put out a call for motorcycle stories for another anthology. I have good reason to continue to invest in them, so I put together another tale and sent it in for their consideration.
There is a deeper point here. I left teaching after sixteen years because my younger son experienced some health issues. Writing and the support of small presses made it possible for me to look after him and to pursue my dream of full-time writing.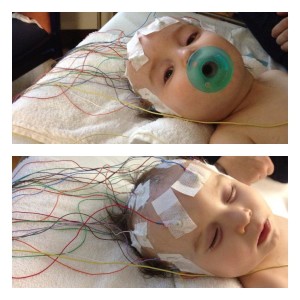 He is doing well now because I was able to stay home for full-time care. Now I have the life I want – struggling to make a living as a writer. We choose the suffering we want in life between suffering to pay the prices for success and following dreams or the suffering that is the price of the consequences of failure or never trying.
I recently sent a story in for Phoenix Fire. Upon its acceptance, I found a great network of support and growth from another group working their way up in publishing. I'm happy I invested small again.
I know I left some folks out, but I'll get around to you soon. The point here is that publishing is full of opportunity even starting from the bottom. There are a number of great presses too smal to be part of the big dust-ups in the news putting out great work and doing wonderful things in supporting authors.
Thank you all for being there for me as I try to make something out of words.
— Jay Wilburn, writer