by Jay Wilburn
Maybe it is ballsy for me to assert right there in the title that I am a better zombie writer. That's probably the kind of thing other people decide for you. I have rubbed shoulders with my heroes in the genre in various tables of contents. I had a zombie story in Best Horror of the Year volume 5 with editor Ellen Datlow. That short story became the launching point for my Dead Song Legend series and is still the outline for the mythos unfolding in the series. I had a zombie story in Zombies: More Recent Dead with Prime Books. I shared a TOC with Joe McKinney, Jonathan Maberry, and Neil Gaiman among others in that one. I was in the zombie anthology Fat Zombie with Permuted Press too. I wouldn't say I'm the greatest, but I have put in my 10,000 hours on zombies and probably my 1,000,000 words too. Those tend to be the benchmarks for a poor man's expert according to the infallible Internet. I think it is fair to say I am a better zombie writer now than I was a few years ago.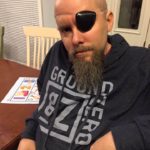 Oddly, my zombie work started getting recognition when I started writing other things. When I began, I was writing all zombie short stories all the time. I was working on my first zombie novel Loose Ends, which is out of print now. I offer it for download on my Patreon page now and I offer the last few copies in existence from my online store. At the time, I was just beginning to learn how to write a novel.
I only very slowly started venturing out to write short stories in other genre including other horror, steampunk, and sci fi. I was still teaching school and writing at night at the time. Some of it came out of market necessity. No one wanted zombie stories for a long stretch there. I had to experiment with other writing, if I wanted to keep plugging away at publishers to establish myself. Part of what I did not realize was that I was also establishing my voice. I was figuring out what I wanted to say, how I wanted to say it, and why it mattered to me that I said it.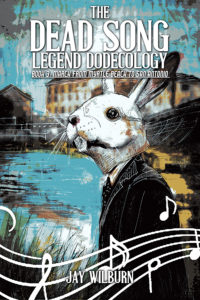 I've had authors and readers I respect tell me that they like or love my zombie stuff, but they also feel my best writing is in other forms of horror. They thought that my voice was best heard in the literary and the symbolic which was brought through more clearly in other horror stories. I've also been told that more of that voice has found its way back into my zombie stories since I developed my style elsewhere.
Many of the accolades that I mentioned in the first paragraph came after I left zombies for a while. After I wrote other things, my zombie stories got better and people started to notice. I'm not sure that is a formula for everyone, but it worked for me. I wrote other genre badly at first and then much better. I brought those tools back to my zombie work and other horror stories.
Ghostwriting, which helped pay the bills as a full-time writer for me for a while, had me writing nonfiction, biographies, romance, and wild subgenre that I would have never tackled in my own name. All these different forms of writing operate under different rules and appeal to different audiences through different techniques. Those tools were added to my box and I was able to bring those out to play with various scenes, characters, styles, or storytelling in ways that I had not been able to before. I know why these things work and how they work in other genre. Now I can game zombie readers and horror fans by slipping those tricks into the stories they pick up without them realizing why or how I'm making them feel what they feel, react the way I want them to react, or think what I want them to think about particular characters or actions in the story.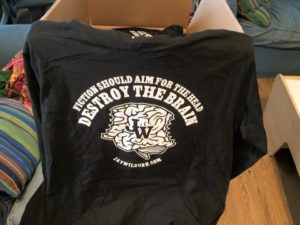 I always recommend to people that you write what you love. I also recommend that you stretch yourself out of your comfort zone and write something new from time to time. There is a lot to be gained from both approaches. As readers, I think there is great depth to the "other stuff" these featured authors write. If you find a zombie writer you like and they publish another genre, give it a shot. I find a lot of power in their other stuff especially among the featured authors on this tour that write out of genre too. In many cases, it is part of the reason their zombie stuff is as good as it is.