I was honored when I read Frank Errington's review of FAIRLY WICKED TALES edited by Stacey Turner with the good folks at Angelic Knight Press. I've spoken very highly of that publisher in the past and do so again. Their anthologies stand apart from the field and I'm thrilled to be included in more than one of them.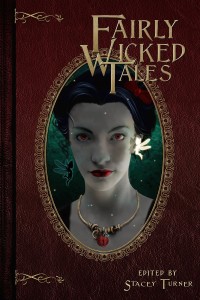 I think "Hare's Tale," my story included in FAIRLY WICKED TALES is some of my better work. My assessment of myself as a writer is thus: I have rare moments of greatness that fool people into thinking I'm better than I currently am. I believe "Hare's Tale" hits one of those moments and I'm glad Mr. Errington enjoyed it. I hope others do too. Angelic Knight has shown great faith in my writing. Also the anthology includes some greats like Adam Millard, Armand Rosamilia, and Hal Bodner. I want to hold my own against these writers I admirefor their far more consistent greatness.
Check out Frank Errington's 4.5 star review here.
And consider picking up a copy for yourself.
Thank you for reading,
— Jay Wilburn, living dreams and writing nightmares