by Brent Abell
If another writer came up to me and asked about working in either my Southern Devils or White Creek worlds; I'm not sure how'd I'd react. Would I be like an over-protective father and lock my kids up in a tower or would I throw open the doors and let the kids out to play? I wasn't sure how Armand Rosamilia would react when I was that writer asking the question.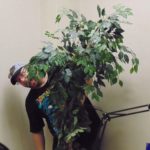 Armand and I go back to the beginning of my writing career. He published my first short story and my first novella. Our relationship allowed me the opportunity to write a story set in his Dying Days world. I ended up with a novelette about an old guy named George and his adventures in the dead world with a much younger Harry in, "The Happiest Kingdom on Earth". I loved the story and so did he. There are some characters you write who you never seem to want to let go and George and Harry were two such souls. How did they meet? What was their relationship? What happened afterward?
The questions festered in the back of my mind.
One day, I was told in a conversation on-line Armand was ending the Dying Days series. It saddened me, because his series is one of the best ones in the genre today. What I did hear was George and Harry in the back of my mind. They urged me to tell their story and I contacted Armand.
The original idea was to pick out the bits of my story containing any connection to the Dying Days world and flesh out the story into a full novel. Armand loved the idea, but told I could do it on one condition. I could only write it if it stayed in the Dying Days cannon.
And now, the book is ready for you to consume as a zombie would feast on some warm brains. It was a labor of love. I was able to tell the story I wanted for George and Harry while keeping it set in the world Armand created.
It can be uncomfortable in someone else's sandbox. You are playing in world you did not create. In the back of my mind, I wondered if it would measure up and do justice to an established world. The book leaves some threads to tug on and unravel in the future.
Let's hope I can play in the sandbox again.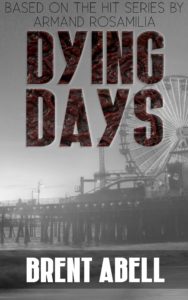 Check out Dying Days: Death Sentence now.