*Armand Rosamilia opens the door to find Jay Wilburn standing on his porch. He looks up and down the street*
Armand Rosamilia: What are you doing here?
Jay Wilburn: We have an interview scheduled.
Rosamilia: Right, but that was before the zombie apocalypse started.
Jay: What are you talking about?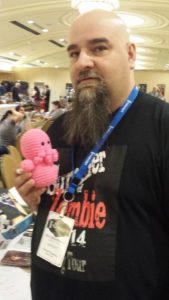 Rosamilia: Zombies have wiped out everything. The world ended. It's the zombie apocalypse. Did you not see all the fires and destruction on the way here?
Jay: It's Jacksonville. I didn't think anything of it. Can I come in?
Rosamilia: Okay, but don't touch the M&M's. You don't know what I had to do to get all these.
Jay: Holy crap. You filled up every container in the house with them … And the bathtub?! Where did you get all these?
Rosamilia: I said you don't want to know. And be quiet. All my neighbors are zombies now.
Jay: Well, are you ready for the interview?
Rosamilia: Are you kidding?
Jay: There's no power, so you can't watch Catfish or play your computer games. Might as well do the interview. People need zombie blogs now more than ever
Rosamilia: Okay, but you have to sit on the floor. I need the furniture for my M&M sorting tubs.
Jay: Tell everyone your name and the title of your latest work.
Rosamilia: Armand Rosamilia and Dying Days 9.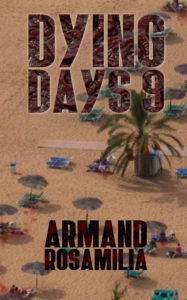 Jay: Tell us about it.
Rosamilia: The exciting finale to the post apocalyptic zombie thriller series! Can Darlene Bobich save humanity one last time, or is the world doomed to finally end? Is this truly their Dying Day?
Jay: "their dying day" … I like what you did there. Darlene has changed a lot in nine books … your zombies too.
Rosamilia: Darlene Bobich has evolved through the series. She started out as a plain girl who worked at a makeup counter in the mall and had no real prospects in her life. Nine books into it she's grown and changed quite a bit. Read it and see! I'd like to think the zombies evolving throughout the series makes sense (as far as zombies go) and the readers enjoyed the changes from book to book as the characters and story progressed.
Jay: I have read it. Everyone else should too. What are your thoughts on Dying Days being complete?
Rosamilia: This is the final book in the series. 9th and last book. It (hopefully) answers all the reader's questions and has a satisfying ending for those who've been reading along all this time. I'm damn proud of it. I just hope readers had a fun read and enjoyed the series enough to get to the end of it and appreciate the twists and turns and the work it took to write it. I also hope they give my other work a read as well.
Dying Days 9 is on PreOrder for 99 cents until November 21st.
Jay: Super cool. So, you mind if I hang out for a while until things blow over maybe?
Rosamilia: Listen, you're great and all. But I think we both know if you stay here, you'll eventually eat an M&M. Then, one of us will die. If it is a fight over M&M's, I think you know how that will go for you. Right?
Jay: Understood. I'll see you at the next convention, if we both survive this.
Rosamilia: Stay off the highways.
*Closes door. Counts his M&M's. Cranks up the generator to record a podcast*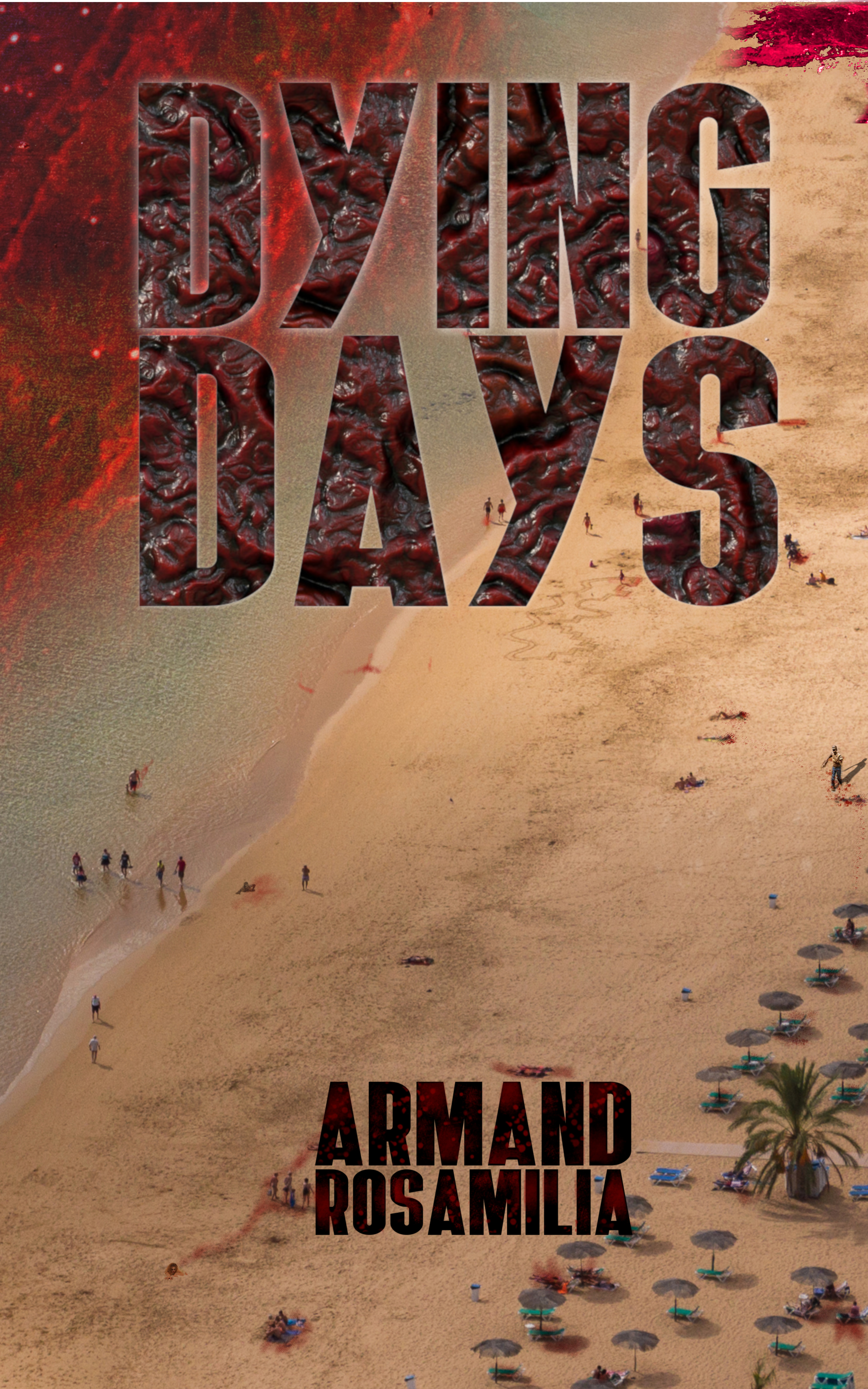 Pick up Dying Days 9 or grab up the first book in the series now.