Spotlight On interview with James Wallace
author of Zombie Theorem
Summer of Zombie 2016
Q: Who are you?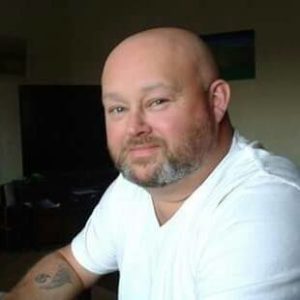 Q: What is your latest release?
Zombie Theorem the Siege book 2
Q: Describe the book, please.
Zombies being used as a tool for a nefarious group called the Culling Initiative. Dan is my hero and he is a middle manager office dwelling geek, who learns to be a leader and with his new family of a SWAT team out of SFPD. Must survive and rescue their love ones and fight the Initiative and their mercenary army the Ridder Group.
Q: Tell me about Dan from the story.
Dan Welko is an everyday middle manager working in the Trans America Tower in San Francisco. When a flu is intentionally released by a group calling themselves the Culling Initiative, using their military arm the Ridder Group. Dan must adapt and grow from being a typical manager, who is by all means, a gentle man who works with raw data and enjoys living his life the way it is. But who he becomes throughout the adventure is the true story.
Q: How are your zombies similar and different from others in the genre?
My Zombies are the typical George Romero type. Slow, and brainless but in my book they are a weapon to be used by the Culling Initiative.
Q: We are still early in your series. Where does this book fit in and where will it take us?
This is part 2 in the Zombie Theorem series. I have no end in sight yet. This installment introduces the powers that be and puts more discomfort and road blocks in my main character's way.
Zombie Theorem The Culling Book 1
Zombie Theorem The Siege Book 2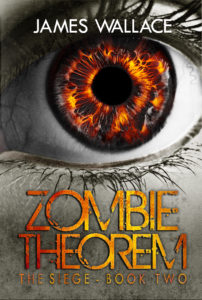 Check out Book 2 of the Dead Song Legend by Jay Wilburn.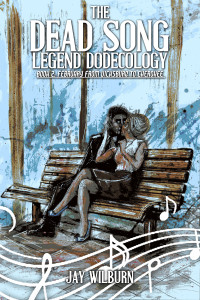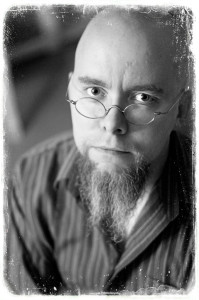 Jay Wilburn lives with his wife and two sons in Conway, South Carolina near the Atlantic coast of the southern United States. He has a Masters Degree in education and he taught public school for sixteen years before becoming a full time writer. He is the author of many short stories including work in Best Horror of the Year volume 5, Zombies More Recent Dead, Shadows Over Mainstreet, and Truth or Dare. He is the author of the Dead Song Legend Dodecology and the music of the five song soundtrack recorded as if by the characters within the world of the novel The Sound May Suffer. He also wrote the novels Loose Ends and Time Eaters. He is one of the four authors behind the Hellmouth trilogy. He cowrote The Enemy Held Near with Armand Rosamilia. Jay Wilburn is a regular columnist with Dark Moon Digest. Follow his many dark thoughts on Twitter, Instagram, and Periscope as @AmongTheZombies, his Facebook author page, and at JayWilburn.com
Or begin the series with Book 1.