Spotlight On interview with Peter Welmerink
author of the Transport series and Joe Cross
Summer of Zombie 2016
Q: What's your name, kid?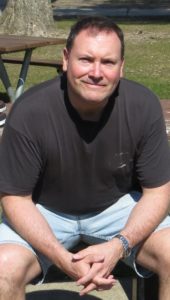 Q: What is your latest release?
Q: Tell us about it.
Joe Cross, Urban Salvage Engineer, is new to the town of Reganshire. To keep his head from being spit upon a pole around the town's tall fence line, he teams up with another pair of U.S.E.'s only to find they have been stealing from their own town, squirreling goods away outside of town for a "rainy day." When Joe discovers this, it could mean his end as he is out on his own with these dangerous folk, doesn't know the area, and feral undead stalk the land.
Q: Tell us about Joe.
Joe Cross is the main character in my new POST post-zompoc series.
A resident of Alsip, Illinois, Joe leaves the area after losing his wife and daughter in the ensuing chaos. Severely traumatized by all that has happened, Joe heads out for "greener pastures," hoping to find a means of survival now out on his own.
Carrying his daughter's stuffed brown toy bear, Albert—who he confides in while out on the open road, and the bear seems to "talk" back to him—Joe discovers there is opportunity in retrieving/reclaiming useful items, potentially tradeable and saleable, during his travels. He becomes the self-titled "best Salvage Engineer in the Midwest."
Venturing through the desolate, crazy world, where the Living can sometimes be far worse than the Unliving, Joe's travels lead him often more into trouble versus riches and happiness.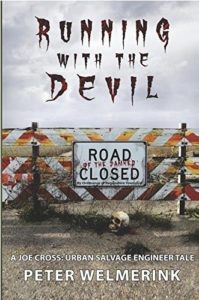 Meet Joe Cross: Urban Salvage Engineer.
Q: What makes your zombies different from others in the genre?
Joe has settled in the West Michigan area, about 30 miles from the shores of Lake Michigan, in a fortified town called Reganshire, which is not far from the big, barricaded, heavily-gaurded-by-the-military, Grand Rapids. As the story's timeline (2025) is set 12 years after the initial viral pandemic that turned the world on its head, Humankind has survived and is re-building…
Even while the Undead still shamble about out there.
We're still here. They're still here. Like Humankind usually does, we survive and adapt.
For example, in the city of Grand Rapids, the entire west side of town is fenced-in, and holds the city's undead residents. These undead locals are fed doped meatslop, and are actually protected by law. You can't just go in and shoot these walking carcasses because they are "a unfortunate friend or family member"—or so the city folk say.
Once you get outside the big city, in the abandoned wilds between other, smaller, fortified towns, villages and enclosures, you can run into FERALS and other nasty creatures. Thus you never go out without a firearm, and are ALWAYS looking over your shoulder.
Bottom line: what makes my zombies "different?" The zompocalypse has came and went, and, "Fuck. I guess we just gotta live with 'em. Well… *ahem* …not in that way."
###
Links to Peter Welmerink
Website: pwelmerink.wordpress.com
Blog: grandrapidsaltered.blogspot.com
Facebook: https://www.facebook.com/pwelmerink
Twitter: @pwelmerink
Book Links
Joe Cross: Running with the Devil http://peninsulampublishing.com/
Ebook and Paperback Novella
The Transport Series!
TRANSPORT, TRANSPORT: HUNT FOR THE FALLEN, TRANSPORT: UNCIVIL WAR
Ebook and Paperback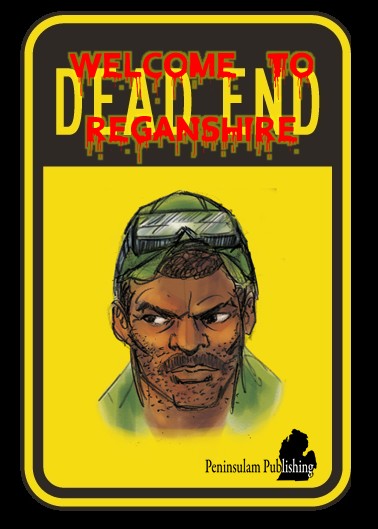 Check out Book 2 of the Dead Song Legend by Jay Wilburn.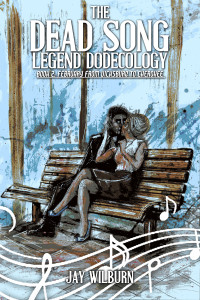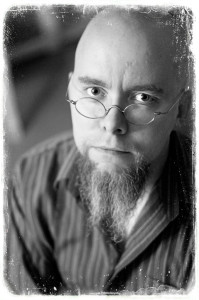 Jay Wilburn lives with his wife and two sons in Conway, South Carolina near the Atlantic coast of the southern United States. He has a Masters Degree in education and he taught public school for sixteen years before becoming a full time writer. He is the author of many short stories including work in Best Horror of the Year volume 5, Zombies More Recent Dead, Shadows Over Mainstreet, and Truth or Dare. He is the author of the Dead Song Legend Dodecology and the music of the five song soundtrack recorded as if by the characters within the world of the novel The Sound May Suffer. He also wrote the novels Loose Ends and Time Eaters. He is one of the four authors behind the Hellmouth trilogy. He cowrote The Enemy Held Near with Armand Rosamilia. Jay Wilburn is a regular columnist with Dark Moon Digest. Follow his many dark thoughts on Twitter, Instagram, and Periscope as @AmongTheZombies, his Facebook author page, and at JayWilburn.com
Or begin the series with Book 1.