by Jay Wilburn
Jay Wilburn: Welcome to the part of the Internet I have conquered. Tell everyone your name.
S. K. Gregory: S. K. Gregory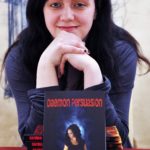 Jay: What is your featured book for the tour?
Gregory: Before (After Zombie Series Book 2)
Jay: Now, as the title implies, you go from one character living after the apocalypse in book 1 to this book following two other characters before the outbreak and leading into it. Tell us about this.
Gregory: Jack and Danny struggle to survive in the first days of the outbreak, after an intern drops the vial containing the virus on a crowded subway train. As the pair search for a cure, they are hunted every step of the way by the ruthless corporation responsible for developing the virus.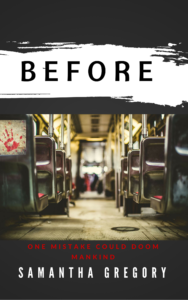 Jay: I found these characters interesting. Can you tell us more about them?
Gregory: Jack, short for Jacqueline, is a computer hacker who receives an email by mistake which leads her to a doctor and a guy named Danny. Danny is a runaway, living on the streets, who has the antidote in his blood. Together they work with a doctor to try and synthesize a cure before it spreads too far.
Jay: Give us and idea how these two books fit together and where they will connect to the next book.
Gregory: This is the second book in the series but it can be read as a standalone. The first book is set in the near future after the zombies have been eradicated. The second is set in the present day during the first few days of the outbreak. The third book will continue from the first one and finish the story.
Jay: Before we go, tell people where they can find you.
Gregory: Check out my website or find me on Twitter.
Jay: Okay, Thank you. Be careful leaving. The Internet is a dangerous place. I haven't really conquered anything. I'm just squatting here. Don't tell the bots I'm here.