Spotlight On interview with Thomas Malafarina
Summer of Zombie 2016
Q: Give your name. Let's not start with any lies either!!!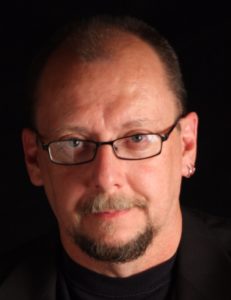 Q: If I asked you to describe yourself in biographical detail in the third person, what would you say?
Thomas M. Malafarina (www.ThomasMMalafarina.com) is an author of horror fiction from Berks County, Pennsylvania. To date he has published five horror novels  "99 Souls", "Burn Phone", "Eye Contact" , "Fallen Stones" and "Dead Kill – Book 1 – The Ridge of Death", as well as four collections of horror short stories; "Thirteen Nasty Endings", "Ghost Shadows", "Undead Living" and most recently "Malaformed Realities Vol. 1". He has also published a book of often strange single panel cartoons called "Yes I Smelled It Too; Cartoons For The Slightly Off Center". His next release will be the second in the Dead Kill series "Dead Kill Book 2: The Ridge of Change" for publication in March of 2016. He will also be releasing "Malaformed Realities Vol 2" later in 2016, along with rewrites of "99 Souls", "Burn Phone" and "13 Nasty Endings".  All of his books are published through Sunbury Press.(www.Sunburypress.com).
In addition, many of Thomas's works have appeared in dozens of short story Anthologies and e-magazines. Some have also been produced and presented for internet podcasts as well. Thomas is best known for the twists and surprises in his stories and his descriptive often gory passages have given him the reputation of being one who paints with words. Thomas is also an artist, musician, singer and songwriter.
Q: Well done. What is your latest zombie work?
Dead Kill Book 2: The Ridge Of Change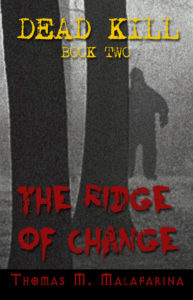 Q: Describe the book.
This is the second book in my Dead Kill series which takes place a decade after the zombie apocalypse (2053) as mankind is struggling to rebuild civilization. The Z43 virus (Zombie Virus of 2043) still exists inside every living human and is believed to only activate upon the human's death to create a flesh eating zombie. However… viruses mutate as required and there have been reports of mutations among the wild humans living in the savage outlands between fortified cities. Investigative reporter, Jackson Ridge must try to determine if these stories are unsubstantiated or if an entirely new threat is forming in the outlands and if mankind is truly on the Ridge of Change.
Q: Describe the characters.
The main character is an investigative reporter named Jackson Ridge. He was the reluctant hero of my first book in this series, Dead Kill Book 1: The Ridge of Death. And he finds himself in an entirely new and potentially deadly predicament in Book 2. Although he is no hero and basically a regular and boring sort of guy, he apparently has an involuntary knack for stumbling into major life-threatening situations.
Q: What makes your zombies different?
Although still a real and dangerous threat, not to mention an important part of the story, my zombies are less dangerous simply because their numbers have been decimated during the decade following the Z43 outbreak. They still exist and still can be lethal, and new ones are created as soon as someone dies, in 2054, they have become more of a nuisance than a major threat.
Q: What makes your book different from others in the genre?
Humans have banded together and rebuilt society. Things are not perfect but a lot better than in most zombie genre books. Humanity has defeated the zombie hoards and have learned how to deal with the knowledge that when they die they too will become zombies. It's a strange new post zombie apocalypse world with new problems to conquer.
Q: What were your inspirations for the story?
My inspiration was my desire to come up with a zombie series that was different than anything else out there one that still used the horror of zombies but combined it with everyday survival and societal rebuilding stories.
Q: How does this second book fit into the ongoing series?
Book 2 picks up several months after Book 1's ending. However even if you haven't read Book 1 you will not be lost. It advances the series by adding a new, previously unknown potential threat to the surviving humans. Something they will have to deal with in the future.
Q: What would the warning label and side effects be for this book?
Warning, Dead Kill Book 2: The Ridge of Change, contains characters and stories which are addicting. And Book 3 will likely not be out for another year or more. Enjoyment, excitement and an appreciation for the zombie genre.
Pick up book one, if you haven't.
Get book 2 while you're at it.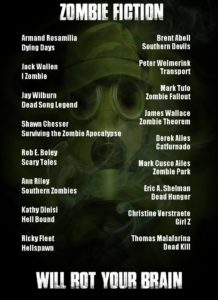 Check out Book 2 of the Dead Song Legend by Jay Wilburn.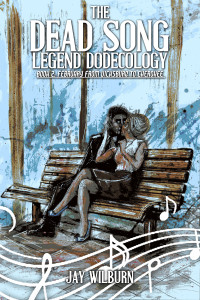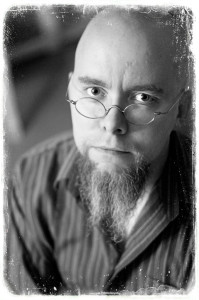 Jay Wilburn lives with his wife and two sons in Conway, South Carolina near the Atlantic coast of the southern United States. He has a Masters Degree in education and he taught public school for sixteen years before becoming a full time writer. He is the author of many short stories including work in Best Horror of the Year volume 5, Zombies More Recent Dead, Shadows Over Mainstreet, and Truth or Dare. He is the author of the Dead Song Legend Dodecology and the music of the five song soundtrack recorded as if by the characters within the world of the novel The Sound May Suffer. He also wrote the novels Loose Ends and Time Eaters. He is one of the four authors behind the Hellmouth trilogy. He cowrote The Enemy Held Near with Armand Rosamilia. Jay Wilburn is a regular columnist with Dark Moon Digest. Follow his many dark thoughts on Twitter, Instagram, and Periscope as @AmongTheZombies, his Facebook author page, and at JayWilburn.com
Or begin the series with Book 1.