Summer of Zombie 2017 Day 1:
A Great Year to Return from the Dead …
by Jay Wilburn
The Summer of Zombie 2017 blog tour kicks off today with another great slate of authors. We have many old friends, all new books, ongoing series, new adventures, seasoned zombie writers, new voices to the genre, classic action, and entirely different ways of looking at our favorite undead monsters. I can't wait to introduce you to this summer's authors and their latest work.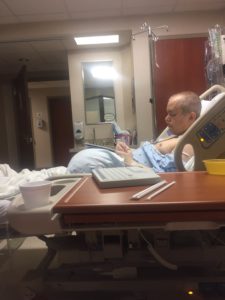 This is a special year for me, Jay Wilburn, your proud host for Summer of Zombie 2017. On February 8, 2017, I received a live donor kidney transplant. My kidney function had dropped to single digit percentages of function. Today, I'm healthy and adjusting well to the anti-rejection drugs. Zombie fiction may be about apocalypse, dystopia, death, and loss, but having come back from a slow march toward death myself, I also believe facing death and returning from that faceoff brings hope, joy, and new life. I'm living a second chance and I'm thrilled to be sharing these authors and their great stories of survival. I love zombie and apocalyptic literature. I love writing it and reading it. We have chosen from a wide range of great authors and works to fill out the summer reading for the most committed and particular zombie fans. 2017 is a great year to return from the dead!
We are going to have a round robin story written by many of this year's authors for you to enjoy. Check that out here.
You can follow the tour on Facebook and here is the master schedule which we will hyperlink each day with the latest post and videos from the tour. Get interviews, teasers of the featured works, interesting discussions on the genre from all the featured authors, and more.
Most importantly, check out each of the authors and pick up their books and series to see where all the action and story really is.
It is time to begin our tour.
Armand Rosamilia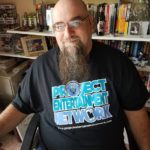 Armand Rosamilia is an icon in horror genre. His signature Dying Days series set the standard for extreme zombie action. We are featuring Dying Days 8. He also has ongoing horror series with the Chelsea Avenue Books and Green River Blend which is on book 3. Rosamilia has expanded into other genre successfully including literary work with Belford stories 2 out and in crime fiction with Dirty Deeds 3 now available. He co-authored a number of interesting works including the Shocker series, United States of Apocalypse, and The Enemy Held Near. Armand is the owner and operator of the wildly successful Project Entertainment Network which includes his podcasts ArmCast Dead Sexy Podcast and the Mando Method he co-hosts with Chuck Buda. There are many other great podcasts on the network as well. Rosamilia is actively involved in supporting the Scares That Care! Charity which brings together the combined efforts of the horror genre community to directly help families in need each year. Check out Armand's work in every genre he writes for a solid story. Pick up Dying Days 8 or begin with book 1.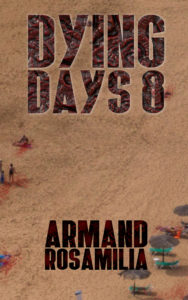 Chuck Buda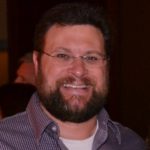 Chuck Buda probably considers himself a newcomer to the world of writing, but he is quickly making his mark. His Zombie Lockup series brings him to the tour and brings his readers into the rough world of a prison under siege by the undead. We are featuring Caged 3 from the Zombie Lockup series on the tour. Buda is prolific and varied in his work. His Debt Collector series is excellent crime fiction. His Son of Earp stories bring together the supernatural and the Wild West in a way that fans of any style story will quickly lose themselves within. He writes extreme stories about vampires that are not really, Cthulhu stories, and more. Check out the work of this rising star in genre writing. Pick up Caged 3 or begin with book 1.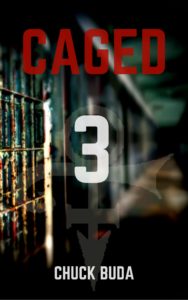 Angela B. Chrysler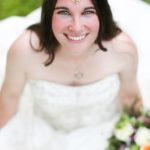 Angela B. Chrysler is new to the tour, but a talented writer who has established herself as a force to be reckoned with on the literary scene. We are featuring Zombies From Space … And Vampires. This is a very different sort of story for a variety of reasons. You can't go wrong with any of her work which is why we jumped at the chance to feature her this time around. Chrysler's story Broken was a finalist for the 2015 Wishing Shelf Awards and a great entry point into her work. She has multiple story paths for readers to follow including a story in Good Things: An Urban Fantasy Anthology, Tales of the Drui, and more. Check out Zombies From Space … And Vampires now for a different voice on zombies.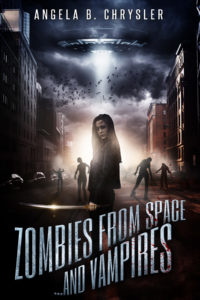 S. K. Gregory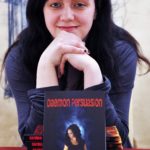 S. K. Gregory joins the tour to feature her second book in the After Zombie series. This featured book is called Before. Gregory takes readers back to the beginning of the apocalypse to see what led to the exciting events of book 1. A third installment is on the way to close off the story, so now is a perfect time to jump into her work. She has a wide range of other creative zombie tales to offer including Grave Danger and Indeadpendence Day. Many horror fans might also enjoy Trickster, the Babysitter, or Daemon Madness. Pick up Before (After Zombie Series book 2) or begin with book 1.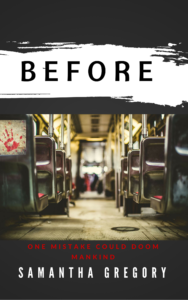 Jack Wallen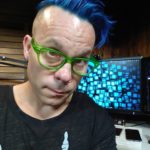 Jack Wallen is best known for his ongoing I Zombie I series. He also other great side series from his universe of zombies including The Last Casket books and Teenage Wasteland. For this tour, we are featuring his latest zombie work, ZR3, Zombie Radio 3 Radio Chaos. The zombie apocalypse needs a voice and Zombie Radio may be the series that provides it for a desperate, apocalyptic landscape. Wallen has a number of other great works available as he stretches the rules and definitions of genre writing. Check out ZR3: Radio Chaos or begin with the first book.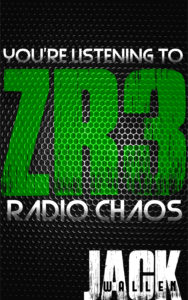 T. J. Weeks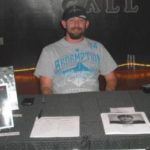 T. J. Weeks has built up quite a loyal following for his Horror Squad series. Summer of Zombie 2017 is proud to feature Horror Squad 3. Weeks has also written other exciting horror books worth checking out including Loving June and Bullet for my Valentine. Through the course of the tour we will also explore his writing collaborations with Kris Weeks and with S. K. Ballinger. You may also want to check out Unfleshed to see some of that work. He is active online interacting with fans. He even has a Horror Squad coloring book available. Pick up Horror Squad 3 or begin with book 1.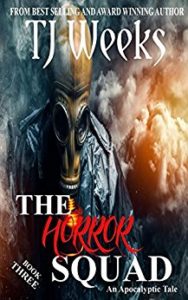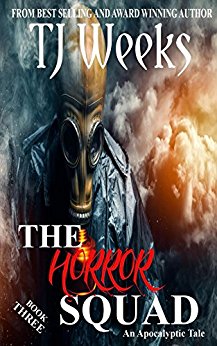 Ricky Fleet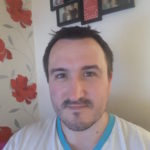 Ricky Fleet began his story of surviving the zombie apocalypse with Hellspawn. His zombie action, interesting characters, bold settings, and his unique take on the rise of zombies hooked readers in. We are now proud to feature his latest work in this series with Hellspawn Requiem. Fleet has only amped up the action and the stakes with each new installment in his series. The latest book is no exception and we are proud to put this book in front of the eyes of every reader and fan following the tour. Check out Requiem now or begin with book 1.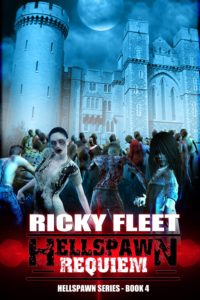 Brent Abell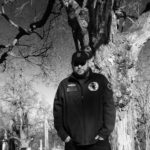 Bent Abell returns to the Summer of Zombie tour with his long-awaited follow-up to his ongoing historical horror zombie series, Sothern Devils. We are featuring Reconstruction of the Dead. The saga of undead soldiers with a cause continues. These are dead men tortured by consciousness of their situation and unfinished missions which deny them the rest of death. This pair of books combines the excitement and detail of alternate history/ hidden history with a unique take on zombies. You will also want to check out Dying Days: Death Sentence when it comes out. Abell continues the story of a character and setting he established within the Dying Days extreme zombie universe of Armand Rosamilia. Read more about that project here. Pick up Reconstruction of the Dead, the latest from the Southern Devils series or begin with the first book.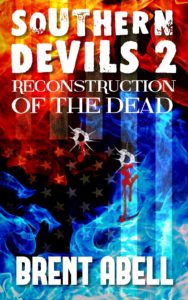 Peter Welmerink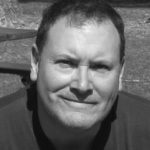 Peter Welmerink is a well-known storyteller to hardcore zombie fans and to readers of genre writing. We are featuring his latest Bull from his Joe Cross Urban Salvage Engineer series. His Transport series is a solid read. His new tales around Joe Cross from the Transport world of zombies is a great read for fans too. His cowritten work with Stephen Shrewsbury Bedlam Unleashed is a wild adventure. You can't go wrong with any of the books from Welmerink's diverse catalog of work. Check out Bull or begin with the first Joe Cross tale.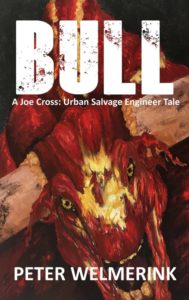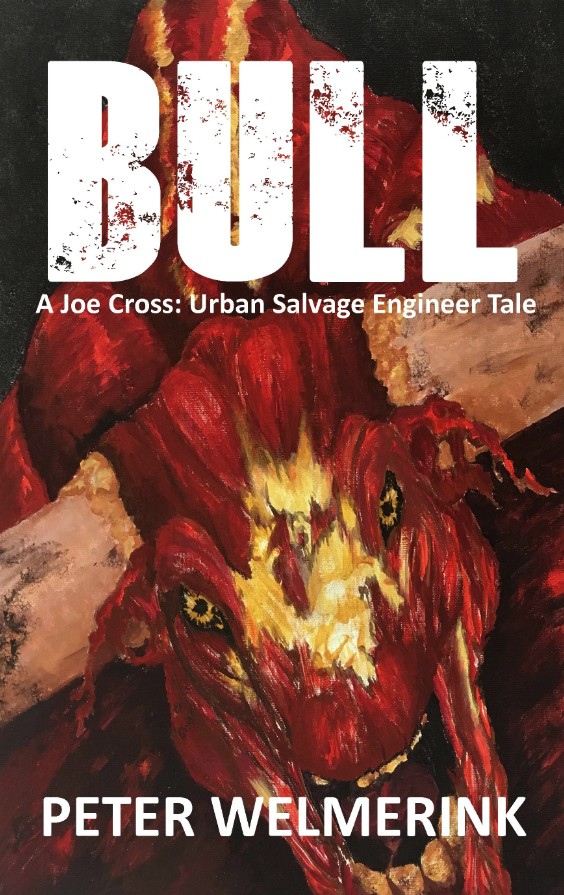 Derek Ailes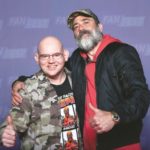 Derek Ailes rejoins the tour with another wild ride for readers to enjoy. His The Undead Pool: Dawn of Injustice is featured on this year's tour and is the second in The Undead Pool series with a third installment coming soon. Derek Ailes is a master of the horror parody and has created a great volume of horror and zombie fiction on his own and cowritten with his brother. His featured series is a spoof on the issues he has with popular comic book universes and flaws he sees in the execution of these universes on the screen. Undead Pool gives readers an undead superhero seeking to protect us all from supervillains, especially those commanding zombie armies. Pick The Undead Pool: Dawn of Injustice or start with book 1.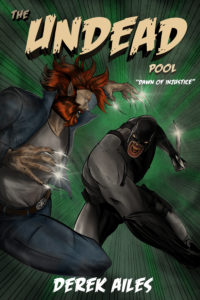 Eric A Shelman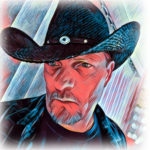 Eric A Shelman is best known for his Dead Hunger series which recently came to a close after a spectacular run. His Scabs books provide an exciting adventure for fans too. Among a wide range of other great stories to choose from, we are featuring his latest Emma's Rose Book 1: The Cave. This story takes us to great new location and a new zombie story which shows us the origin of Shelman's zombie outbreak. Check out Emma's Rose Book 1: The Cave now to begin a new journey with a great zombie storyteller.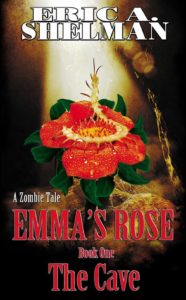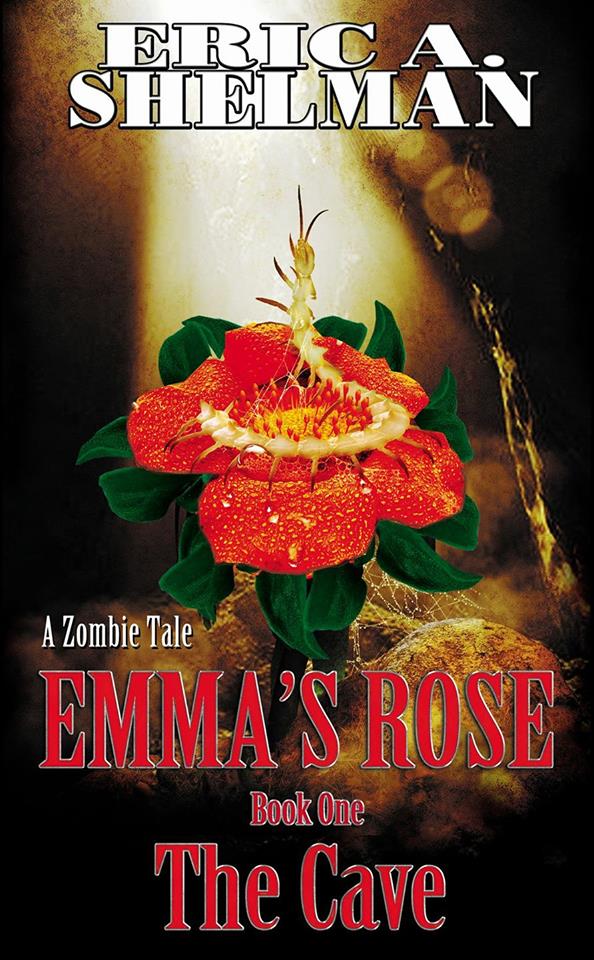 Rebecca Besser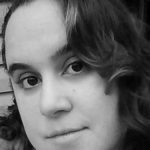 Rebecca Besser is a talented author of horror and genre fiction. She has a long and diverse pedigree of zombie fiction in her catalog as well. Her new Zpoc Exception Series has drawn some well-deserved attention. For this tour, we are featuring her latest Re-civilize book 2 Elaine. She has a wide range of short fiction available in collections including Zombies Inside and other great works of horror such as Nurse Blood. Check out Elaine or begin with book 1 of her series.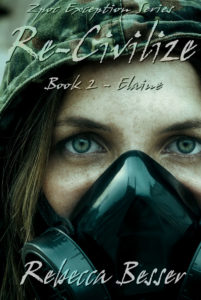 Alathia Paris Morgan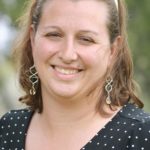 Alathia Paris Morgan is an interesting and enthusiastic author in the zombie genre. She began her storytelling with zombies in Infected Waters: A Titanic Disaster. While many readers still know and love her work with mysteries, it would appear she has been fully infected by zombies. For this tour, we are excited to feature her and her bold new look at zombies with MAZ Moms Against Zombies. This story digs deep and builds an emotional and engaging journey through the lives of characters and a zombie infested landscape. This work demanded our attention at the Summer of Zombie tour, so we highly recommend you check out MAZ Moms Against Zombies and also consider Infected Waters to see the range of this writer with your favorite undead monsters on land and on sea.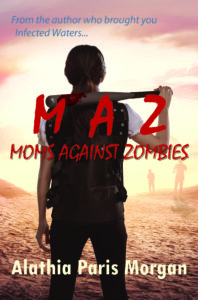 Mark Ailes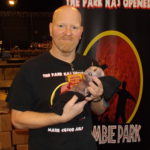 Mark Ailes is a driven writer of zombies and horror. His remarkable series taking readers through Zombie Park into Zombie World. For this tour, he brings us his featured work The Last Stand. This zombie story takes readers in an entirely different realm and direction for a zombie apocalypse story. There is a lot to learn on this tour about this author and this book. Buckle up and get ready for otherworldly action.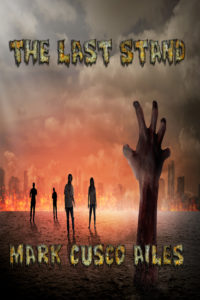 Thank you for taking the time to get to know our authors. There is much more to see throughout the month of June. Stay with us for a zombie filled June that races and shambles in equal measure. Pick your favorite type of zombie and authors and get started.
If you devour all the writers and books above and still find yourself hungry, as every good zombie should, I have a few to offer myself.

If you like what you see and you're a zombie author yourself and decide you want to try your hand as a featured author in future tours, the application for the next tour is up now. Read everything carefully to be sure you understand the requirements and expectations, but I'd love to read and consider your take on a zombie story for future tours.