Teaser: Catfurnado, Zombies and One Killer Doll by Derek Ailes
From the short story "Zombie Con"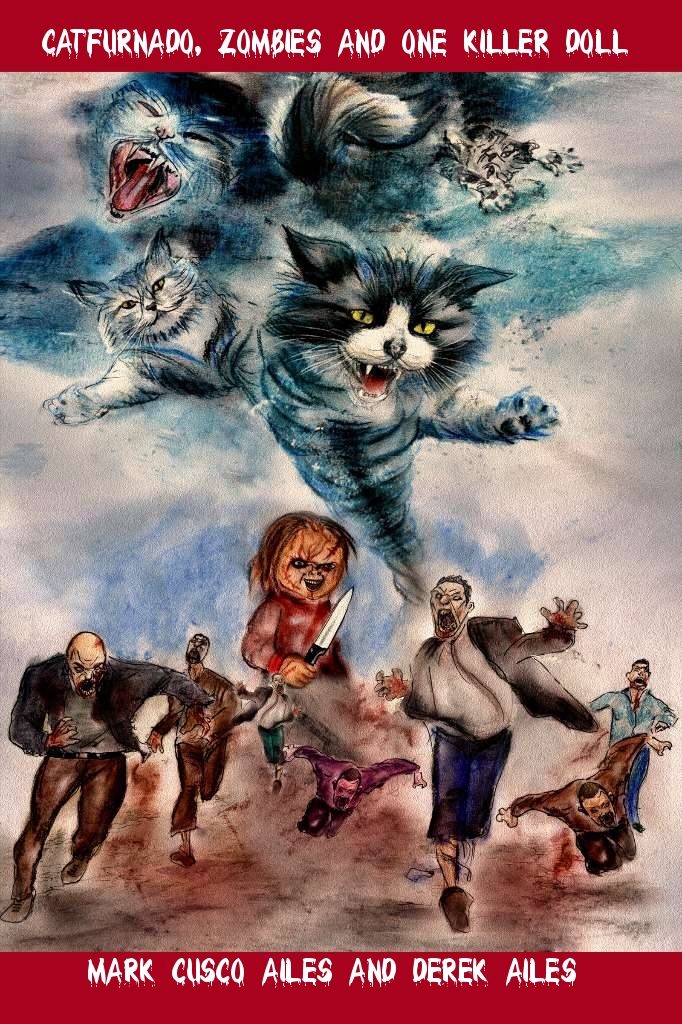 Russo wiped his head with his red handkerchief as he finished stacking the boxes of Lauren's merchandise on the dolly.  He was sweating even though it was extremely cold out in the wintery Chicago day.  He wished he would have remembered to grab his coat before leaving their booth. The snow had been falling for the past couple of hours, which would make pushing the heavy boxes harder with the dolly.  He slowly pushed the boxes down the sidewalk toward the entrance to the convention center.  Once he was inside, pushing the dolly was a lot easier.  He headed for the cafeteria to get Keegan's hotdogs and a pizza for himself.  He entered the cafeteria.  To his surprise, nobody was in there not even at the counter.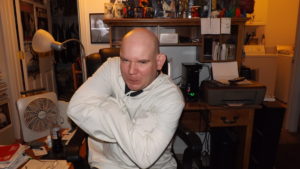 "Hello, anybody here?"  Russo asked.
He heard pans being knocked to the ground.
"Hello!"
A lady slowly sauntered to the front.
"Wow, that's some realistic zombie makeup," Russo said as the lady slowly approached.  "The way you're walking like a zombie is uncanny."
The lady was slouching forward almost like she was desperately trying to keep herself balanced.  Blood was trickling down the side of her face.
"Lady, I need some hotdogs and a pizza."
The lady walked up to him and stared at him for a few seconds.
"Lady, you need to do something about your breath.  It's harsh."
The lady turned her head to the right and in one quick motion bit into his arm. Another zombie jumped onto his back and bit into his neck.  He struggled with the two zombies, but they continued to rip apart his flesh until he was dead.
Keegan walked out of the convention room and headed for the cafeteria area.  If he was lucky, Russo would be there stuffing his face with whatever food he could find.  Russo loved to eat and when going to buffets two or three plates filled with food was just a warm up.  He could see the stacks of boxes with their dolly outside the cafeteria.  He couldn't believe that Russo had left them there unattended.  Anybody could have taken off with them.  He thought it was odd that the area was empty.  Normally at a convention, you couldn't get near the food areas without tripping over people.  He did see a long line by the photo area.  Maybe everybody was over there waiting to get a picture taken with Lauren instead of stuffing their face with hotdogs and hamburgers.
He walked into the cafeteria and quickly walked backward out of it.  Inside there were people lying all over the floor with their guts hanging out with what looked like zombies eating away at their intestines.   Was somebody staging a scene from a zombie movie?  It looked real.  He turned around and crashed into Russo's chest.
"There you are buddy.  I was wondering where you were," Keegan said.
Russo pushed Keegan to the ground.  Russo stumbled forward and landed on top of him.  Keegan tried to push him off, but Russo, who was now a zombie, started to tear away at his flesh.  Keegan tried to scream, but his throat was being ripped apart by his hungry friend.
###
You can download the kindle version now if you dare!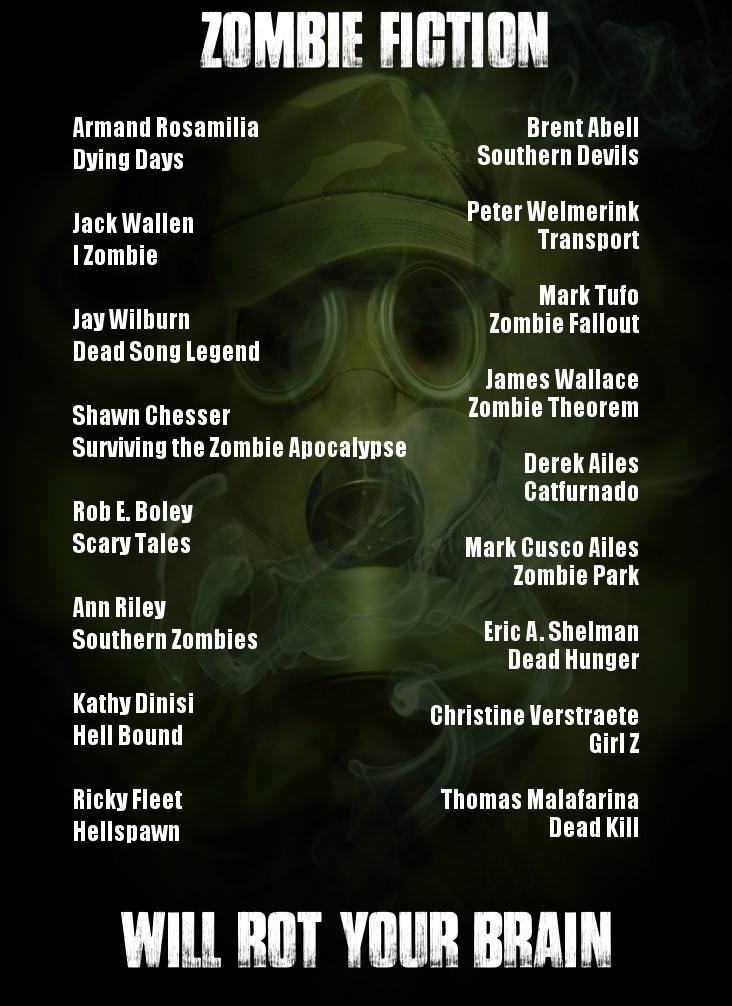 Check out Book 2 of the Dead Song Legend by Jay Wilburn.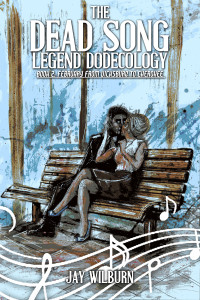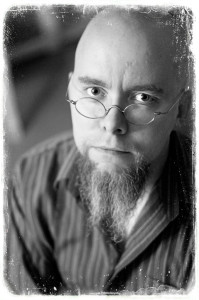 Jay Wilburn lives with his wife and two sons in Conway, South Carolina near the Atlantic coast of the southern United States. He has a Masters Degree in education and he taught public school for sixteen years before becoming a full time writer. He is the author of many short stories including work in Best Horror of the Year volume 5, Zombies More Recent Dead, Shadows Over Mainstreet, and Truth or Dare. He is the author of the Dead Song Legend Dodecology and the music of the five song soundtrack recorded as if by the characters within the world of the novel The Sound May Suffer. He also wrote the novels Loose Ends and Time Eaters. He is one of the four authors behind the Hellmouth trilogy. He cowrote The Enemy Held Near with Armand Rosamilia. Jay Wilburn is a regular columnist with Dark Moon Digest. Follow his many dark thoughts on Twitter, Instagram, and Periscope as @AmongTheZombies, his Facebook author page, and at JayWilburn.com
Or begin the series with Book 1.