Check out the Hellbound series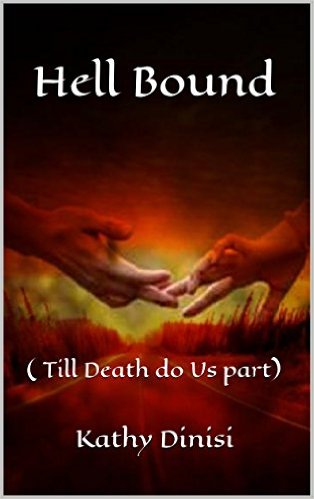 An Excerpt from Hellbound (Till Death Do Us Part) by Kathy Dinisi
Gripping the chain link fence in between my finger, my knuckles turning white.
The chaos in front of me should frighten me but I feel numb, I feel lost, I feel dead. Tears fall from my eyes down my cheeks surely leaving tear stain marks. The smell of blood and smoke fills my nostrils; the base is nothing more than shambles. Every building is burnt down to a crisp. Body parts lay everywhere, the cement that should have been grey is now blood stained red. Ashes blow away far into the sky. A survivor runs by me crying. He holds his arm. Blood runs between his fingers.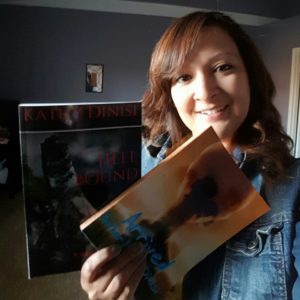 He favors his right leg as he limps away hurt. He's been bitten. There's nothing we can do for him now. A zombie runs by, a little girl no more than twelve screams as she runs by me. The survivor turns to me, his eyes pleading with me to help him, to do something. I can only do one thing, and that's put him out of his misery. He's been bitten, there's no saving him now. I aim my gun through the chain link fence and fire. A bullet hits the girl straight in between her eyes. I aim again this time at the wounded man.
His eyes get big as it dawns on him what I'm about to do. I mouth "I'm sorry" as I pull the trigger without another thought. He falls to the cement with a thump.
Zombies run around aimlessly looking for their next meal. Their loud piercing screams telling us they found something they like. The soldiers that are left behind fire what's left of their ammunition, others retreat hoping to find safety. Mathew puts his arm around my shoulder pulling me away from the fence, "baby we got to go."
Shaking my head back and forth, "No….No….. this can't be happening." Mathew forcefully pry's my fingers away from the fence, he pulls me into an embrace. I cry into his dirt stained tan T-shirt. Gripping his shirt, I bunch it in between my hands. "What happened? Where did they go?" I question, even though he doesn't have any more information than I do.
"Baby, I don't know." He pulls me towards the truck. Holding me tight.
"What do we do now?" Emily asks playing with a chunk of her hair twirling it around and around her index finger, she sounds irritated. Not at all worried about our situation. The more time I spend with this woman the more I want to feed her to the zombies. I know that's wrong but I've never met a more selfish annoying, bitchy woman in my life.
We drive away from this Hell, then we decide what to do," Johnny says shoving Julia and Maggie back into their vehicle. Jake sits patiently inside Johnny's vehicle. He looks up long enough just to see what we are bickering about then he looks back down at his feet. He has been quiet and distant since Kat died. Part of me feels like I should confront him but the other part of me still blames him for her death. I still don't know where Jake and Emily were when Devlin turned and started to attack everyone. I don't know if I really want to know either.
Mathew throws the keys at Mike and hops in the back sitting next to me. Not once letting me go. There is no sign of survivors here, no signs of any sort of safe zone. I should be screaming right now, yelling up towards the sky asking God why this happened, where are my children and my parents? Are they safe? Alive? At least the high school had papers stating who died and who was still alive. But this time there is no papers, no safe zone. No sign of the living anywhere. I'm numb, my heart doesn't hurt, I don't feel a thing other than the numbness.
Chelsea pats me on the back," Sam, it'll be okay. They are still alive. They are fighters. You know it and we know it."
I turn my head towards her and give her a weak smile. I know she is only trying to help but right now I need time to process everything, time to think and plan our next move. I need to get my shit together and be strong. I've never been without my boys for this long, ever and when I am away from them for a couple of days I can just give them a call and hear their little voices on the other end of the phone. But our phones stopped working several days ago.  I grab Mathews hand and hold it tightly in mine. I need his comfort or I just might fall apart right here, right now.
###
Check out the rest of the book now.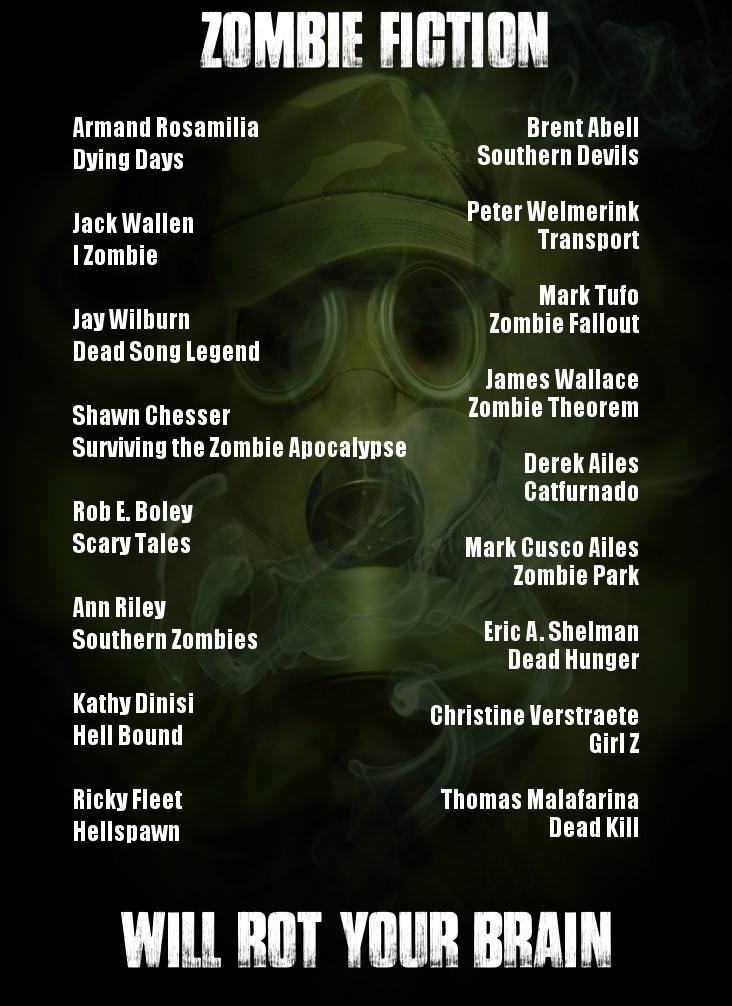 Check out Book 2 of the Dead Song Legend by Jay Wilburn.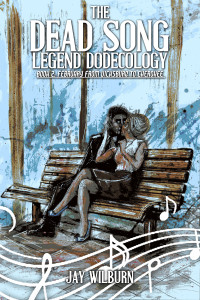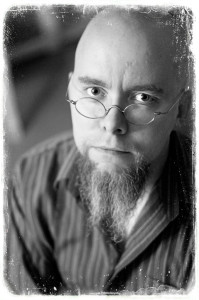 Jay Wilburn lives with his wife and two sons in Conway, South Carolina near the Atlantic coast of the southern United States. He has a Masters Degree in education and he taught public school for sixteen years before becoming a full time writer. He is the author of many short stories including work in Best Horror of the Year volume 5, Zombies More Recent Dead, Shadows Over Mainstreet, and Truth or Dare. He is the author of the Dead Song Legend Dodecology and the music of the five song soundtrack recorded as if by the characters within the world of the novel The Sound May Suffer. He also wrote the novels Loose Ends and Time Eaters. He is one of the four authors behind the Hellmouth trilogy. He cowrote The Enemy Held Near with Armand Rosamilia. Jay Wilburn is a regular columnist with Dark Moon Digest. Follow his many dark thoughts on Twitter, Instagram, and Periscope as @AmongTheZombies, his Facebook author page, and at JayWilburn.com
Or begin the series with Book 1.