Excerpt from Last Casket: Kiss and Hell by Jack Wallen
Check out I Zombie I that started it all.
And the first Last Casket spinoff book.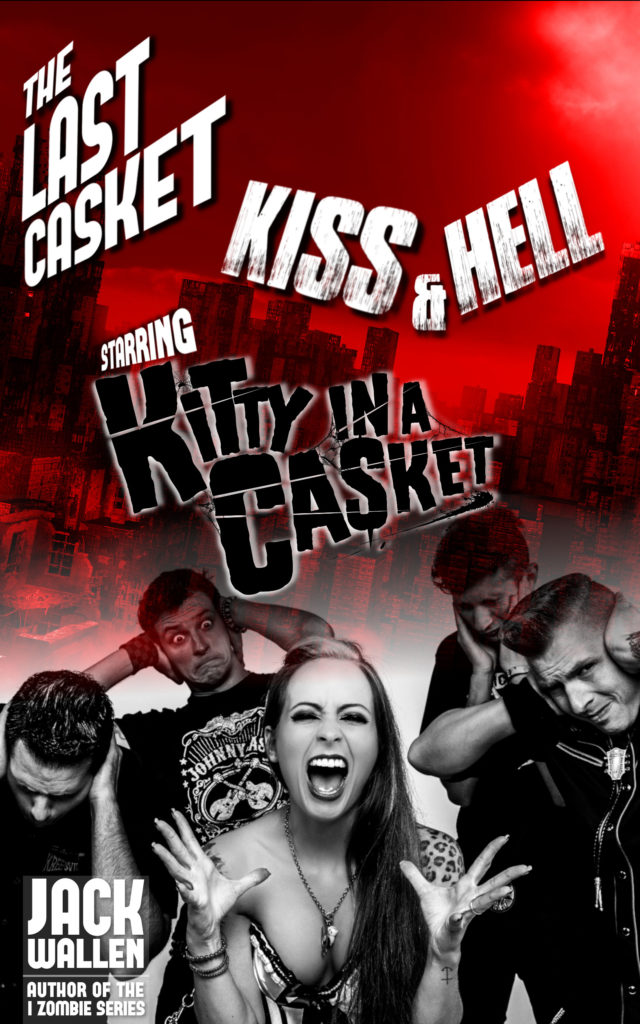 prologue | kiss kiss you're dead
Kitty stared across the table, her cards held close. She whispered to Billy, hoping to trip his concentration, "It started out like a story 'bout Wonderland. Any given moment, hell could rise from the darkness and threaten to take you down."
Billy glared and said, "We are the cats and demons protecting and rocking The Last Casket."
Kitty replied, her voice still a whisper. "We were bad-ass and cool enough to survive the nightmare."
Billy continued, "Everyone loves Kitty In A Casket."
"If not, they'd be shown the fucking door," Kitty responded.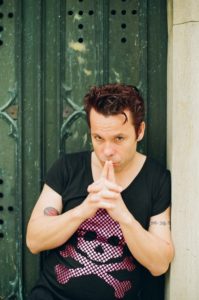 "I fold," Billy said, his voice pure disappointment. He tossed his cards to the table. The members of Kitty in a Casket were long overdue for a break from performing at Toque's bar and apocalyptic refuge, The Last Casket. It wasn't always easy being the band to beat in the middle of a nightmare landscape.
Kitty squealed with delight. "Oh, hell yeah, Baby the Bat. You see this pile of candy bars? It's all Kitty's now. Meow. Come to mama, sweet treats." She leaned over and planted a kiss on Billy's forehead as the door to the bar crashed open.
Mike Machine stumbled in, his hands covering his mouth and blood spewing from between his fingers. He briefly removed his hands and cried out in agony.
"Holy shit, Mike!" Kitty bounded to his side. "What the hell happened?"
Mike removed his hands a second time. His lips were ruined, the meat clinging for dear life by a thread of flesh. When he spoke, his words were mangled, but intelligible.
"I kissed her. I thought she was just in costume for the show."
"Who, Mike?" Tom demanded.
Mike cried out again. Another fountain of blood slipped the seal of his fingers. He stumbled with a moan. Kitty went to aid the drummer before Billy grabbed her arm and pulled her back.
"Don't," Billy whispered into Kitty's ear.
Kitty jerked her arm away. "Can't you see he's…"
"A zombie!" Mike shouted. "I kissed a zombie! I thought we were playing a game of Kiss and…hell!" A gush of blood splashed from Mike's mouth.
"Oh, fuck!" Todd Flash jumped onto the stage.
Kitty held up her hand and approached Mike. "It's gonna be okay, Mike."
"The fuck it is." Mike's voice trembled. "The bitch bit through my lips. That means one goddamn thing, Kitty…one goddamn thing!"
Kitty drew in closer, her steps and stance cautious. "What's that, Mike?"
"I'm infected, that's what!" Mike cried out in fear. "Son of a bitch."
Billy stepped in and spoke with authority. "Dude, you gotta go. We can't have you hanging out here, waiting for you to start rockin' the zombie stomp."
Mike hung his head in defeat and nodded. "I know, Billy. I know." Mike took a step toward Billy before falling to his knees, screaming for mercy.
Tom scrambled for his stand-up bass and released the bat he'd mounted to the back side…just in case. The Louisville Slugger hummed a dangerous tune as he swung it before him. "Get the fuck out, Mike, or I'll bash your pre-zombie skull in."
"Christ, Tom," Kitty spat. "Too soon."
The band glared at Tom. He raised his hands and asked, "What?"
Mike cried out again; this time a guttural moan rose from the depth of his bowels. He grabbed his stomach and folded in half. "It hurts."
Billy snatched the weapon from Tom and approached Mike, bat first. He knelt beside his friend and whispered in his ear. "Mike, you understand what's happening?"
Mike hesitantly nodded.
Billy continued. "You know you've gotta go, right?"
Nothing.
"Don't do this, Mike. You're only making it harder on us all."
Slowly, Mike acknowledged his understanding. He stood on shaking legs, cried out in pain, and approached the stage. Kitty, Tom, and Todd scrambled out of his way. He reached his drums and grabbed his sticks with trembling hands. When he turned back to face the band, the blood on his face was streaked with tears.
Without another word, Mike stumbled out of The Last Casket, Kitty's sobs his only soundtrack.
###
Buy Last Casket: Kiss and Hell by Jack Wallen
Check out I Zombie I series first 3 books in a bundle!
Followed by the next three books!
And the first Last Casket spinoff book.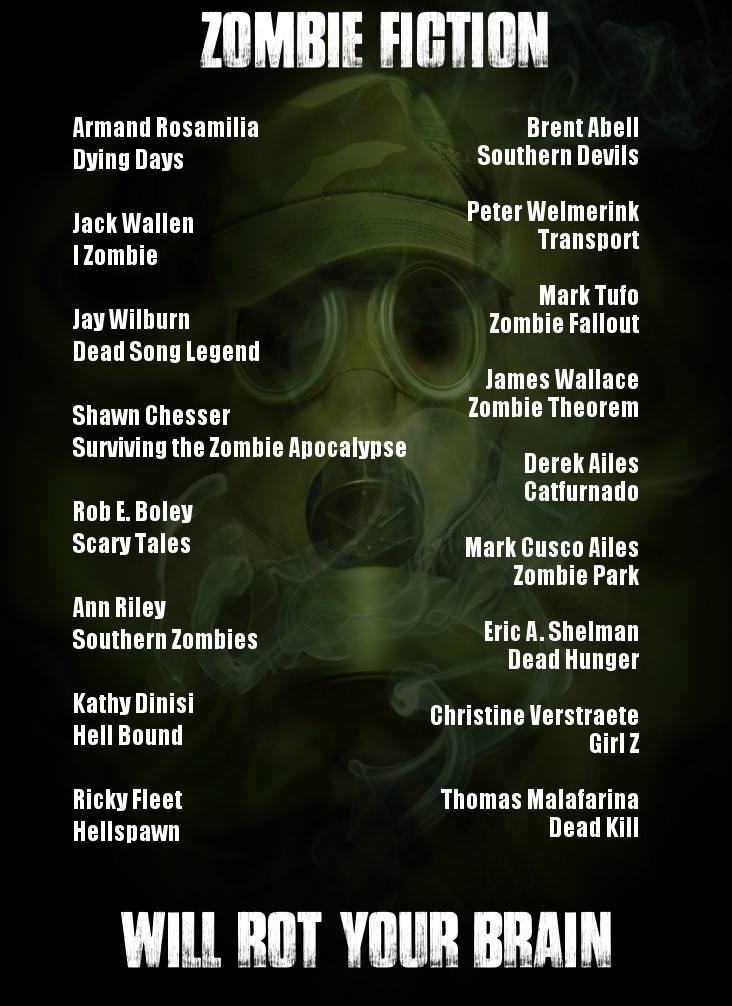 Check out Book 2 of the Dead Song Legend by Jay Wilburn.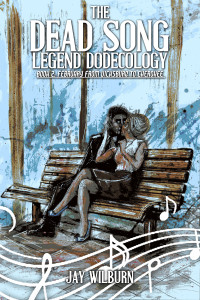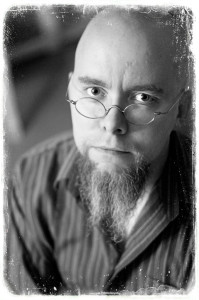 Jay Wilburn lives with his wife and two sons in Conway, South Carolina near the Atlantic coast of the southern United States. He has a Masters Degree in education and he taught public school for sixteen years before becoming a full time writer. He is the author of many short stories including work in Best Horror of the Year volume 5, Zombies More Recent Dead, Shadows Over Mainstreet, and Truth or Dare. He is the author of the Dead Song Legend Dodecology and the music of the five song soundtrack recorded as if by the characters within the world of the novel The Sound May Suffer. He also wrote the novels Loose Ends and Time Eaters. He is one of the four authors behind the Hellmouth trilogy. He cowrote The Enemy Held Near with Armand Rosamilia. Jay Wilburn is a regular columnist with Dark Moon Digest. Follow his many dark thoughts on Twitter, Instagram, and Periscope as @AmongTheZombies, his Facebook author page, and at JayWilburn.com
Or begin the series with Book 1.