"Before, book 2 in S. K. Gregory's exciting series takes us back to the moments before the zombies and the beginning of her apocalypse. Book 3 will pick up with the story and characters from book 1 and I can't wait." — Jay Wilburn #CaptainThreeKidneys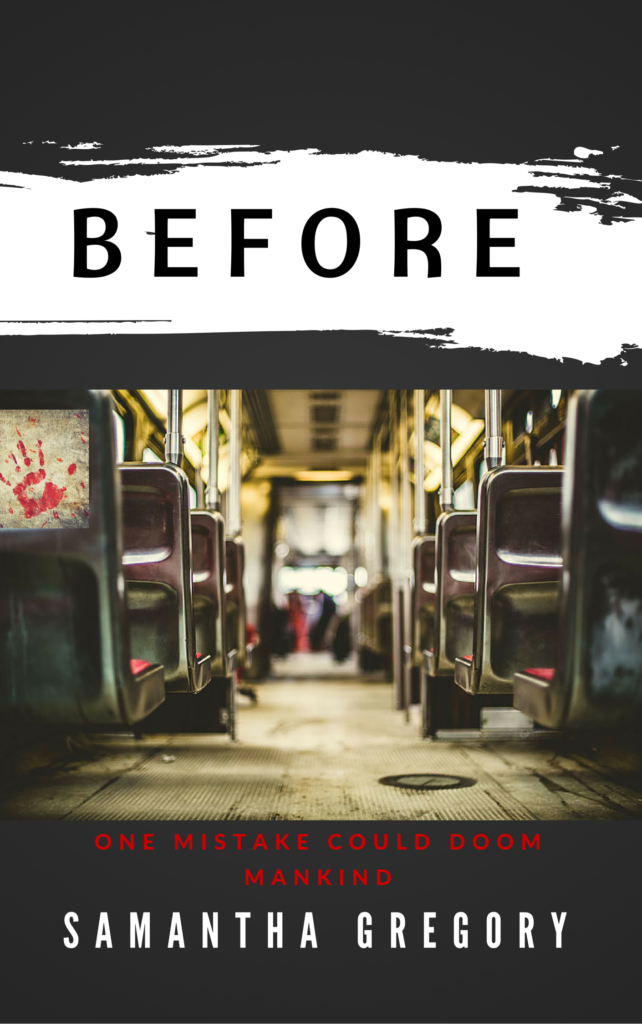 Excerpt from Before by S. K. Gregory
Prologue
Tom
Just keep moving, don't make eye contact with anyone.
I jogged down the steps to the subway, avoiding looking at the sea of faces that were heading up. The bag I carried bounced off my hip and I thought of the contents inside and what would happen if they broke. I couldn't slow down though, so I placed my hand on the bag, holding it firmly against my body.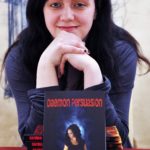 Several people bumped into me, none of them bothering to apologize. If they knew what I was carrying they would definitely keep their distance.
The train hadn't arrived yet; a small crowd filled the platform. I moved as close to the edge as I dared; eager to get out of here.
I was breathing heavily, sweat dripped off me. My shirt was soaked through. A blonde girl, about my age, gave me a disgusted look and inched away from me. I didn't blame her.
What have I done?
I had just ruined my entire life. Working at Gene Pharm was my dream. I'd done my time as an intern, earned my promotion and here I was one week in and I had stolen research. I was in the lab, going through old projects and cataloging them.  A message had appeared on my computer screen, an instant message with a file name. There was no sender, so I just assumed that it was an internal memo for me on which file I should work on next. The file was buried deep and once I read it, I could understand why.
Maybe I could still fix this. If I took the bag back, explained the situation…
No. If I took it back, they would kill me. And if this stuff ever got used…that didn't bear thinking about. I wasn't naïve, I know that a lot of pharmaceutical and research companies work on some deadly stuff, but this was beyond anything I'd ever seen. It had the potential to wipe out most of the world if it got loose.
I heard the distant rumble of the train. I just needed to put some distance between me and Gene Pharm. Then I could decide what to do next. My parents owned a cabin up north, before they died. It was in my mother's maiden name. I could go up there and lay low for a while. There was no way they would think to look there.
As the train pulled up, I saw them. Two suits, about twenty feet away, searching the crowd. I knew they were from Gene Pharm.
Keeping my head down, I boarded the train. It was only a matter of time before they caught me. I quickly took a seat and opened my laptop. Inserting the flash drive, I opened up my email. There weren't many people who would understand what I was sending them, but one person sprang to mind. Jack Wylie. We were in college together, chemistry specifically. He would know what the formula was and what it could do.
I typed Jack into the mail recipient box and his email address came up. I glanced around for any sign of the two goons in suits. They were two cars back, searching every passenger.
"Damn," I muttered. I attached the file, typing a quick message to Jack.
I need you to take a look at this. Gene Pharm was working on it and I think they are going to test it on humans. If you don't hear from me again – make sure the media gets this.
I prayed Jack wouldn't think it was a hoax. Ripping the flash drive from the laptop, I slipped it down the side of the seat. It was better not to get caught with the evidence on me.
They were only one car away now. I couldn't let them get the virus or the antivirus.  The car I was in only held five other people. An old couple, a woman carrying groceries, a middle aged man and a teenage boy.
He was about eighteen, with dark hair, wearing a black hoodie and baggy jeans. He stood by the doors, ear buds in place. I could make out the faint sounds of Paint it Black playing.
He was going to get off the train. I unzipped the bag to reveal the two injector pens inside. I wasn't about to risk exposing the virus, but someone else should have the antivirus. Someone with no ties to Gene Pharm.
Gene Pharm could destroy it or at least keep it for themselves. I pulled out the antivirus, set the bag on the seat and stood up. The train was slowing down. This could be my only chance to make sure the antivirus survived.
When the train lurched, I pretended to stumble into the boy, while injecting the contents into his hip. He ripped the buds from his ears and glared at me.
"Watch it man," he snapped.
Realizing what I had done, I looked into his green eyes, "I'm sorry."
He was thrown by the sincerity of the statement.
"It's cool," he shrugged. The train stopped and he got off. I watched him go as the doors closed. He headed up, out of the subway and I lost sight of him. Taking a step forward, I thought I could follow, but a hand clamped down on my shoulder. I didn't need to look to know they had reached me.
The train moved off again. One of them led me back to my seat and sat beside me. The other stood close by. They couldn't make a scene here. That was the one thing they knew how to do well – cover their asses.
"I believe you have something that doesn't belong to you," the one beside me said. His dark hair was shaved close to his head and his nose looked like it had been broken a few dozen times. His buddy was shorter, but equally intimidating.
"Please, if it gets out, millions could die." They had to understand why I was doing this.
The one beside me glanced at his partner looking amused, "I don't give a damn about the details. We're just here to return what was taken."
I looked around the car. No one was going to help me. My hand tightened around the bag.
"We're getting off at the next stop. Mr. Breton wants to see you."
I swallowed hard. No one ever came face to face with Breton. He was an enigma, always shut away in his office on the fourteenth floor. Of course if I was responsible for the production of a deadly virus, I'd want to keep my face hidden too. He had the power and the influence to make me disappear.
We stood up, ready to leave. I still held the bag.
I threw an elbow at the goon next to me. I caught him in the nose and he stumbled back. I took off running towards the back of the train.
Someone pulled the emergency brake as I reached the final car. It was empty. I fell to my knees, the bag shooting across the floor. It was still unzipped and the virus rolled out.
I scrambled after it, but they had caught up to me.
With a final glance back, I crashed through the car door and down onto the tracks. I started running, certain I would never stop.
###
Buy the book. Pick up the first one. Check S. K. Gregory's website. And find her on Twitter.