"Jack Wallen has created an expansive zombie universe with many great spin-off series along the way. The character of the DJ was an immediate fan favorite. Zombie Radio was born to tell this tale and is still going strong." — Jay Wilburn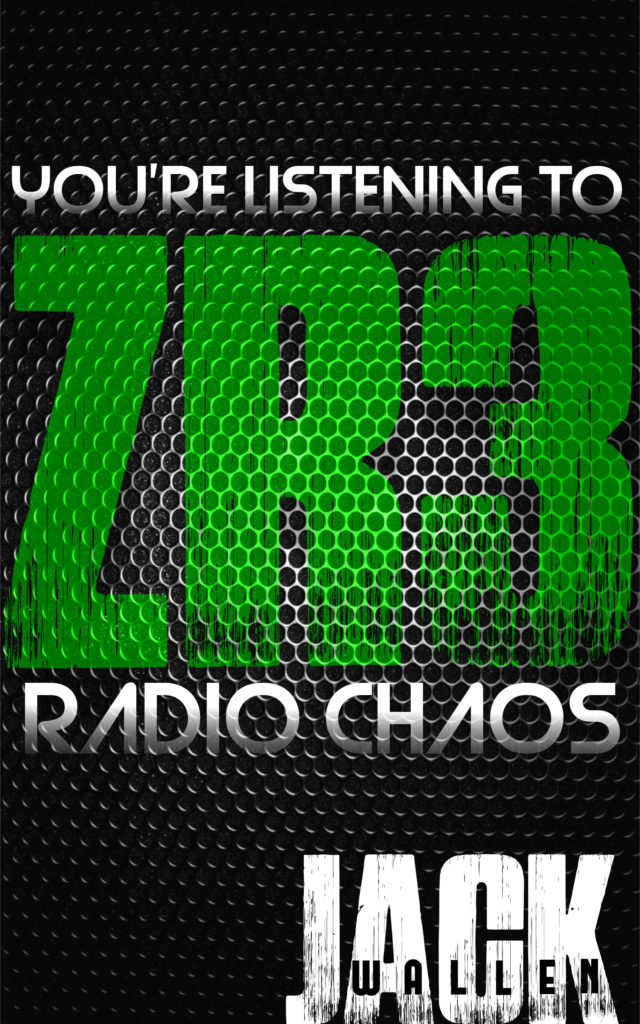 Excerpt from ZR3 – Zombie Radio Three: Radio Chaos by Jack Wallen
one | mess with the best
"You're listening to…"
Breathe.
"You're listening…"
Goddamn it, breathe. You can do this, I thought as a feeling of desperate sickness rose in my gut. Just open your mouth and let the words spill forth.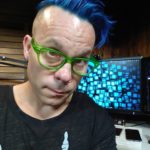 I fought the dread-thoughts back, deep into the darkened recesses of my mind—that gray space the undead would find most delectable. I'd voiced the verbiage so many times…what tragic hiccup would give me pause now?
Radio silence.
One master-stroke pain that had taken down much greater men and women. The only way I could top this moment would be to spin up a Nickleback tune and follow it with Kanye West covering AC/DC. A quick, deep gulp of air and the magic words poured from my mouth. Daylight was still breaking through the clouds, so the solar panels had the studio at full power. Once the moon hit the sky, I'd be switching to a minimal draw so to keep the broadcast going. Surviving the apocalypse was all about strategy.
And the familiar.
Speaking of which…
"You're listening to WZMB, Zombie Radio. Your…personal soundtrack, to the end of the world."
Here it comes. The words buzzed within my skull. I knew what I was about to say might well make me vomit on air…bile and chunks would splatter my mic with such force the world would know exactly what I'd eaten for breakfast.
Cap'N Crunch with powdered milk.
I loathed powdered milk. It always reminded me of growing up poor. Powdered milk and government cheese. That, of course, reminded me of the US Government…which brings us right back to the grand apoco-fucking-lypse.
Which, in turn, reminded me of…
"That was Celine Dion and her massive hit My Heart Will Go On. I'm fairly certain you never thought you'd have heard that song ever again. Unfortunately, a bet was lost—a bet which I will not sully your innocent ears with—and I was forced to play my all time least favorite song."
The band stood in the recording booth, middle fingers held high, ready to dismantle what little order the world had managed to achieve with their special flavor of metal. This was the part deux of the bet. Me and the band had placed a small wager with Trinity…
My girlfriend.
Damn that felt good to say.
Anyway, said bet was simple: If she could name off every Iron Maiden song, in chronological order, we would have to play our least favorite songs. I happened to get off easily. The band…not so much.
"Ladies and gentle-pants," I said into the mic with a most wicked grin. "I have such a treat for you. This is something you shall only hear once in your lifetime. Years will pass and your mind will never allow you to forget where you were when it happened. Not just it…this is a momentous occasion, a shenanigan so epic, it might well fold space and time such that The Force will pull a Cylon-commandeered Tardis from a Nexus."
A pause was in order.
"That, my friends, was an example of the completion backward principle. If you can possibly transport yourself back to the eighties…"
Dan stared at me through the sound-proof glass, his eyes bulging as if the studio had lost all atmosphere and their flesh balloons were about to go "pop".
I returned my attention to the mic. "What you are about to hear, my loverlies, may well melt your souls and make dust your paper—forgive me Shakespeare. Everyone across the globe, won't you please give it up for forty ounce fist, that's four zero oh zee f-i-s-t, and their rendition of Dear Future Husband, by Meghan Trainor."
I stood from my chair and flipped off the band as they kicked pop music in the groin.
"Never thought I'd say this," Trinity's dead-sexy voice whispered in my ear, "but they're actually making that piece of garbage sound good."
I turned and caught her lower lip between my teeth. One quick nibble and I replied, "Even so, it was cruel and unusual punishment."
Trinity returned the tease by slowly licking my lips. "Mess with the best…"
"Die like the rest." I finished the infamous line from Hackers. Trinity knew my obsessions.
"Are you recording this?" Trinity asked as she pulsed her hips and head to the pop core beat.
"You are too damn sexy for this time and place. Are you certain you don't hail from another sector of the galaxy?"
She slinked her way up to me, skinny jeans riding dangerously near her yummy zone. "My love, I am from every universe, every time, every dimension."
She said love. To be specific, she called me love. The second the word wound its way into my inner ear, I could feel the sweat collect at the base of my neck and heat rise in my cheeks.
"Shame shame, I know your name," Trinity sang in a breathy, Monroe-esque voice. "Do those four letters embarrass you?"
I shook my head slowly.
"Shock you?"
Another shake.
"Frighten you?"
Shake.
"Excite you?"
I couldn't stop the smile from creeping over my lips. I hadn't wanted to do this, to fall in love. The apocalypse made no provision for emotional attachment. One minute you knew someone and the next they were meat for the beasts. Falling in love was a recipe for an emotional disaster…for an end of days soap opera where the booty calls took precedence over the surrounding horror. But here I was…knee deep in the big funky.
###


Check out ZR3: Radio Chaos or begin with the first Zombie Radio book now.