by Jay Wilburn
It's tough to know where to begin. I guess I should say everything is going to be fine. Things aren't great by most metrics at the moment, but we will be okay. We will be okay not because we are okay now, but because life works out one way or another even when it doesn't.
Hurricane Matthew turned our lives upside down for a moment. Here is a video of our house a few days after.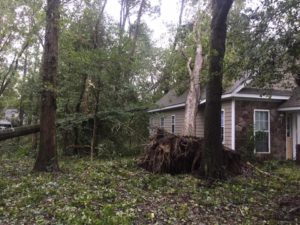 We were inside our house during the storm and outside the evacuation zone. Hurricane Matthew had dropped to a category 1 and had swung out into the ocean as it passed Myrtle Beach. On the front end of the storm, we got several inches of rain within an hour. The ground was saturated. Then, as the storm passed we got strong winds with big gusts off the back end of the storm. That one-two punch was too much for the big trees and they came down.
My wife spotted this big tree coming loose. We got the kids to the other side of the house and then it hit. The sound kept coming and we did not realize it was two trees falling on the house at once.
We had to run through the storm with the kids next door.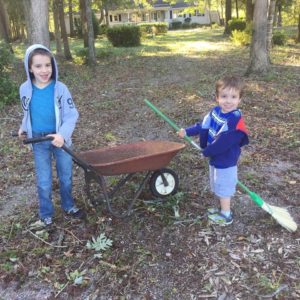 We found sticks in the ground embedded a foot deep as we cleaned up the next day. Things could have gone very badly in our desperate run. Things could have gone badly if the tree had not settled those tons of weight in a way that didn't bring our whole house down on top of us.
The tree is slowly settling into the house and the tree removal service is trying to formulate a plan to get the tree off the house before it collapses without bringing the house down in the process of trying to save it. The wall is bowing out and it is only a matter of time. We are telling them to take down whatever trees they have to to get equipment in (not the cheapest solution), but it is still not that simple, so the tree continues to sink into the house. It is not safe to run through the house emptying out everything we care about. At any moment, all that stuff could be crushed.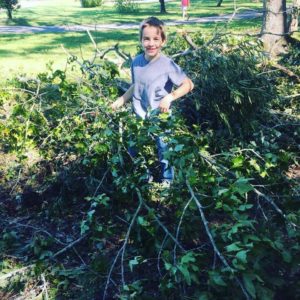 I brought the boys with me to stay with family outside the recovery zone. I also needed to catch up on work. This is not a time I can let money go and deadlines pass. People are understanding for a time, but eventually they move the work and the money to someone else.
they were very good and very brave. They helped to clean up debris all day. Part of the reason I wanted to get them away was so that they had a chance to not be brave for a little while.
My wife had to stay with her father and help with her mother who is bedridden and requires medical equipment. Neighbors have been very good to us syphoning gas from their vehicles to help run the generator to keep her equipment in operation until some gas stations opened. Others who got power back helped with laundry and bringing meals. Already, people have stepped up with unexpected acts of kindness and generosity. Moments like these, unexpected kindnesses go a very long way. When you have to throw all the food out of your fridge and there is no power to store and supplies are across town and gas lines are long like the 1970's, feeding yourself becomes expensive. People have helped right when we needed the help and when we are in no position to pay back. These are the moments when kindness matter the most.
It feels like a lot, but when trials pile up and they are big things all at once, you reach a state where you just sort of take a breath and press forward. It is almost easier than coping with all the little things that bother us in a day. It may be easier because all those little things suddenly become less important.
I'm currently figuring out how to get blood drawn and mailed in to my transplant center from out of network. I'm in kidney failure and I'm on the transplant list while trying to deal with taking care of my boys and living in temporary accommodations. Life is what it is and you have to be thankful for each day you wake up alive – whatever being alive may mean you have to face on your own personal journey.
What I have learned whether I wanted to learn it or not is that we try so hard to accomplish our journeys alone, but you can't do life alone and still have a full life. Ultimately, it's not really possible. We journey far together and if you wake up each morning ready to face whatever life means for you in your journey, then that means working to go as far as you can for as long as you can. That means going together. I want to thank each of you for being part of my journey and helping me go far. I woke up alive this morning, so I am not done and I still need you.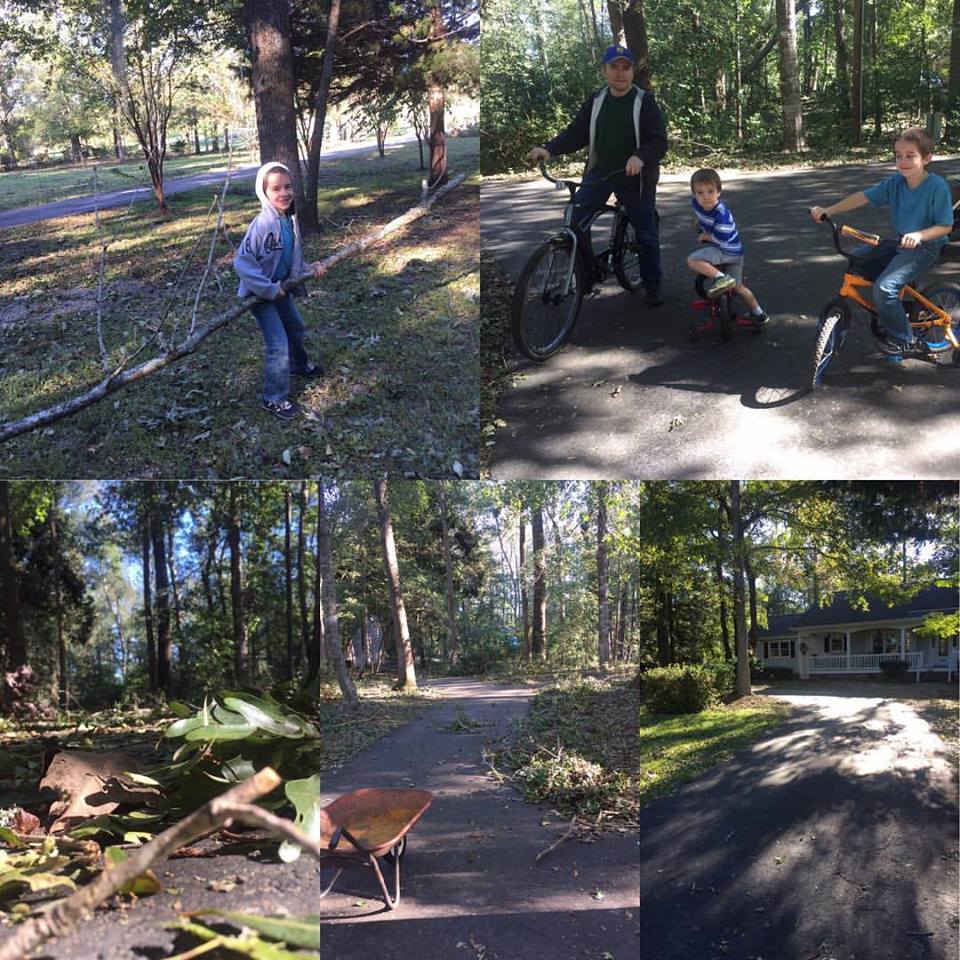 People have asked how they can help. I appreciate all my supporters through my Patreon page. It directly supports my writing and my journey. There are a number of perks to follow along with my work and personal access to aspects of my journey to a kidney transplant (and now a livable house) that are not shared anywhere else. You can also buy signed books through my online store. If you want to discuss some other sort of help, you can contact me to discuss it further. Thank you all for your concern and support.
Everything is going to be okay even if it is not okay for a while.