by Brent Abell
We are surrounded by death. We glorify those who kill in mass and those who have gone on before us. We study those who have made their mark in our history.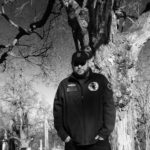 But do we know the truth? Do we know if the things we read in our history classes are really how things went down?
What if a vampire infestation led to the sinking of the luxury liner that dragged the USA into WWI?
While I covered the above in a story, I look at what if zombies were part of a shadow war during the Civil War in my Southern Devils series. The crux of the series is that the Confederates have brought back a group of voodoo-powered zombies to fight against the Union army during the Civil War. The power used to raise the dead has taken a life of its own and the ranks of the undead are growing unchecked. In an attempt to keep the existence of the undead a secret to the citizens in the north, Lincoln and Sherman create a specialized group to destroy the reanimates and eradicate all proof of their existence.
In my history classes, I always sat around and wondered about the things buried in the truth and hidden from the general populace. Now that the second book is complete and I prepare to begin early work on the last book in the cycle, I have a little bit of an announcement here on the Summer of Zombie tour.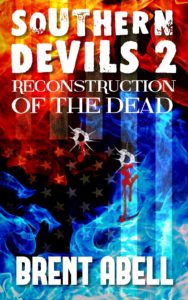 I took what one reader said and took it to heart. He wanted to see me do a zombie-style romp through the Revolutionary War. Well, we're going there together you and me. I planted small seeds in Reconstruction of the Dead that will allow me to stay loosely grounded in the same universe, but still wrap up the current storyline and let it stand on its own. I can use the threads I left unraveled to swing to different times and eras. Ancient Rome? We can do that. World War I? We can take a stroll through the fields of France and the undead lurking in the trenches.
We are going to have some fun with history and I hope you stick around for the ride. In the mean time, please enjoy the new book and go back for the first book in the series if you haven't picked it up yet.
It has been fun being on the Summer of Zombie tour again and I hope we meet again on the trails of life.
Goodnight,
Brent
Special offer: Reconstruction of Dead AND book 1 of the Southern Devils series are both 99 cents from June 16, 2017 through June 23rd. Get both books now for a bargain.


Website: www.brentabell.com
Facebook: https://www.facebook.com/BrentTAbell/
Twitter: @BrentTAbell