by Rebecca Besser
I do know there are some zombie stories that do take the weather role into account, but let's explore why it's not mentioned more often.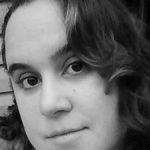 As many of us know, weather can play a huge role in the decomposition of a carcass. So, depending on the region you live in during a zombie apocalypse, your zombies could be around longer or shorter periods of time.
Take, for instance, a cold area with few bugs. In that area a rotting corpse would take longer to decompose. While, in a hot, humid climate the same corpse would deteriorate faster.  But, then again, if it's too hot, the heat will kill the bugs. Even rain can slow down or speed up the rate of decay; it can either wash the bugs away to prolong the decomposition or it can rehydrate and increase the rate of decomposition.
If the weather is just right (heat wise), a corpse can be mummified, slowing down the decomposition. That would be one of the more dangerous as far as zombie survival. Those zombies could last weeks longer and that would give them a distinct advantage in attacking human targets.
Weather would also affect how long a human would last. Take a cold region, for instance. If you were living in a very cold region with little to no way(s) to grow your own food, you would have a disadvantage. Not only would zombies be around longer before they completely rotted away, but you would be burning more calories for less food. The chances are, you would probably die from hunger if the zombies didn't manage to get to you first.
Being in a tropical area, where it is hot and humid would be nice as far as the rotting would go, but you'd be more at risk for the spread of disease through the insects into your food source(s).
According to the article I linked above, one of the best places to be as far as a corpse decomposing, would be in a heavily forested area. There are a lot of bugs that eat the rotting flesh fast, and you would have more food sources from hunting, etc. But, you would still be at some risk of the spread of disease from insects. I think you would have a fighting chance of survival though, as long as zombies weren't popping out from behind trees while you were going to the bathroom or something.
How long do you think zombies would last before decomposing where you live? (Share your answer and thoughts in the comments.)
Me: I live in a wooded area that has moderate weather and a sparse population. I think I would have a "decent" chance of survival, since zombies would probably not last a month here. 😉
###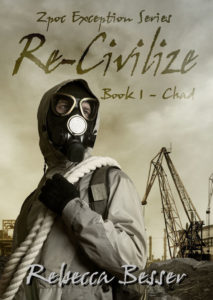 Check out ReCivilize Book 1: Chad by Rebecca Besser