by Mark Cusco Ailes
I just finished watching Night of the Living Dead for the billionth time.  I don't think John Russo and George Romero had any idea what type of impact that movie was going to have on the horror genre at that time and how much it would influence my writing career.  As a child and even now, I'm still impressed by the pure genius of the film.  With Night being my favorite film, the original Dawn of the Dead is my second favorite zombie film.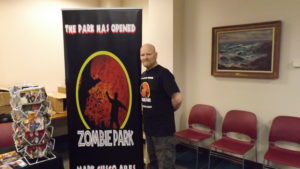 I had the pleasure of meeting John Russo a couple years back and told him about the novel I was working on which was Zombie Park and he thought it was a great premise.  When you are getting thumbs up from John Russo than you know you are working on something pure gold.
The Walking Dead brought life back into the zombie genre, and I always thought Jurassic Park made a great premise for the start of a zombie apocalypse.  Not even in my wildest fantasies could I ever imagine that my zombie series, originally a trilogy, would have such an impact with my fans.  I just published the prequel "Creation of the Living Dead" and Zombie World is in its editing stage.  Yes, the zombie plague has now gone global.  Just as the Walking Dead's popularity will continue on for decades to come, so will Zombie Park.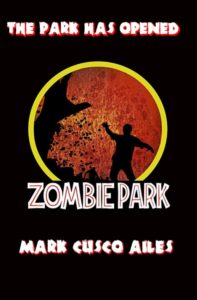 I started my career writing fantasy.  I began writing horror short stories with my brother, Derek Ailes, and then writing full length horror novels.  Writing a zombie series was inevitable.  I have no immediate plans to return to the fantasy genre.  I have over twenty outlines for horror novels sitting on my desk; several of them about zombies.  2016 will be the greatest year for the Ailes Brothers of Terror.  Each passing week, our sales and popularity continue to climb.  One day, Zombie Park will be one of the most successful fiction and motion picture franchises of all time.
People ask me what my main inspirations are.  It could be all the thousands and thousands of horror movies I've watched over the years.  It could be the room of horror props and memorabilia that I write in.  It also could be the fans constantly telling me they are anxiously waiting for the next book.  It could be all of those things.  Even as I'm writing this blog, I'm being inspired to write something horrific and twisted.  My brain is jotting out ideas twenty four hours a day non-stopped.  With me, writer's block isn't an issue.
I do have some advice for all the writer's out there.  Don't burn yourself out.  Give yourself breaks to clear your mind.  Take that vacation you want. Take a day off or two if you need to. I write 2,000 words per day and then stop.  That is how I continue to crank out quality product that my fans want to read.  I've had six releases within the past year and a half and have two at the editors.  I'm almost finished writing my next release AVZ: Aliens vs. Zombies which I'm writing with my brother.
Now it's time to take a break. I haven't seen Dawn of the Dead in days.
Mark Cusco Ailes
You can purchase Zombie Park here: http://bit.ly/1FH5qrA
And you join my email list and receive a free ebook with stories by my brother, Derek Ailes, and I.  Join here: http://eepurl.com/bh_qH9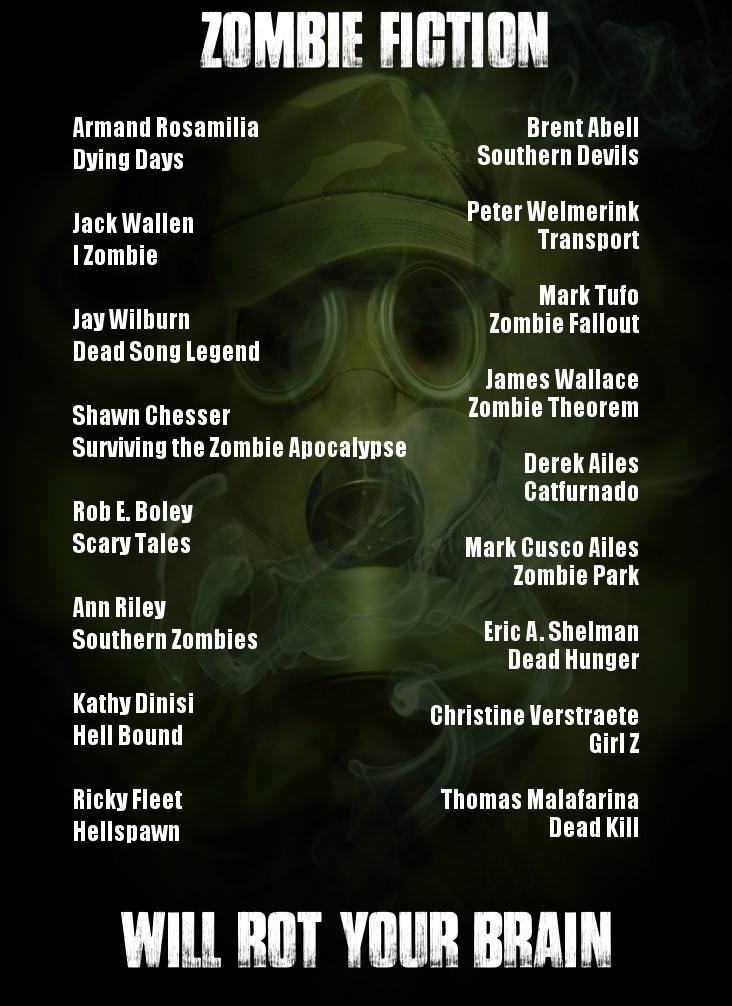 Check out Book 2 of the Dead Song Legend by Jay Wilburn.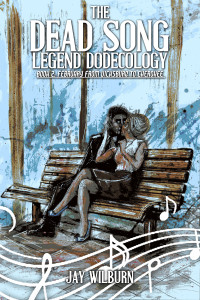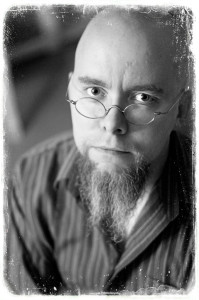 Jay Wilburn lives with his wife and two sons in Conway, South Carolina near the Atlantic coast of the southern United States. He has a Masters Degree in education and he taught public school for sixteen years before becoming a full time writer. He is the author of many short stories including work in Best Horror of the Year volume 5, Zombies More Recent Dead, Shadows Over Mainstreet, and Truth or Dare. He is the author of the Dead Song Legend Dodecology and the music of the five song soundtrack recorded as if by the characters within the world of the novel The Sound May Suffer. He also wrote the novels Loose Ends and Time Eaters. He is one of the four authors behind the Hellmouth trilogy. He cowrote The Enemy Held Near with Armand Rosamilia. Jay Wilburn is a regular columnist with Dark Moon Digest. Follow his many dark thoughts on Twitter, Instagram, and Periscope as @AmongTheZombies, his Facebook author page, and at JayWilburn.com
Or begin the series with Book 1.