I appreciate the opportunity to be a part of Blood Moon Rising 2. I've enjoyed the posts from the other authors. Not a bad way to spend an October.
I make a living as a full-time writer. I ghostwrite everything from thrillers to mystery to high fantasy to romance of all heat levels to established series to corporate biographies. I do all of this in other people's names and I do so well enough to pay rent, bills, and groceries every month along with my own editing, art, and promotion for my own writing. Paying your bills is a basic function of most jobs, but in the world of writing that is considered wildly successful.
In my own fiction, I've written steampunk, science fiction, fantasy, horror, and more. So, why do I keep coming back to zombies? They seem to be the least lucrative option in the dubious world of self-published work. Why go down that path, if I enjoy other paths and have found success in those which I have? I probably don't know any better. Maybe I secretly want to punish myself. Maybe it is writing what you love. The truth is that I am drawn to the sub genre and the trope of zombies.
I believe there is a greater potential in what has not yet been done with zombies than what we have seen so far. Maybe that speaks to the low bar that has been set with the trope by many. There are great examples of zombie stories out there though.
I'm trying to create an epic journey through America seen through a dystopian future, but showing our present and past. The story explores music, religion, history, identity, and more. Whether or not I'm punching above my weight or not, time will have to tell as time tends to do.
— Jay Wilburn, writer
---
Check out Book 2 of the Dead Song Legend by Jay Wilburn.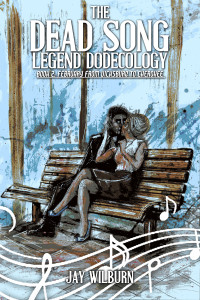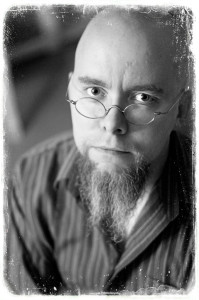 Jay Wilburn lives with his wife and two sons in Conway, South Carolina near the Atlantic coast of the southern United States. He has a Masters Degree in education and he taught public school for sixteen years before becoming a full time writer. He is the author of many short stories including work in Best Horror of the Year volume 5, Zombies More Recent Dead, Shadows Over Mainstreet, and Truth or Dare. He is the author of the Dead Song Legend Dodecology and the music of the five song soundtrack recorded as if by the characters within the world of the novel The Sound May Suffer. He also wrote the novels Loose Ends and Time Eaters. He is one of the four authors behind the Hellmouth trilogy. Jay Wilburn is a regular columnist with Dark Moon Digest. Follow his many dark thoughts on Twitter, Instagram, and Periscope as @AmongTheZombies, his Facebook author page, and at JayWilburn.com
Or begin the series with Book 1.