by Jay Wilburn
Peter Welmerink has made his mark on the zombie genre with his Transport series. Even though Joe Cross is within that same universe, I sense a new energy and fire in Welmerink's writing with these books. Bull takes the Joe Cross books to a whole new level. Welmerink writes so much more beyond zombies and takes readers on limitless, wild adventures with his work.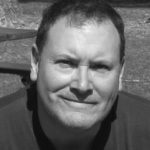 I asked Welmerink about the new feel he seems to be giving the Joe Cross stories. He said, it's the lone wolf versus the wolf pack experience. He challenges himself to find exciting, fun, and interesting bits with writing Joe Cross. Transport was a team story more or less. Captain Billet might have been the main character in Transport, Welmerink explains, but you had his crew which were pretty much always there with him. Joe Cross is a lone guy, out on the open road, trying to survive in this POST post-zompoc universe Welmerink created starting with Transport. Going from a team aspect in an upside down world, now we have Joe and his stuffed toy teddy bear companion. Also, versus Transport being based out of the big booming and barricaded city of Grand Rapids, Joe Cross gets "goat-roped" into staying and working for the inhabitants in the small community of Reganshire.
I asked him about the range of his writing in various genre. He said, he started out, back in the day, mainly writing totally make-believe Fantasy/Sword-and-Sorcery yarns. He also read along those same lines and genre. But before he was ever published, way back in the day, as he puts it, he enjoyed writing post-apoc tales about and in-and-around his hometown, using landmarks in Michigan and West Michigan in particular. He still probably reads more Fantasy/Sword-and-Sorcery material and not so much Post-Apoc/Dystopian material, he confesses. Welmerink speculates it's perhaps because he writes more of it now.
I pressed him about upcoming projects. Welmerink says he's very much enjoying this POST post-apoc universe he's been writing in with Transport and Joe Cross. There are two more Joe Cross books coming in the very near future: The Girl Who Ruled The World and then Refuse Or Die. He explains the refuse title can be viewed as either "refuse" like "I refuse to do this or "refuse" as in garbage. The Girl Who Ruled The World is drafted. He just needs to do his own editing and reviewing before sending it off to a professional editor. So, hopefully that will be available later in the summer of 2017. There are some other characters' stories and situations that he's been formulating and some he's started writing already. This will come to fruition and be available at some point, he promises, probably in 2018. Much of this material will be in his same POST post-apoc Transport universe.
Welmerink blames his current fun and obsessive fascination with writing zombie/post-apoc fiction after sitting with a group of guys a few years ago and realizing he wasn't any less insane than them. He told me he was referring to panels at the first Imaginarium convention which places some of that blame at my feet and a few other zombie writers here. If that's true, maybe zombie fans and readers should be thanking us to some degree for the great work we are seeing from Peter Welmerink in this genre.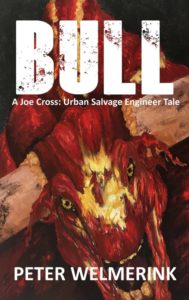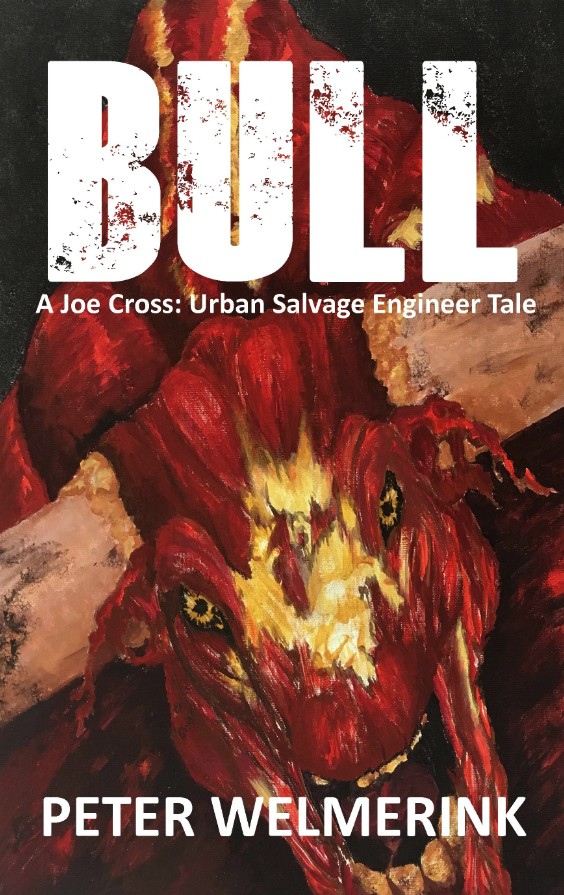 I hope I have made the case for Peter Welmerink. Read Bull now or begin with the first Joe Cross book.