by Jay Wilburn
Rob E. Boley is the author of the Scary Tales series. That simple title does not quite do his work full justice. He writes about a fantasy world overrun with horrors. His favorite devices of horror include classic movie monsters and classic tropes along with a few newer horrors sneaking into the series. Each book continues the tales of this fairy tale world gone bad by progressing the fight between good and evil where past editions left off.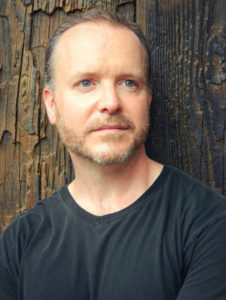 It began with Snow White being awoken to lead a zombie army which still terrorizes the land. It continues with each subsequent tale adding more depth to the characters and the world. I have read horror adaptations of fairy tales in many forms before, but Boley's take on it all is deeper and broader. It gives a fantasy world worth exploring. It gives characters that have become far more than their prototypes from the original tales. He has humor in the series, but he is not making fun of the stories or characters.
Boley began a few dark fantasy novels early in his writing life that all took place in modern settings. I've tried to convince him to let me read them, but he says they were "learning to write" novels and will probably never see the light of day. With Scary Tales, he moved in a different direction building a new medieval world with generations of history and its own type of magic. He enjoyed the Grimm tales and the series feels like a real love letter to the fairy tales that inspired them as well as the horror monsters we have enjoyed for generations. He definitely knew what he was doing by the time he started this series.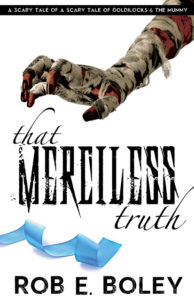 My favorite is still Snow White's tale which continues to play so prominently in the series with the repercussions from that first book. Looking at the recently released sixth book, the Invisible Man makes an appearance. Boley says book 7 will bring in Frankenstein's Monster.
Book 5 in the series, That Merciless Truth: A Scary Tale of Goldilocks and the Mummy, which is the focus of the 2016 Summer of Zombie tour for Boley, finds the characters scattered. It gives a chance to focus in on characters individually and learn more about them. We learn more about dwarf culture in Boley's world which I liked. Book 1 started with seven dwarfs trapped in a cabin dealing with zombies. It quickly expanded into a much bigger world with so much to explore. I've enjoyed this journey.
This series is everything I love about zombies and other monsters. It is more than that. It is everything I love about fantasy and more than that. It is everything that I wished shows like Once Upon A Time had been. Most of all it is a great series of stories in a great world populated by great characters. The books advance the series while still each working as great, standalone novels. If you haven't started the series yet, begin with Snow White's zombie tale and don't stop there.
I hope I have made the case for Rob E. Boley and Scary Tales. Check out the series now. You won't regret it.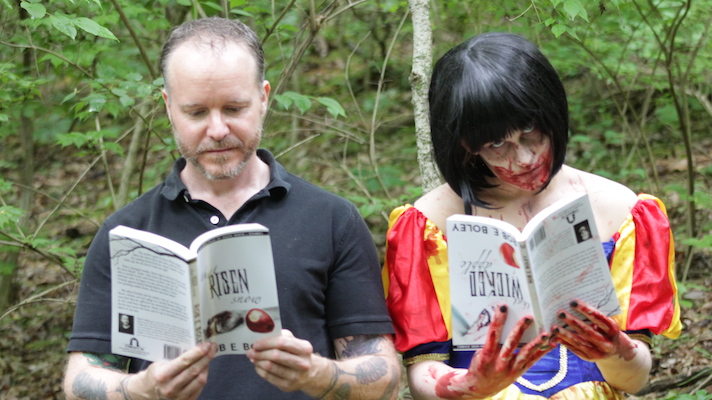 Check out Book 2 of the Dead Song Legend by Jay Wilburn.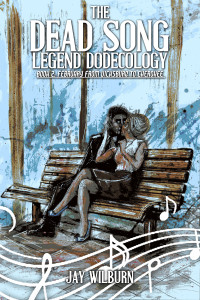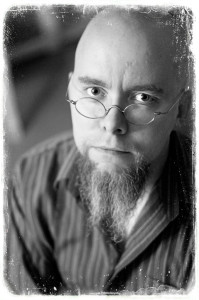 Jay Wilburn lives with his wife and two sons in Conway, South Carolina near the Atlantic coast of the southern United States. He has a Masters Degree in education and he taught public school for sixteen years before becoming a full time writer. He is the author of many short stories including work in Best Horror of the Year volume 5, Zombies More Recent Dead, Shadows Over Mainstreet, and Truth or Dare. He is the author of the Dead Song Legend Dodecology and the music of the five song soundtrack recorded as if by the characters within the world of the novel The Sound May Suffer. He also wrote the novels Loose Ends and Time Eaters. He is one of the four authors behind the Hellmouth trilogy. He cowrote The Enemy Held Near with Armand Rosamilia. Jay Wilburn is a regular columnist with Dark Moon Digest. Follow his many dark thoughts on Twitter, Instagram, and Periscope as @AmongTheZombies, his Facebook author page, and at JayWilburn.com
Or begin the series with Book 1.