by Derek Ailes
As I'm writing this blog, a new zombie parody is being written by somebody out there with a new take on the zombie genre.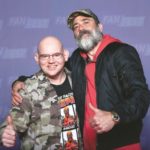 Donald Trump, Zombie Hunter by Charlie Roberts and Monique Happy is one I recently downloaded and I'm planning on reading it after Zomcats! by Jack Strange.
The last several years, authors have been putting zombies in classic novels and during historical events.  Lizzie Borden, Zombie Hunter by C.A. Verstraete is a great example.
The show Legends of Tomorrow recently had an episode dealing with zombies during the Civil War.
I have been thriving in the zombie/horror comedy genre as of late with my The Undead Pool series.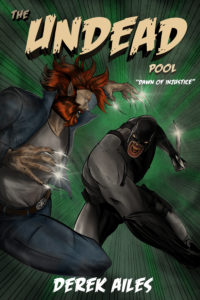 I've been a fan of the zombie and horror genre for a long time.  Being the twisted minded type, I wanted to write a series that spoofs The Walking Dead, Deadpool, The X-men and all the other series and movies that us nerds love.  I say the word nerd, being one of the biggest out there.
I didn't realize when I began writing The Undead Pool, how popular horror parodies were.  I wrote the series to celebrate my passion for the genre and then realized I'm not alone with this passion.  At a recent book signing, I had somebody tell me all the things they love about The Undead Pool.
I will continue writing The Undead Pool series.  I also have other horror comedy novels planned.


Check out The Undead Pool: A Superhero Origin Story and The Undead Pool: Dawn of Injustice.