by Jaime Johnesee
First off, thanks for having me. I appreciate the time and space to talk about one of my favorite things; Reanimated flesh.
This is the essence of what one thinks of when one thinks zombie. Be they Romero type viral zombies or the old fashioned voodoo victims, dead flesh brought back to life is pretty much a nutshell of the creature that can be found in all manner of media.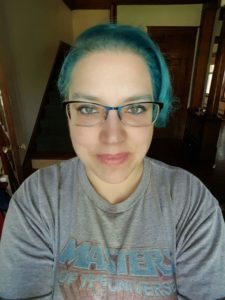 In the beginning a zombi was created by supposed magic but in actuality it was drugs. Supposedly the culprit was Tetrodotoxin. A nerve toxin found in stonefish. These bokors were priests of sorts for the religion of voodoo. They'd find a living victim, drug them, convince people they were dead, and bring them back to life which in actuality was really just the bokor (voodoo priest) flaunting his drug addled toy to everyone.
In time they evolved into the fast, flesh eating, viral beasties more prominent in literature and the big screen. While today's zombies are leaps and bounds deadlier than the older version of them, they are still an intriguing monster. I think the reason they're such a popular and well-used monster is because of how terrifying yet entertaining they are.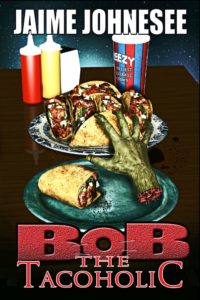 The celluloid zombie has been evolving since 1932's White Zombie. They went from being what amounts to a mere reanimated slave to the accidental walking corpses in the soup kitchen in Bowery at Midnight in 1942. In 1968 George A. Romero changed the creature making the first relentless eating machine.
These days the most popular type of zombie fiction is apocalyptic. Visions of a vast sea of writhing, shrieking, gnawing undead out to kill our intrepid heroes dominates the theme. It uses the zombies as a background allowing the author to focus on the human interactions.
No matter what turn they have taken, since the first tales were told, zombies have been prevalent in our entertainment and they always will be. They're just as synonymous with the word monster as vampires and werewolves. The Walking Dead only further served to bring the zombies into the public eye.
While the thirst for zombie fiction will be considered a staple to most horror fans (NOTLD, DOTD, etc.) it has ebbed in recent years. Bear in mind that ebbing came after a rather large flood of work both in print and film. I expect we will see a bit more tapering off as time goes on but, much like the monsters themselves, they won't die. Not completely.
"They're coming to get you, Barbara." –Johnny NOTLD
Bio:
Jaime Johnesee lives in Michigan with her husband and two sons. She spent fourteen years as a zookeeper before shifting her focus to writing full time. Known for her bestselling horror comedy series, Bob the Zombie, she is also currently authoring the paranormal horror series, Samantha Reece Mysteries, for Devil Dog Press. Check out her latest zombie release, Bob the Tacoholic.
You can find more about Jaime at www.JaimeJohnesee.com, https://www.amazon.com/Jaime-Johnesee/e/B007P5CLDW/, as well as on Facebook, Twitter, and G+.