by Jay Wilburn
We could list off every book that has been released this year. I could also list off all the stuff I've done which I might profit from. I'll do that too in the second half of the list because it is my list, but I'll break the first half of the list with things that I have no direct profit from. There are a number of holiday horror anthologies that pick up sales this time of year. They are good, but I've left them off. These are just things I think a horror fan might like that you may or may not have noticed as the year rolled along. As you are making a couple buys, these might be things you want to grab up. It's not an exhaustive list, but maybe there are some things on it you might consider.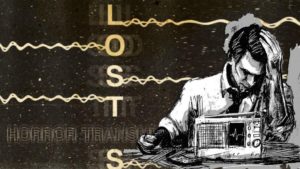 This is an anthology you might have overlooked. It is creepy and different. It has a cool theme and contains stories that are notch up from what you'll find from most anthologies this year. I include it because it deserves more recognition than it is getting.
2. Gutted
Unlike the first anthology, this one has gotten a lot of attention. In this case, it is deserved. It is from a strong editing team that is redefining the industry. The anthology focuses on beautiful, gut-wrenching horror. It shows the real potential in the genre.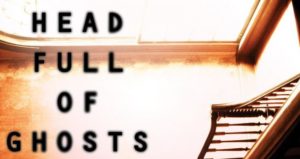 This novel has gotten plenty of recognition. It needs no help from me. Stephen King tweeted about it for goodness sake. It is great and would make a solid gift and read for any horror fan.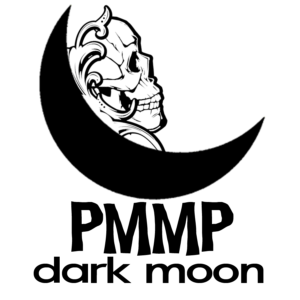 I include the Patreon link for this publisher because it comes with a subscription option to their horror magazine either in ebook or paperback. This is a great get.
5. Author Armand Rosamilia Patreon subscription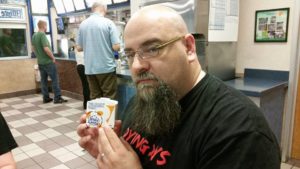 His Patreon page is another great deal. Any book by Rosamilia is good, but on Patreon you get access to some cool older stuff and exclusive sneak peeks. Great stuff is available at the really low levels of support. Great gift for yourself or someone else.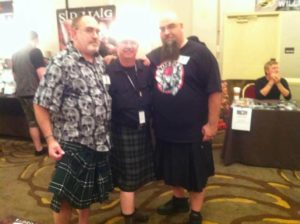 Brian Keene has a far more simple site. He offers a regular serial that ties in the mythos of his writing universe. You decide what it is worth and that's how much it costs you.
7. Luke Spooner/ Carrion House subscription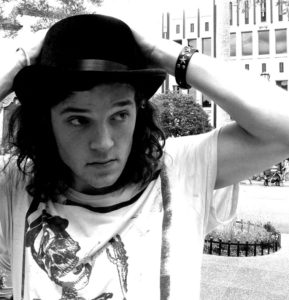 This Patreon page is new for one of the best artists in the industry. You can jump onboard now to follow along with all the great stuff he shares.

There are many worthy charities to support this time of year. This is the one for the horror industry and it is a good one. You can get stuff from their store, just donate, sign up to go to the great convention in July, or look for other ways to get involved.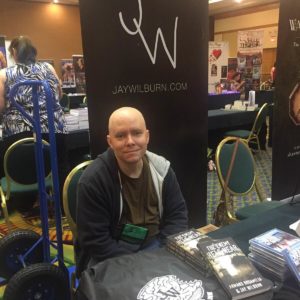 Now, here are the things I get direct benefit from, if you will take that bias into consideration.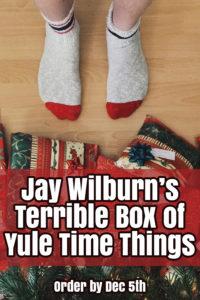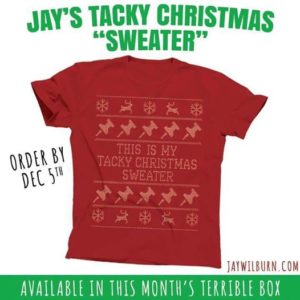 This is only available for order through December 5th. After that, you have to wait until Spring for the next box. This includes books, a special edition zine, a custom Tshirt, and many more goodies.
2. Signed books from Jay Wilburn's online store.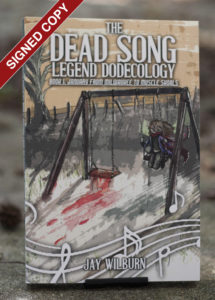 Lots of titles available for a reasonable price including out of print titles available nowhere else.
3. Subscribe to my Patreon page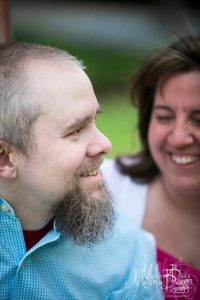 There are novels, novellas, readings, a monthly vampire serial, an album of music inspired by the novel The Great Interruption, and other exclusive perks.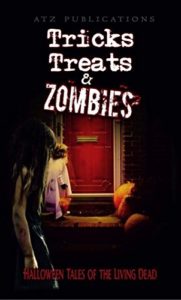 This one is out of season, but punches above its weight. I have a story in it and was impressed by the range of stories in there.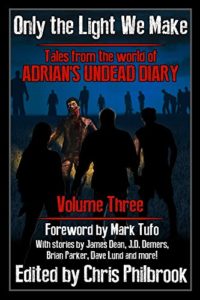 I got invited to play in Chris Philbrook's zombie universe. It turned out to be a really strong table of contents. The stories work whether you are into his series or just into great stories.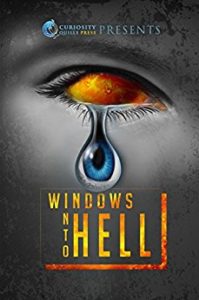 This was an unusual one. Again, we were playing in someone else's universe. Hell had specific rules and then we were all expected to create from within those parameters.

Hopefully you found something in one of the two lists that will complete your shopping list. Good luck!!!