by Derek Ailes
I started writing zombie fiction back in 2009.  Back in 1996, my brother, Mark Cusco Ailes, wrote a science fiction novel that was rejected by several publishing houses.  I decided to take its prologue and rewrite it with a zombie outbreak.  Little did I know that in 2013 that story would be one that would launch my career in the writing field.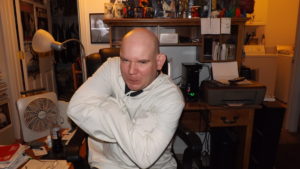 Every one of Mark and my horror anthologies have included zombie themed stories written by me.  My fans love my horror short stories, but they would never support an anthology by me that doesn't include at least one epic zombie theme nugget.
My love for zombies began at an early age when my brother introduce me to one of the classic zombie films of all time Dawn of the Dead.  From there, I had to watch every zombie related movie I could find at the video store.  Yes, the old VHS days, I remember them fondly…not. I'm glad that, thanks to the Walking Dead, there is a new generation of hungry zombie fans.  The old classics are being re-discovered and new classics are either being written or filmed on a daily basis.  I've read several great zombie themed stories over the past couple of years; some of them from the very authors of this year's Summer of Zombie.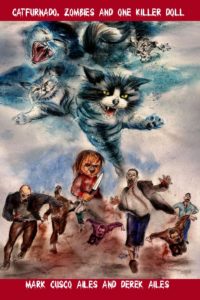 Story possibilities are endless for the zombie field.  I try to find new unique twists to take my story and I'm currently involved with two interesting nuggets.  My brother and I are currently working on AVZ: Aliens vs. Zombies and I'm working on my first solo full length novel The Undead Pool. What happens when a superhero is bitten by a clown zombie soldier and becomes a zombie himself?  Luckily the hero of the story's freewill is restored by Lady Deadra, Queen of the Underworld, and becomes one badass superhuman without the lust for flesh…at least not as a food source.  I'm making fun of all our favorite Marvel and DC characters and having a blast in the process.  These two projects will be completed this summer and both should be out before September.
You can download Catfurnado, Zombies and One Killer Doll by Mark Cusco Ailes and I.
Until next time,
Stay Scared
Derek Ailes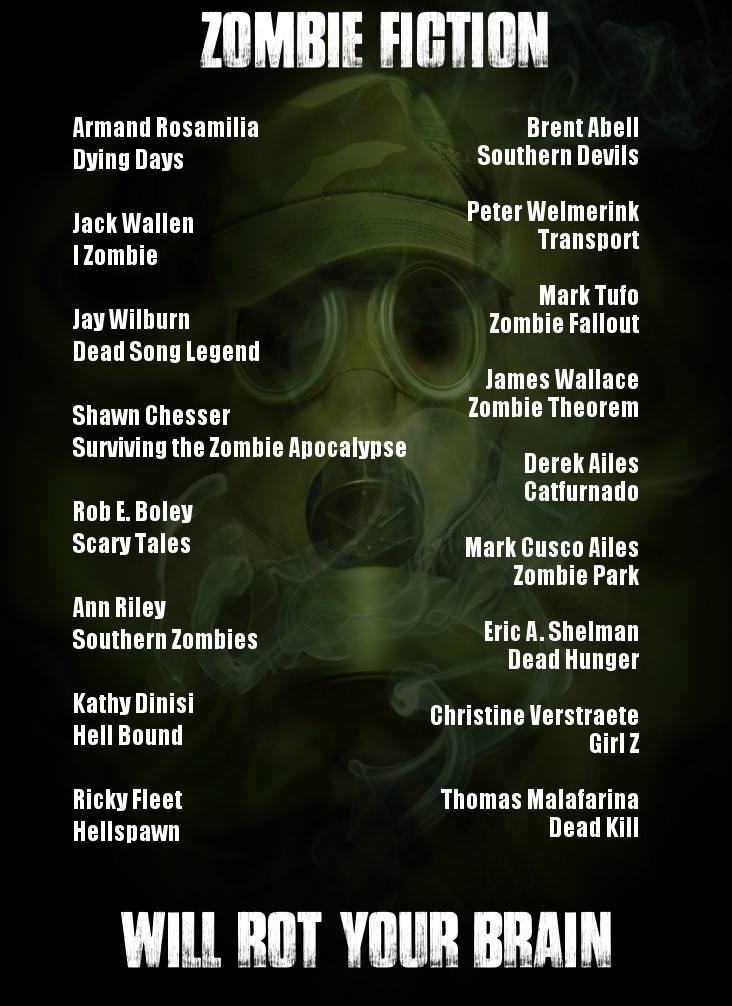 Check out Book 2 of the Dead Song Legend by Jay Wilburn.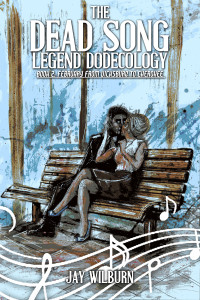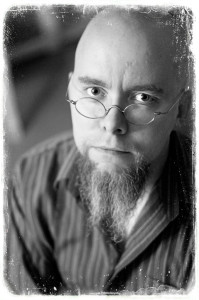 Jay Wilburn lives with his wife and two sons in Conway, South Carolina near the Atlantic coast of the southern United States. He has a Masters Degree in education and he taught public school for sixteen years before becoming a full time writer. He is the author of many short stories including work in Best Horror of the Year volume 5, Zombies More Recent Dead, Shadows Over Mainstreet, and Truth or Dare. He is the author of the Dead Song Legend Dodecology and the music of the five song soundtrack recorded as if by the characters within the world of the novel The Sound May Suffer. He also wrote the novels Loose Ends and Time Eaters. He is one of the four authors behind the Hellmouth trilogy. He cowrote The Enemy Held Near with Armand Rosamilia. Jay Wilburn is a regular columnist with Dark Moon Digest. Follow his many dark thoughts on Twitter, Instagram, and Periscope as @AmongTheZombies, his Facebook author page, and at JayWilburn.com
Or begin the series with Book 1.