Spotlight On interview of Armand Rosamilia
Summer of Zombie 2016
Q: State your name for the record, sir.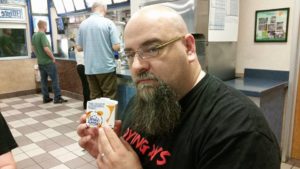 Q: What is your latest release? … talking about books here … zombie books …
Q: Describe the book for us.
Continuing the Dying Days series! Darlene Bobich, the Zombie Killer, is on a mission to save her family. Can she succeed, even as more obstacles are thrown in her way: survivors bent on their own selfish needs, evolving zombies and the rotting world around her?
Q: Are you asking me or telling me? I'll have to read it to find out. I just finished Dying Days 5. I'll pick up book 6 and let you know as soon as I know. Tell us about Darlene.
Darlene Bobich, a regular woman trying to stay alive through the zombie apocalypse. She's seen many of her friends and family die along the way. It's hardened her but she still retains a part of her humanity… but it's beginning to slip…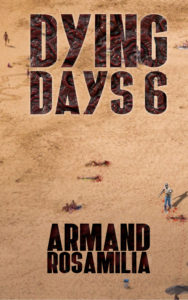 Q: Your zombies have a bit of a twisted twist. Explain what makes them different.
My zombies don't just want to bite you, they want to sexually violate you. It's dubbed extreme zombie fiction for a reason.
Q: How does this book fit in with the rest of the series?
The sixth book in the main Dying Days series. Darlene and the other survivors have to keep moving or they'll be caught and killed.
Q: How does it change or advance the series?
The progression of Darlene as well as the evolution of the zombies themselves will keep readers guessing what comes next… at least, that's the goal, right?
Q: I try not to make goals. That's why I'm here interviewing zombie authors … … … What were we talking about? Oh, zombies, right. If you had to put a warning label on the series, what would it say?
EXTREME ZOMBIE FICTION
Q: What do you want readers to take away from this work?
My hope is for a reader to love the series enough to keep reading and want to know when Dying days 7 will be released, as well as hook them to read all of my other fiction.
Dying Days 6 is available now!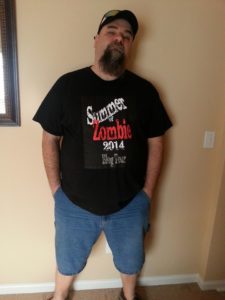 Check out Book 2 of the Dead Song Legend by Jay Wilburn.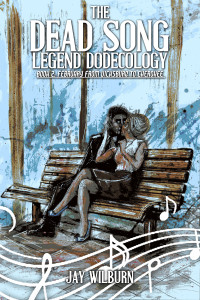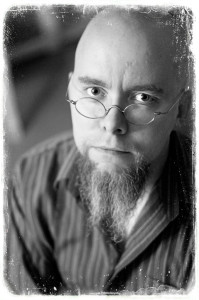 Jay Wilburn lives with his wife and two sons in Conway, South Carolina near the Atlantic coast of the southern United States. He has a Masters Degree in education and he taught public school for sixteen years before becoming a full time writer. He is the author of many short stories including work in Best Horror of the Year volume 5, Zombies More Recent Dead, Shadows Over Mainstreet, and Truth or Dare. He is the author of the Dead Song Legend Dodecology and the music of the five song soundtrack recorded as if by the characters within the world of the novel The Sound May Suffer. He also wrote the novels Loose Ends and Time Eaters. He is one of the four authors behind the Hellmouth trilogy. He cowrote The Enemy Held Near with Armand Rosamilia. Jay Wilburn is a regular columnist with Dark Moon Digest. Follow his many dark thoughts on Twitter, Instagram, and Periscope as @AmongTheZombies, his Facebook author page, and at JayWilburn.com
Or begin the series with Book 1.