*Jay Wilburn works his way through the slow moving vehicles and the thousands of ragtag warriors marching in uneven groups. Zombies approach the moving column from all sides. Gunmen on top of the vehicles take aim, but hold their fire. Wilburn is amazed at their discipline since many are mercenaries only fighting on the promise of future M&M's. Most of the rest are fighting for their families, their homes, and their freedom. Men and women in armor made from cut tires and tied canvas take down the zombies with melee weapons as they draw close enough. Still more come and a growing army of the undead fall into step behind the army of the living. Wilburn begins to realize a group this large cannot move quietly enough to keep from drawing attention. Wilburn spots Rebecca Besser at the front. She and others leading the way ride on horseback. He jogs to catch up.*
Jay Wilburn: Can we do that interview now?
*Rebecca Besser speaks without looking at him.*
Rebecca Besser: If I thought it would help, I would turn you over to Rosamilia to end all this, but we are way past that. If I thought killing you right now would help, I would gladly do that too.
Wilburn: Well, I appreciate that you've decided not to.
Besser: I'm still tempted.
Wilburn: So, the interview …
Besser: What's the point? We need to keep moving so we can join up with the others before we face him.
Wilburn: What happens here should be recorded for those who live after us.
Besser: Sure. Go ahead.
Wilburn: State your name and the work you are featuring.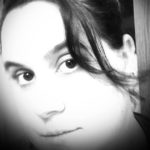 Besser: Rebecca Besser and Treasured Chests: A Zombie Anthology.
Wilburn: Describe it to me.
Besser: Treasured Chests is a charity anthology put together to raise money for breast cancer care. It contains 21 short stories (including my story, To Walk The Halls), a foreword, and a cartoon.
This book was put together by the zombie podcast Good Morning Zompoc to raise money for breast cancer care. 100% of the proceeds go to the charity. The book contains a variety of zombie short stories from an eclectic group of authors.
Wilburn: What is your story in this book and what is the premise of it?
Besser: My short story, "To Walk The Halls," is included in the title. "To Walk The Halls" is a story about a pregnant woman who is bitten by a zombie in the ER, before she's moved upstairs to be monitored overnight. The hospital and staff succumb to the full weight of the zombie apocalypse and many die …
Wilburn: Thank you for your time … and for not killing me.
Besser: If you are going to continue to travel with us, drop back where I don't have to see you at least.
*Wilburn cuts his pace and allows the warriors and vehicles to pass him on both sides. He looks for an opening to leave, but the zombies are heavy from both sides still. He decides to keep walking for a while.*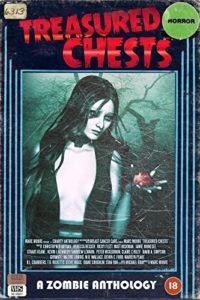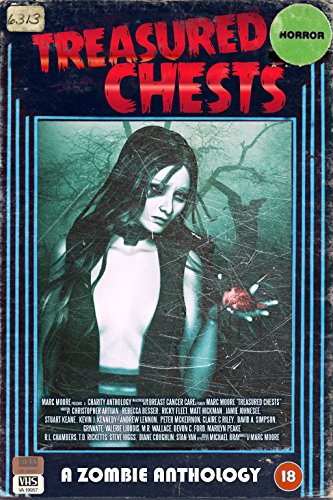 Check out Treasured Chests to see a number of great zombie stories for a great cause. You can follow Rebecca Besser on her website, Goodreads, Facebook, Instagram, and Twitter.