Join us for the Summer of Zombie tour #SummerZombie
Wed, June 1
Tour post
Who is Driving this Thing? (and everyone trapped inside)
The Round Robin Story the tour authors are writing – part one
"The Worst Day to Get Lucky"
Thurs, June 2
Tour post
The Familiar and the New
Spotlight on Thomas Malafarina
Fri, June 3
Tour post
Off Camera
Sat, June 4
Tour post
Are Zombies Scary?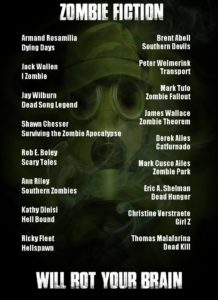 If you are enjoying the Summer of Zombie Tour, buy some books from these great authors. We also have lots of great swag including shirts in many styles, mugs, water bottles, flasks, pajamas, and more. Check it out …
Sun, June 5
Tour post
Is it bad to be a Zombie Writer?
Mon, June 6
Tour post
What I want to see?
Tues, June 7
Armand Rosamilia post
Top 5 Zombie Books
Rob E. Boley teaser
That Merciless Truth: A Scary Story of Goldilocks and the Mummy
Wed, June 8
Jack Wallen post
The Lasting Power of Zombies
Thomas Malafarina teaser
Dead Kill Book 2 – The Ridge of Change
Thurs, June 9
Peter Welmerink post
I'm not afraid of the Undead …
A journal entry from the zompocalypse by Joe Cross
Eric A Shelman teaser
Dead Hunger IX: The Cleansing
Fri, June 10
James Wallace post
Interview with the stars of Zombie Theorem
Ann Riley teaser
Southern Zombies 4
Sat, June 11
Derek Ailes post
How I Keep My Zombie Stories Flesh … (Fresh)
Ricky Fleet teaser
Hellspawn Odyssey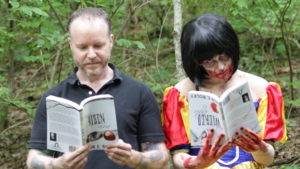 Sun, June 12
C.A. Verstraete post
Talking with Lizzie Borden, Zombie Hunter
Brent Abell teaser
Southern Devils
Mon, June 13
Eric A. Shelman post
Latest posts from GoodReads …
New Releases Oct. 25, 2015
Shawn Chesser teaser
Drawl – Surviving the Zombie Apocalypse (Duncan's Story)
Tues, June 14
Jay Wilburn post
Illustrations of the Dead
Armand Rosamilia teaser
Dying Days 6
Wed, June 15
Rob E. Boley post
Zombies as a Super-Organism
The Next Generation of the Zombie Apocalypse
Jack Wallen teaser
Last Casket – Kiss and Hell
Prologue | Kiss Kiss You're Dead
Thurs, June 16
Thomas Malafarina post
Not Another Zombie Book – For the Love of God. No!
Peter Welmerink teaser
A snippet of Joe Cross: Running with the Devil
Fri, June 17
Mark Tufo post
The Zombie Apocalypse – Yay or Nay
C.A. Verstraete teaser
Lizzie Borden, Zombie Hunter
Sat, June 18
Mark Cusco Ailes post
Zombies Have Been My Life
Jay Wilburn teaser
The Dead Song Legend – Book 3
March from Myrtle Beach to San Antonio

Sun, June 19
Shawn Chesser post
My Soundtrack for the Apocalypse
Derek Ailes teaser
Zombie Con
from Catfurnado, Zombies, and One Killer Doll
Mon, June 20
Brent Abell post
The Accidental Zombie Author
Kathy Dinisi teaser
Hellbound (Til Death Do Us Part)
Tues, June 21
Ann Riley post
What Got Me Into Zombies …
Mark Cusco Ailes teaser
Zombie Park
Wed, June 22
Ricky Fleet post
Where the Obsession with Horror and the Zombie Apocalypse Started
Mark Tufo teaser
Tim 3 – Sliced, Diced, and Cubed
Thurs, June 23
Kathy Dinisi post
Some Brief Thoughts on the Zombie Apocalypse
James Wallace teaser
Zombie Theorem – The Siege Book 2
Fri, June 24
Peter Welmerink post
Writing Dead
Sat, June 25

Sun, June 26
Armand Rosamilia post
Changing Covers
The Case for Thomas Malafarina
Mon, June 27
Tues, June 28
Wed, June 29
Thurs, June 30
Jay Wilburn post
Thanks for the Wild Undead Ride
Jay gives one last farewell before they set him adrift in the ocean and set him on fire while Vikings cry upon the beaches (Vikings can cry too … don't be like that)
The completed story
"The Worst Day to Get Lucky"
Summer of Zombie 2016 Alumni Super Groovy Flashback post — Authors of Summer and Winters Past
Where are they now?!
Bonus teaser from the United States of Apocalypse
by Armand Rosamilia and Mark Tufo
Bonus teaser from The Enemy Held Near
by Armand Rosamilia and Jay Wilburn
Bonus teaser from Lament by Jack Wallen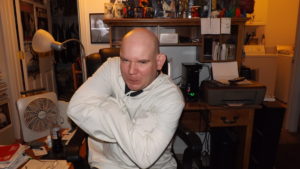 Thanks for joining us for Summer of Zombie 2016 #SummerZombie
Check out Book 2 of the Dead Song Legend by Jay Wilburn.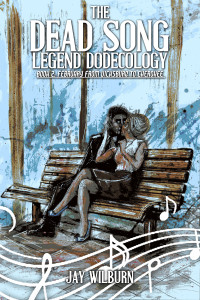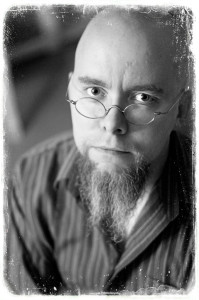 Jay Wilburn lives with his wife and two sons in Conway, South Carolina near the Atlantic coast of the southern United States. He has a Masters Degree in education and he taught public school for sixteen years before becoming a full time writer. He is the author of many short stories including work in Best Horror of the Year volume 5, Zombies More Recent Dead, Shadows Over Mainstreet, and Truth or Dare. He is the author of the Dead Song Legend Dodecology and the music of the five song soundtrack recorded as if by the characters within the world of the novel The Sound May Suffer. He also wrote the novels Loose Ends and Time Eaters. He is one of the four authors behind the Hellmouth trilogy. Jay Wilburn is a regular columnist with Dark Moon Digest. Follow his many dark thoughts on Twitter, Instagram, and Periscope as @AmongTheZombies, his Facebook author page, and at JayWilburn.com
Or begin the series with Book 1.