Jay Wilburn's First Year at the Wheel of the Summer of Zombie Blog Tour …
… with everyone else trapped inside 2016!!! #SummerZombie
It's day one of the Summer of Zombie 2016 tour by the time anyone reads this. How long can I pretend to know what I'm doing before everyone figures it out? Maybe up to that last sentence.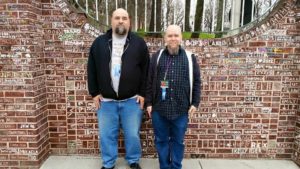 The day Armand passed Summer of Zombie to me
under the watchful eye of Elvis
at an official ceremony outside Graceland.
#SummerZombie #ElvisLives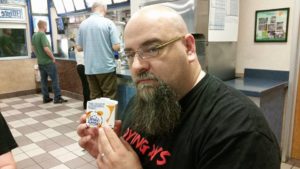 Armand Rosamillia has led the tours in the summer and winter very well for many years. His Dying Days series is doing well and is being re-released with new covers and new material along with a number of other projects he has going. In the midst of all his writing, he has two different podcasts. He has also found time to cowrite a few books including The Enemy Held Near with me and the United States of Apocalypse with Mark Tufo. I still think Chelsea Avenue is one of the best books he has written. His Dirty Deeds series is taking off in the crime thriller genre. After Brian Keene praised it on his podcast, I finally got around to reading it and now I can't wait for the sequel. His latest is Dying Days 6. It's a great series that I've been following for a while. We have some wild twists in the story at this point that will make you want to pick up the whole series for some extreme zombie stories. All this is keeping the man busy.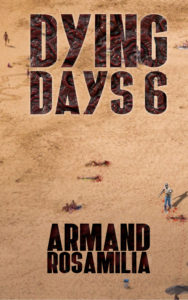 With all of this, finding time to oversee the tour this year was stretching him a little thin along with some traveling he was doing in June. He was gracious enough to stay involved as an author and supporter of Summer of Zombie 2016, but he needed someone else to take on the reins. He had done a lot for many authors through the years and the tour was a big part of that. I was honored to step up when he asked if I would consider helping to keep the tour going.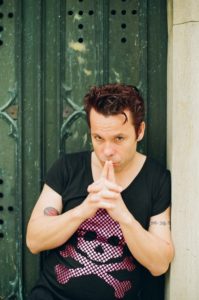 Jack Wallen also stepped up in a major way for support. He is great with design and new ideas. You can tell that from his writing and artwork including covers he does for his own books and others. You can see that in banners for this year's tour and the merchandise available to promote this year's tour, authors, and the zombie genre. His I Zombie I book kicked off a great world of the I Zombie series and set of characters that has carried through his series. His latest work is The Last Casket: Kiss and Hell. He has great work in other genre including steampunk, romance, and general horror. Each work is his own take on whatever trope or subgenre he has decided to tackle and make his own. I think his story Frankenstein Theory retells a familiar story in an all new way and I think deserves more attention. He has an afterlife romance Suicide Station that will be coming soon and is worth checking out. You can't go wrong with Jack Wallen story.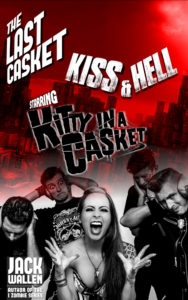 We had to go with a smaller slate of authors this year. I needed to get my feet under me this year. The authors on the Summer of Zombie 2016 tour have been very understanding along with those that were not on the tour due to the smaller group this year. A few authors stepped up to say they did not have releases coming out this season or they were busy with other things, but they are with us sharing posts and enjoying the celebration of the genre and our favorite undead monster. I'm grateful to all of these people as well.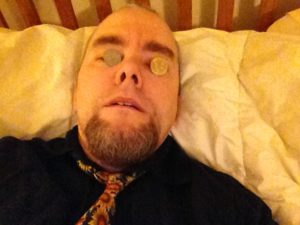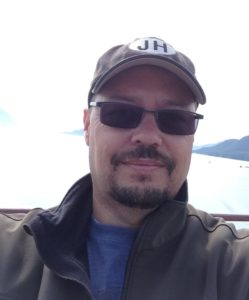 Shawn Chesser was back on the tour this year. He has a nice following of loyal readers and you should check him out to see why, if you have not yet read his work. His Surviving the Zombie Apocalypse series does a great job of following a character or group of characters in his universe of zombie action. Once you are invested in his world, every story delivers. His latest release is Drawl: Surviving the Zombie Apocalypse (Duncan's Story). This is essentially book ten in his series, but it goes back to follow a significant back story tale of one of the beloved characters. It is a strong standalone novel, but works within the greater context of the series as well.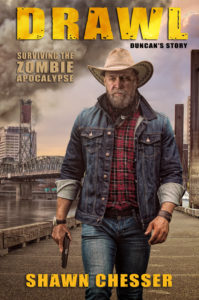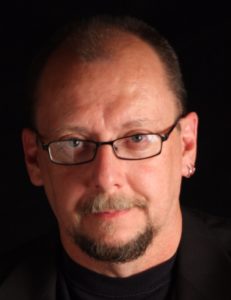 We've been trying to catch Thomas Malafarina on the tour for a while. The last few times around we missed lining up schedules. I'm glad we caught him this time around. I'm going to make a recommendation based on my own informed opinion. I think his work Fallen Stones is underappreciated and readers that like a story that does not shy away from a little gore and action will find a nice, fast paced story here. His Dead Kill series will serve zombie fans well. The second book in that series, The Dead Kill Book 2: The Ridge of Change is his latest work. Book 3 is in the works now, so start on that series soon.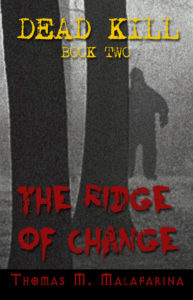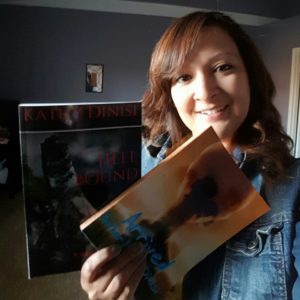 Kathy Dinisi is the author of the Hell Bound series. I first came across her work when I participated in the Winter of Zombie blog tour. She is not very nice to her characters. They get good and tested in her work, but then we, the readers, get to see what they are made of. Her latest is Hell Bound (Till Death Do Us Part).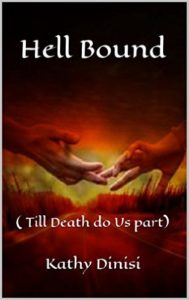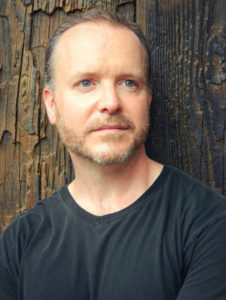 Rob E. Boley writes an interesting series that takes fairy tale tropes and combines them with elements of horror for a unique retelling. The Scary Tales are a must read for any fan. He captures the fun, hidden darkness in these stories. He also captures some of the B movie horror monster feel in his stories I think readers will really enjoy. All the books in the series are good, but I still like That Risen Snow: A Scary Tale of Snow White and Zombies the best. Obviously, this one will land with zombie fans too. His latest is That Merciless Truth: A Scary Tale of Goldilocks and the Mummy – Book 5 of the Scary Tales.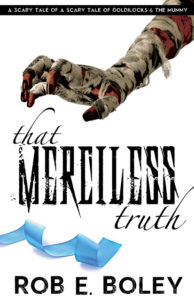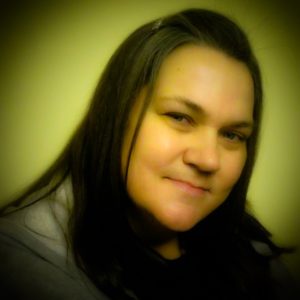 Ann Riley represents a little outreach on my part. Her Southern Zombies series is excellent. I give it an unqualified endorsement. It has gotten attention from readers too for good reason. She was outside my circle of acquaintances. I made a cold contact with her to discuss the Summer of Zombie tour. I creeped out a few authors this way, but she responded back and expressed interest in the tour as I explained it. We are proud to have her on the tour this year and hope readers discover her here for the first time too. You'll be in good company among other zombie fans that already enjoy her work. Her latest is Southern Zombies 4: Southern Revenge. Pick up all four from that series a read them straight through. She has a box set you can pick up for the series that is worth every penny.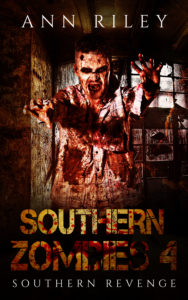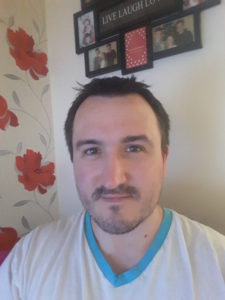 Ricky Fleet is new to our tour this year and I'm glad we connected. I read a lot of great work preparing for this tour. Zombie fiction may be some of the most underappreciated writing out there. There is so much of it to choose from, but in reading the work of authors that were interested on the tour, I found that there are a lot of real treasures out there. Ricky Fleet's work falls into that category and I hope some of you are finding him for the first time here. Hellspawn is just great. In the story, a pulse leads to an explosion of undead horror and chaos. The story blasts off the same way. You'll see. Hellspawn Odyssey is the second in this series and his latest work for the tour.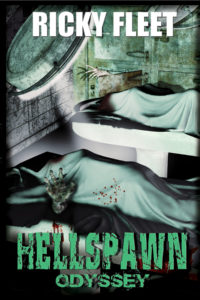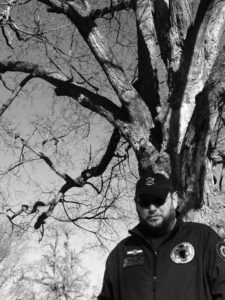 Brent Abell is a good friend in my circle of traveling storytellers. We met through mutual writing acquaintances and have hit a number of the same conventions. We took on some writing projects together over the years. He is far more humble about his talent than many. He is also very particular about the construction of a story. Each of the elements in his tales or horror are carefully orchestrated, so you end up getting a great story from beginning to end with his work. Check out Southern Devils from Brent Abell and see the magic he worked with his zombies in a great piece of hidden historic fiction.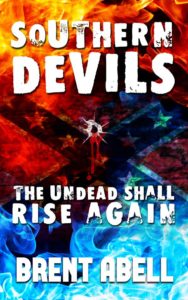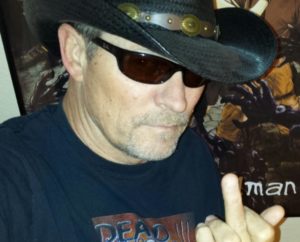 Eric A. Shelman is the author of The Dead Hunger Series. The story starts with a man trying to get to his family through a world gone apocalyptically insane. What should be a short journey becomes an undead nightmare journey. Finding each other is only the beginning as they have to find somewhere safe even though no such place may exist. This amazing, exciting series is still moving toward a wild conclusion. Shelman's latest is Dead Hunger book 9.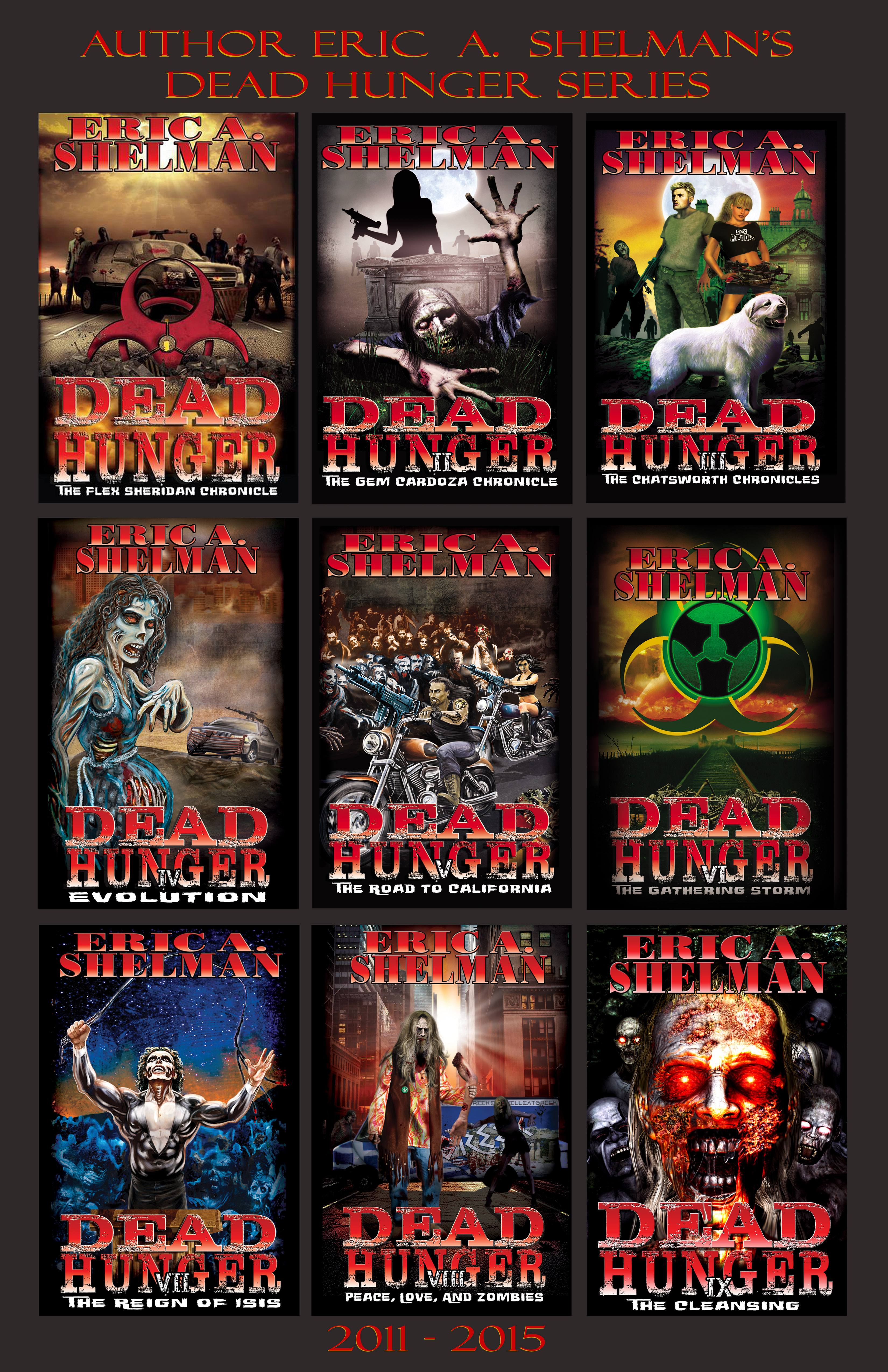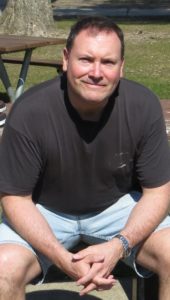 Peter Welmerink is a character in real life and in what he produces on the page. He does a great job of writing a world at war with humanity and the undead. He does it with his own flavor that is not exactly like anything else you will find in the genre. His Transport series is good. Running with the Devil is good. Obliteration of the Blind is good. Anything you pick up from him is a win. His latest is Joe Cross, Urban Salvage Engineer and the first tale in that series Running with the Devil. More novellas and novels are in the works now and we look forward to seeing where he goes with this new series.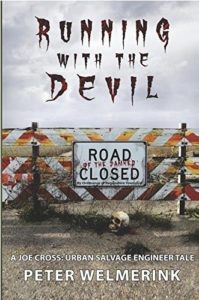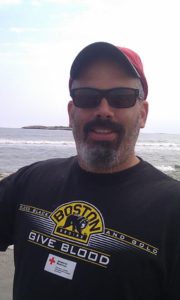 Mark Tufo is a great writer. We are thrilled to have him on the tour again. His Zombie Fallout series is a staple in the zombie genre. I'm a big fan of his Riley series and Indian Hill too. Lycan Fallout looks good too. He cowrote United States of Apocalypse with Armand Rosamilia in which each author takes their signature characters and imagine them in a different sort of apocalypse. There is a reason Mark Tufo has the following that he does. His latest is Tim Sliced, Diced, and Cubed. This is going to get messy.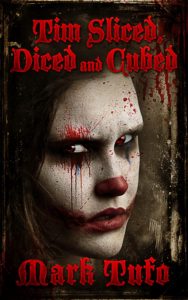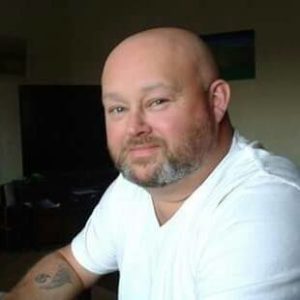 James Wallace was a new name to me too. Zombie Theorem: The Culling Book One was a work worth bringing onto the tour for readers to check out. It has the good, classic elements readers look for in a zombie survival tale, but also includes an interesting, unfolding conspiracy that makes the series one worth starting. Zombie Theorem: The Siege Book Two is his latest work.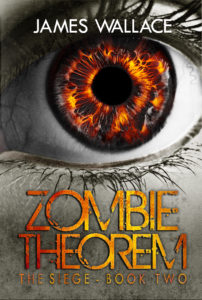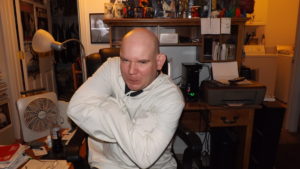 Derek Ailes is a horror writer with a lot of range. I'll give a broad recommendation for all his catalog of work throughout the genre. He is a particularly skilled short story writer and I think readers will enjoy those pieces from him very much. His latest is Catfurnado, Zombies, and One Killer Doll which he cowrote with his brother Mark. You can also find his work in Zombie Command: A Horror Anthology.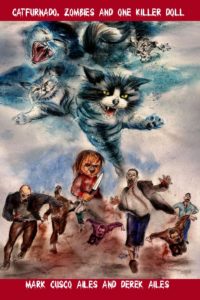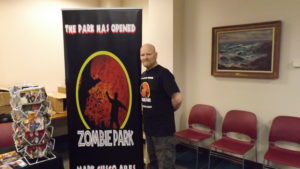 Mark Cusco Ailes is someone I met through his brother Derek. I knew Derek's work, but moved to Mark's writing as I considered names for the tour. I figured out pretty quick that I needed to make space on the tour for Mark Ailes. He has a range of wild stories. The Catfurnado series he cowrote with his brother defies description. He writes about aliens, dragons, and everything else imaginable. His Z-Day trilogy is imaginative and as wild as the rest of his writing. His latest is Zombie Park. And, kids, the park is open!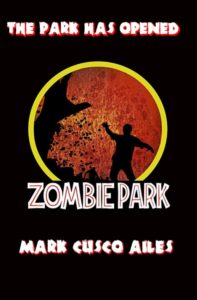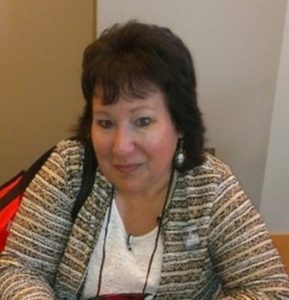 Christine Verstraete is joining the tour again this year. She's an author with a lot of range including fiction and nonfiction. She has a lot of great and different undead goodies out there to choose from. I read Girl Z: My Life as a Teenage Zombie during one of the earlier tours. I'm going to check out the prequel she wrote to that series too. She has a touch to this genre that is a different perspective from other authors you have probably run across. Worth checking out for sure. Her latest is Lizzie Borden, Zombie Hunter.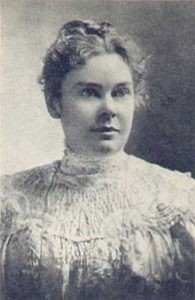 I'm really enjoying being the ringmaster of this undead circus. Check out the work from the authors above. Go to the event page on Facebook for the Summer of Zombie 2016 tour to see the posts, videos, giveaways, and more. We have a fun round robin story the authors are writing together for fans to read for free as we go.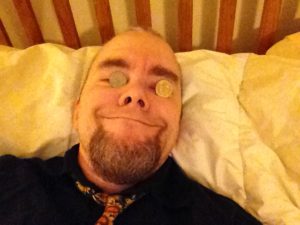 Elvis?! Are You There?
It's me … Jay with the good hair.
Thanks for joining us for this year's tour.
Check out Book 2 of the Dead Song Legend by Jay Wilburn.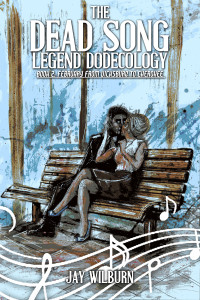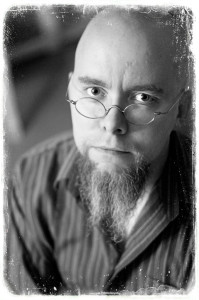 Jay Wilburn lives with his wife and two sons in Conway, South Carolina near the Atlantic coast of the southern United States. He has a Masters Degree in education and he taught public school for sixteen years before becoming a full time writer. He is the author of many short stories including work in Best Horror of the Year volume 5, Zombies More Recent Dead, Shadows Over Mainstreet, and Truth or Dare. He is the author of the Dead Song Legend Dodecology and the music of the five song soundtrack recorded as if by the characters within the world of the novel The Sound May Suffer. He also wrote the novels Loose Ends and Time Eaters. He is one of the four authors behind the Hellmouth trilogy. He cowrote The Enemy Held Near with Armand Rosamilia. Jay Wilburn is a regular columnist with Dark Moon Digest. Follow his many dark thoughts on Twitter, Instagram, and Periscope as @AmongTheZombies, his Facebook author page, and at JayWilburn.com
Or begin the series with Book 1.