by Jay Wilburn
Ray Bradbury recommended that authors write short stories before they attempt novels. Many writers steer away from short story work as their careers progress because the smart money is on novels. Bradbury also suggested that authors not try to make money as they are building up their craft. Jeez, what is this guy's deal?! Ray Bradbury is credited with saying that writers should attempt a story a week because it is not possible to write 52 bad stories in a row. That is where the Story A Week Challenge arises.
I first attempted this in 2014 with a group of other authors that included Jessica McHugh and others. She was recently discussing this in an interview and sparked renewed interest in the challenge. I had mixed results with my 2014 effort. I have an uncertain future in 2017 with a possible kidney transplant as well, so let's see what happens trying this again. All futures are uncertain, right? I already have two or more story commitments a month with the work I am already doing. In a way, I'm already halfway there, so I suppose I can push to create a few more stories.
(As an update, my kidney transplant was successful in February of 2017, so a very good year so far.)
If you are interested in some of the other authors involved, Jessica McHugh no longer blogs, but will have a pinned post at the top of her author page where she will track her stories found at this link. Her plan is to combine the flash fiction pieces into a single short story collection at the end of the process.
Max Booth III is tracking his stories for the challenge here.
John Urbancik writes a story every day with his Ink Stains project and you can listen to many of those read on his podcast.
As other authors post about their experiences with the A Story A Week Challenge, I'll include those where I can. Let's get started!
January
1 Week of Jan 1-7:
Story 1: "Vampire Christ: Blood of the Lamb — serial stories part 6: Casting Nets to Fish for Men" This story is available now along with parts 1-5 on my Patreon page for as little as a dollar a month. A new story in this ongoing tale will be added each month on that page and this is my first story of the New Year and the New Challenge.
Story 2: "Maybe Next Year" This story will appear in my January newsletter going out this week. You can read this story for free for signing up for my newsletter now. This story was originally going to be called Pass Over. This is the second story I completed on New Year's Day. I needed to get off to a strong start this time to avoid falling behind like last time on the challenge and I may have surgery coming up soon, so if I realistically want to succeed at this, I have to get a few stories ahead of the count. I hope you enjoy the story!
Story 3: "Never Really Alive" I'm going to do a reading of this story which will then be posted on my Patreon page. That video will be available to all supporters on that page for as little as a dollar. Check it out.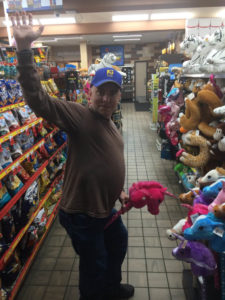 Bonus story — We completed the first draft of the novel A Yard Full of Bones. It is cowritten by Armand Rosamilia and Jay Wilburn. I'm editing it now. We'll begin shopping it around after that and, of course, we will share it once it is available.
2 Week of Jan 8-14:
Story 4: "Deep Down Inside Me" This story will probably appear in Jay Wilburn's Terrible Tiny Zine which will be part of the next mystery box which will go on sale later this year.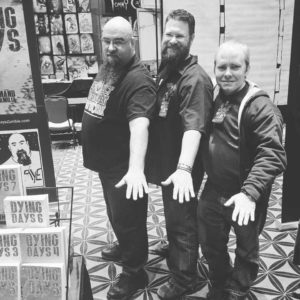 3 Week of Jan 15-21:
Story 5: "Vampire Christ part 7: Blessed are the Peacemakers for they Shall Inherit the Earth" This will appear on my Patreon page February 2.
Story 6: "Where You Should Not Look" I believe this one will either go in one of my newsletters or possibly the Jay Wilburn's Terrible Tiny Zine in the Terrible Box for Spring.
Story 7: "Outside the City Where We Excruciate" This one will probably either be in an upcoming newsletter or the next Jay Wilburn's Terrible Tiny Zine. I may actually submit this one somewhere although I am sure plenty of editors have read stories like it. I still think it is a good story.
Story 8: "Vampire Christ part 8: Remember Those in Chains as if You Are in Chains" This will appear on my Patreon page March 2.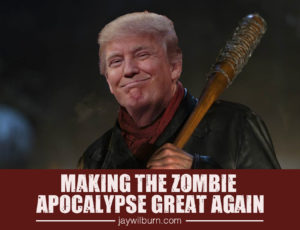 This week in Apocalyptic American history …
4 Week of Jan 22-28:
Story 9: "Don't Go in with Your Eyes Open" I'm not sure what I'm going to do with this one. It is a little bit sci fi and a little bit horror. It's just over 3600 words. It is a little more cerebral than action. I may hold this until some weird market or invitation opens up.
Story 10: "A Silent Witness to the Fall" I'm going to record a reading of this one to go up on my Patreon page at the beginning of February. After that, who knows?
Story 11: "Vampire Christ part 9: Which None of the Princes of this World Knew" This will appear on my Patreon page on April 2nd.
Story 12: "The Last Surgery of Doctor Frost" This story will appear with my February 2017 newsletter. Sign up now to get to read a story that I'm pretty proud of.
5 Week of Jan 29-Feb4:
Story 13: "Hansel and Dracul" An apocalypse of vampires. A brother and sister trying to protect each other from two sides of the divide. I went ahead a cold submitted this one to a publication. We'll see what happens. I haven't done that in a while. It was rejected from that call, but this was submitted to an invite anthology.
February
6 Week of Feb 5-11: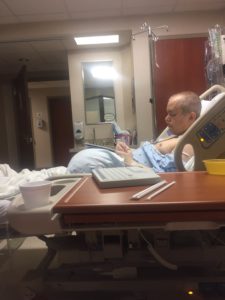 Story 14: "Captain Iron Heart's Long Goodbye" I wrote this on Feb. 8, 2017 after my transplant surgery. I'm looking at including this in a special charity publication. More details to come soon.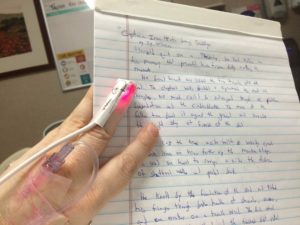 7 Week of Feb 12-18:
8 Week of Feb 19-25:
9 Week of Feb 26-March4:
March
10 Week of March 5-11:
11 Week of March 12-18:
12 Week of March 19-25:
Recovery is quite an experience. I feel like a new person, but adjusting into that new person takes quite a bit of work.
13 Week of March 26-April1:
Story 15: "Losing the Shine" A steampunk story about moonshiners. The characters are outside the shiny world of the typical story in these settings looking in. I'm not satisfied with it. I feel like I'm dodging the real action of the story, but don't know how to fix it yet. Won't be doing anything with this one for a while. They can't all be winners, but getting back to writing after transplant and being ahead on this challenge after surgery are both pretty big wins.
April
14 Week of April 2-8:
Story 16: "Vampire Christ part 10: Answer A Fool According to His Folly" This story will appear on my Patreon page at the beginning of May.
15 Week of April 9-15:
Bonus Story: I completed Dead Song Book 4: April from Las Vegas to Salt Lake City.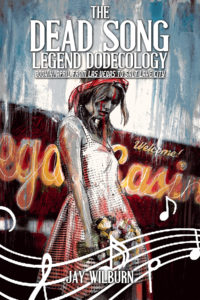 16 Week of April 16-22:
17 Week of April 23-29:
Story 17: "Seersucker Motherfucker" This thing was a monster. It is a southern grindhouse story. It ended up being 10,000 words. I don't know what I'm going to do with it unless I invent my own genre and anthology.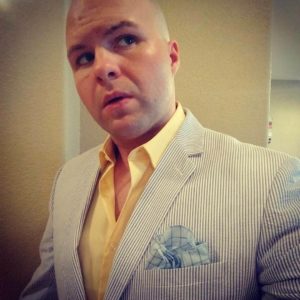 Story 18: "Neighborhood Business" This story is written to be read out loud. I wrote it as a possible reading for my appearance at Scares That Care in July. I have a reading on the Saturday of that event. If you look at a reading as a performance, you can really make an impression at an event. This one is funny and about zombies, so it could make a good sales pitch for my Dead Song series. If I don't create something better between now and then, this will probably be the one.
18 Week of April 30-May6:
Story 19: "Cabin in the Cotton" Jack Wallen is starting a project IF MUSIC BE THE FOOD of stories inspired by music. This was my first in that game based off this song "Rotten" by The Naked and Famous which Jack provided as the first inspiration. Follow the link on the story title to read the story.
May
19 Week of May 7-13:
Story 20: "The Bunny Must Die and Dead Hookers Are a Metaphor" I originally started this to be a possible reading for an upcoming convention, but now it has morphed into a nearly 4000 word epic about oppression and sacrifice for friendship and a cause. I have no idea what I'm going to do with this one.
Story 21: "The Rest of the Mission" This is the round robin story for the Summer of Zombie blog tour 2017. The featured authors on that tour will finish the story. Check it out.


20 Week of May 14-20:
Story 22: "Curse of Light and Smoke" This is another one from the If the Music Be the Food project. This one was inspired by The Broods "Freak of Nature."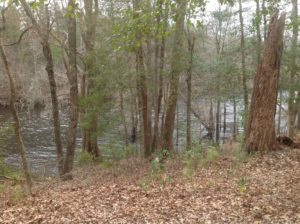 Story 23: "Vampire Christ part 11: He Who Rules Over Men" Coming to Patreon on June 2, 2017 for only $1.
21 Week of May 21-27:
Story 24: "Gifts on Wings of Metal Dragonflies" Another if Music Be the Food story.
22 Week of May 28-June3:
June
23 Week of June 4-10:
Story 25: "Lost and Drawn" Another If Music Be the Food Story. This one turned out to be a zombie story. A really good zombie story …
[This week I started a kid's sci fi story for my son who is at camp. They can get e-mails from parents, so I'm sending him a new part of the story each day he's away. He'll get the conclusion of the story on the way home.]
24 Week of June 11-17:
Story 26: "All That She Does" My wife asked me to write her a story for her birthday. I wrote a zombie story. We'll see what she thinks.
Story 27: "The Last Campout at Lake Scatter Wood" I wrote this story for my son in installments for the days he was in camp.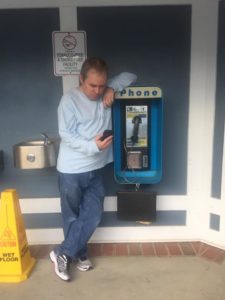 25 Week of June 18-24:
Story 28: "Vampire Christ part 12" Available on my Patreon page July 1st.
Story 29: "Links in the Chain; Boards upon the Back" This is another If The Music Be the Food story. I'm considering using this one for a reading coming up in July.
26 Week of June 25-July 1:
Bonus story: Completed the round robin zombie story for the Summer of Zombie tour "The Rest of the Mission."
July
27 Week of July 2-8:
Story 30: "The Zealot's Last Address" Read it for free now. Right now!!!
28 Week of July 9-15:
29 Week of July 16-22:
30 Week of July 23-29:
Story 31: "Vampire Christ part 13: For His Whole Life Will Be Given Over" Available on my Patreon page August 2nd.
Story 32: "What Happened Here?" Penned a short story for the introduction to a special secret project
31 Week of July 30-Aug5:
Story 33: "Divoon Life" for the If the Music be the Food Project.
Story 34: "Only Love Survives" A zombie story for a very special project.
August
32 Week of Aug 6-12:
Story 35: "Mother May I" This zombie story is under consideration for a particular anthology. And it was accepted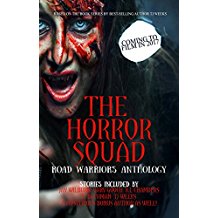 33 Week of Aug 13-19:
34 Week of Aug 20-26:
Story 36: "Night She Missed the Rocks Show" This one is for Middletown Apocalypse 3 which is scheduled for release on November 10, 2017.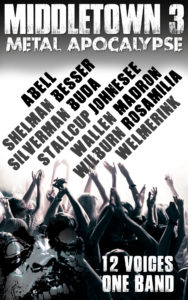 35 Week of Aug 27-Sept2
Story 37: "Everything I Want is Just Beyond" A vampire story for If Music Be the Food. Check it out.
Story 38: "Vampire Christ Blood of the Lamb – part 14: It Is Not the Well Who Need the Physician" This is up on my Patreon site for as little as a dollar.
September
36 Week of Sept 3-9
37 Week of Sept 10-16
38 Week of Sept 17-23
39 Week of Sept 24-30
October
40 Week of Oct 1-7
Story 39: Vampire Christ part 15
41 Week of Oct 8-14
42 Week of Oct 15-21
Story 40: "Waiting On God in the Growing Dust of the World"
43 Week of Oct 22-28
44 Week of Oct 29-Nov4
Story 41: "Play Too Much" This one is the round robin story with the featured authors of the Winter of Zombie tour 2017.

Story 42: "Because He Knows She Is Still There" Submitted this one to an anthology call.
November
45 Week of Nov 5-11
Story 43: Vampire Christ part 16
Story 44: "Smoke through his Veins" for If Music Be the Food of Write project
Story 45: "Ghosts from our Machines" This is a short story for a special giveaway from Project Entertainment Network. Coming soon.
46 Week of Nov 12-18
Story 46: "More Grave than Gravy about You" I wrote this for a blog with horror Christmas stories. It is a reversal on A Christmas Carol.
47 Week of Nov 19-25
48 Week of Nov 26-Dec2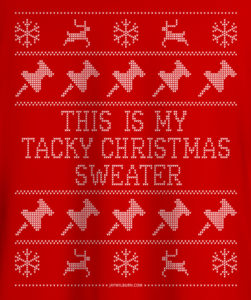 December
49 Week of Dec 3-9
Story 47: "Vampire Christ part 17" Available for a free sample for a limited time on my Patreon page.
50 Week of Dec 10-16
51 Week of Dec 17-23
Story 48: "Less at the Table Every Year"
52 Week of Dec 24-30
Story 49: "Vampire Christ part 18" Goes live on January 2nd on my Patreon page.
Story 50: "In a Bad Place"
Story 51: "The Last of It"
Story 52: "Gary Blalock Sat Down to Tell His Son a Story"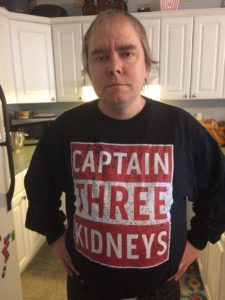 ###
And just like that, we have a year. If we make it this far and are still drawing breath, that is a miracle indeed. Not everyone will have achieved that this year. If we don't, well, I'm sure we made it as far as we could as best that we could and some of this work will serve as our last uses of voice to echo through the ages after we have passed. Either way, the movement of the pen and the construction of words was surely not a waste. Odds are a few of these stories are good and couple may be great.